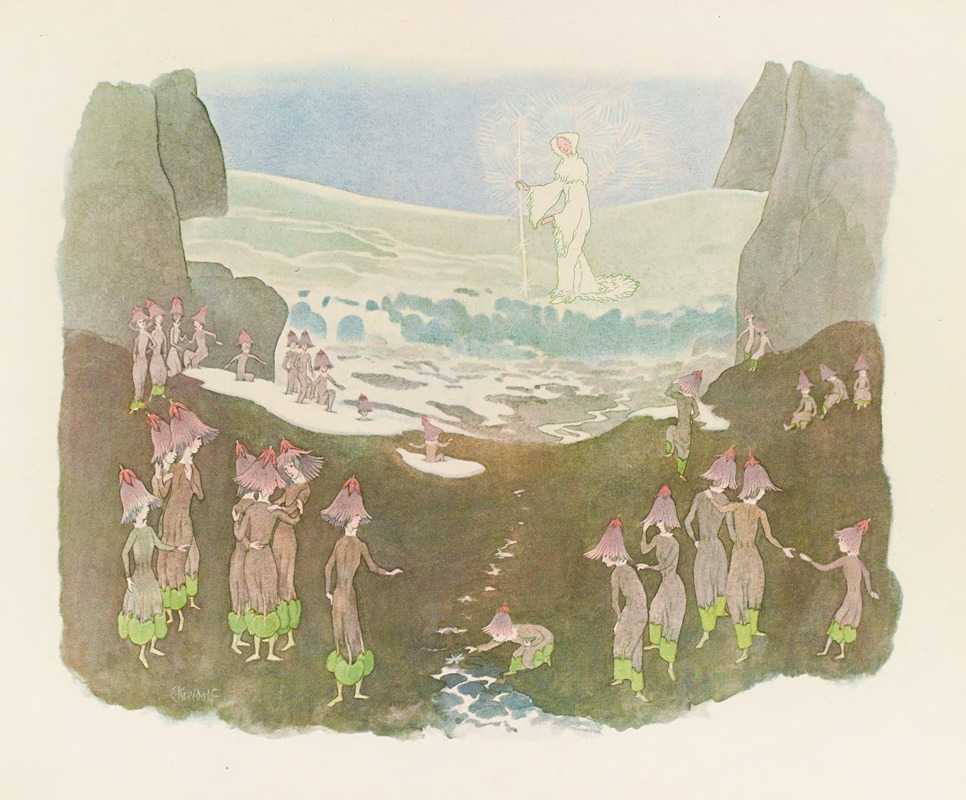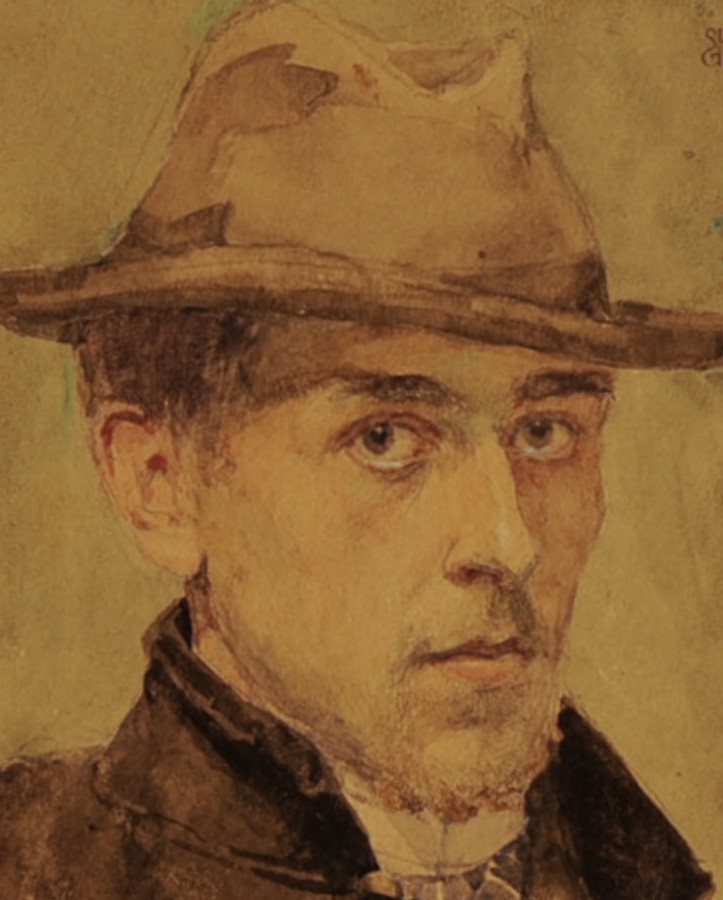 Konrad Ernst Theophil Kreidolf was born on February 9th 1863 in Berne Switzerland, the second eldest child of the Kreidolf family. His brothers and sisters were Marie Hermine (1861), Emma (1866), Albert (1868), Otto (1871), Clara (1873) and Frieda (1876). In 1868 the family moved to Constance in Germany, where his father opened a toyshop. In 1879, he began an apprenticeship as a lithographer at the Lithografische Anstalt Schmidt-Pecht in Constance and also had drawing lessons. After his apprenticeship (1882) Kreidolf stayed on at Schmidt-Pecht for a year, as an assistant, to financially support his parents after the bankruptcy of their business.
The sale of his lithography Taegerwilen created a secure financial basis for his artistic education. From 1883 to 1885, Kreidolf attended the Munich School of Arts and Crafts and had a part time job as a lithographic draughtsman. In 1887, after his first attempt was unsuccessful, he passed the exams for the Munich Art Academy. He also attended the Paul Nauen private School of Arts. In Munich he became friends with other artists, including Albert Welti, Wilhelm Balmer and Cuno Amiet.
The Publisher Hermann Schafstein (from 1904 Schaffstein) signed Kreidolf exclusively to his publishing house that specialised in literature for children and young adults. Once signed to this publisher, Kreidolf's famous books appeared; in 1901 Die schlafenden Bäume (The Sleeping Trees), in 1902 Die Wiesenzwerge (The Meadow Dwarves), and in 1903 Schwaetzchen fuer Kinder (Chit Chat for Children). In 1904 Kreidolf was involved in Richard Dehmel's Buntscheck, ein Sammelbuch für Kinder (Patchwork, a Scrap-book for Children). In 1905 the book Alte Kinderreime (Old Nursery Rhymes) appeared followed by in 1908 Sommervoegel (Butterflies). The latter was highly acclaimed by Hermann Hesse. In 1911 Der Gartentraum (The Garden Dream) was published.
Kreidolf still lived in Munich and in 1904 joined the Association of Die Walze – a union of Swiss artists, the members of which were almost all well-known Swiss painters and graphic artists living in Munich. In 1901 Kreidolf joined the Bund zeichnender Künstler (Society of Illustrators). In 1905 he made a field trip to Italy and in 1906, a major exhibition of his works was shown at the Kuenstlerhaus in Zurich. Kreidolf, who was now recognized by critics and widely known for his picture books also painted landscapes, portraits and pictures with spiritual themes.