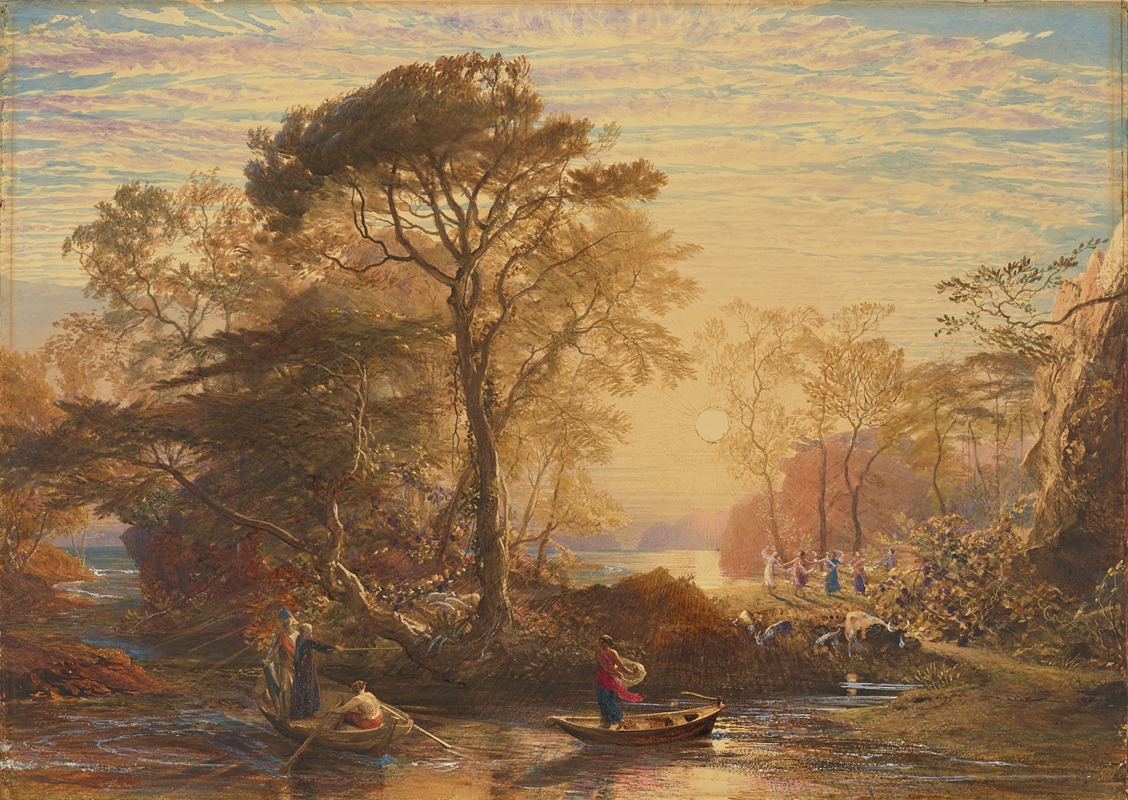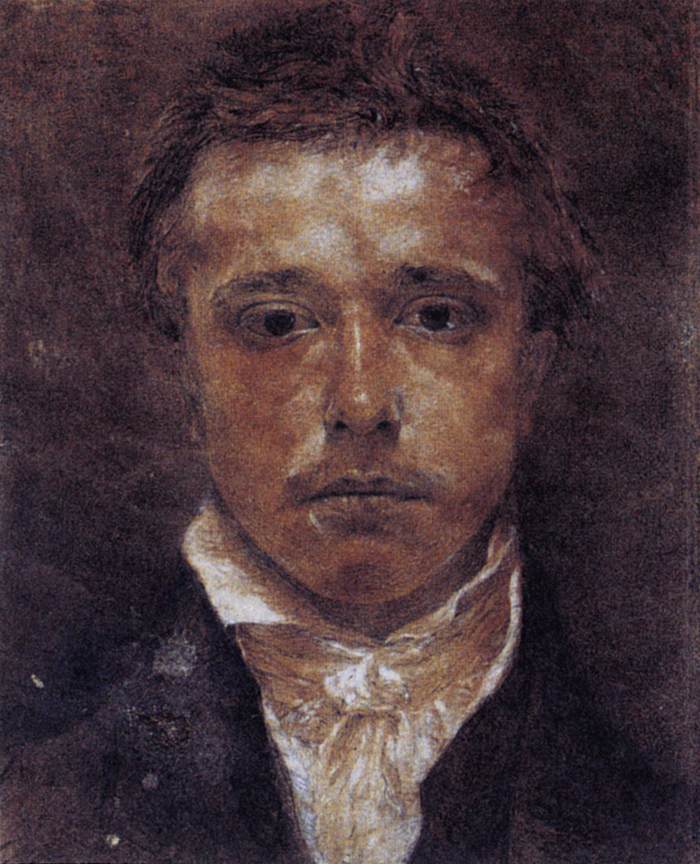 Samuel Palmer was a British landscape painter, etcher and printmaker. He was also a prolific writer. Palmer was a key figure in Romanticism in Britain and produced visionary pastoral paintings.
Palmer, who was born in Surrey Square off the Old Kent Road in Newington, London, was the son of a bookseller and sometime Baptist minister, and was raised by a pious nurse. Palmer painted churches from around age twelve, and first exhibited Turner-inspired works at the Royal Academy at the age of fourteen. He had little formal training, and little formal schooling, although he was educated briefly at Merchant Taylors' School.
Through John Linnell, he met William Blake in 1824. Blake's influence can be seen in work he produced over the next ten years and generally reckoned to be his greatest. The works were landscapes around Shoreham, near Sevenoaks in the west of Kent.
From the early 1860s he gained some measure of critical success for his later landscapes, which had a touch of the early Shoreham work about them – most notable is the etching of The Lonely Tower (1879). He became a full member of the Water Colour Society in 1854, and its annual show gave him a yearly goal to work towards.
His best late works include a series of large watercolours illustrating Milton's poems L'Allegro and Il Penseroso and his etchings, a medium in which he worked from 1850 onwards, including a set illustrating Virgil.
Palmer's later years were darkened by the death in 1861, at the age of 19, of his elder son Thomas More Palmer – a devastating blow from which he never fully recovered. He lived in various places later in his life, including a small cottage and an unaffordable villa both in Kensington, where he lived at 6 Drouro Place, then a cottage at Reigate. But it was only when a small measure of financial security came his way, that was he able to move to Furze Hill House in Redhill, Surrey, from 1862. He could not afford to have a daily newspaper delivered to Redhill, suggesting that his financial circumstances there were still tight.
Samuel Palmer died in Redhill, Surrey, and is buried with his wife in Reigate churchyard.