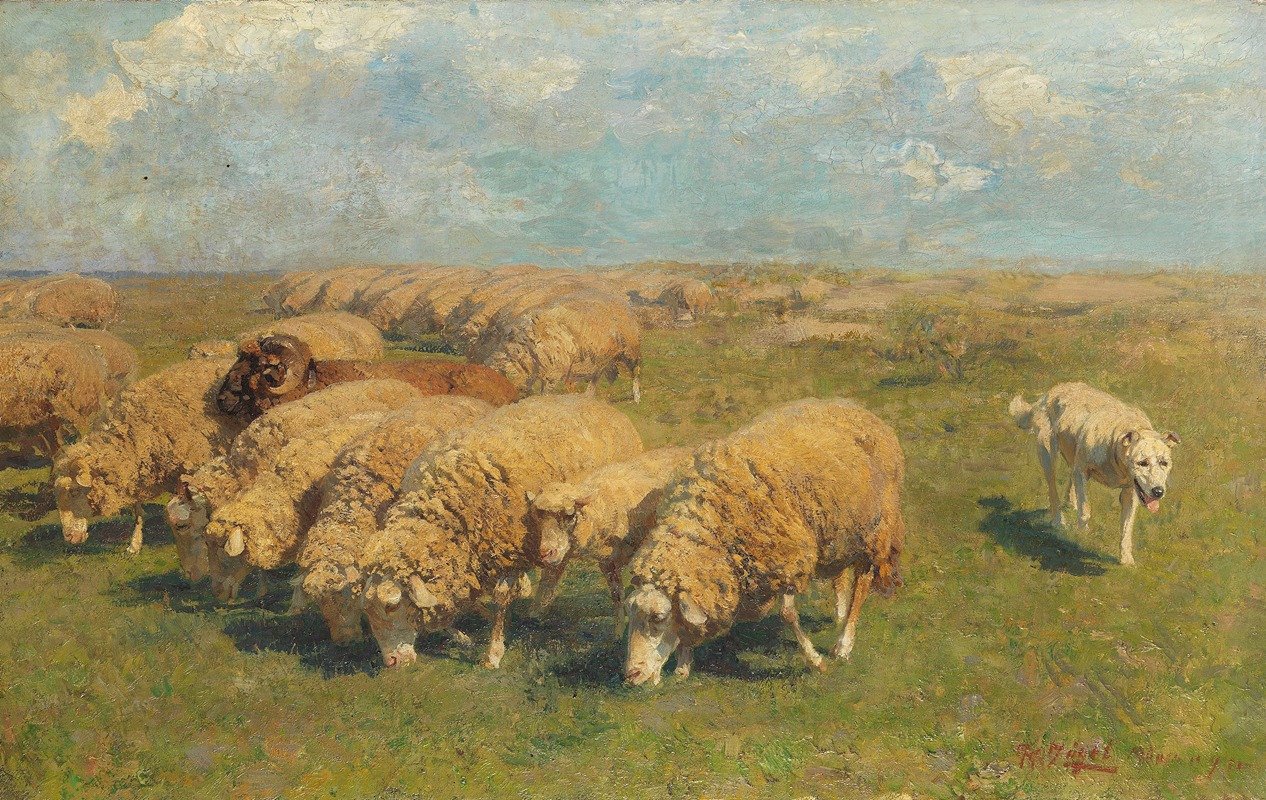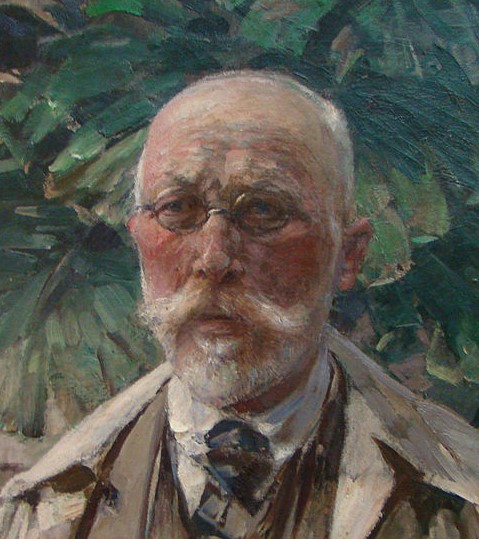 Heinrich Johann von Zügel was a German painter who specialized in pictures of farm and domestic animals, often posed with a human in a dramatic or humorous situation.
Beginning in 1867, Zügel was a student at the art school in Stuttgart under Bernhard von Neher and Heinrich von Rustige, where he studied animal and genre painting. Two years later, he transferred to the Academy of Fine Arts Munich, but was not inspired by the teaching methods of Karl von Piloty and decided to work independently. Afterwards, he spent some time in Vienna and finally settled in Munich. Anton Braith became an important mentor for him there.
In the early 1880s, he was attracted to the rural scenery in the Dachau District and began to paint outdoors, placing his subjects in a broader landscape setting. Studies undertaken along the Dutch and Belgian coastline in the early 1890s confirmed his attraction to Impressionism, which he had encountered at exhibitions in Paris. From that point on, atmospheric reflections and the play of light and shadow were his primary concerns, while details were subordinated. This led him to become one of the founding members of the Munich Secession.
He spent over forty years on a theme he called "Heavy Work" (mostly portrayals of horses and oxen plowing) and produced over 24 canvases, which give a detailed picture of his artistic development. He continued to paint in a light, impressionistic style until he was in his eighties.
In 1895, he became a Professor at the Academy of Fine Arts Munich, a position he retained until his retirement in 1922. Christian Schad, Maximilian Liebenwein and Wilhelm Stumpf were among his best-known students. One of his last 'Meisterschüler" was Heinz Theis (1894-1966).