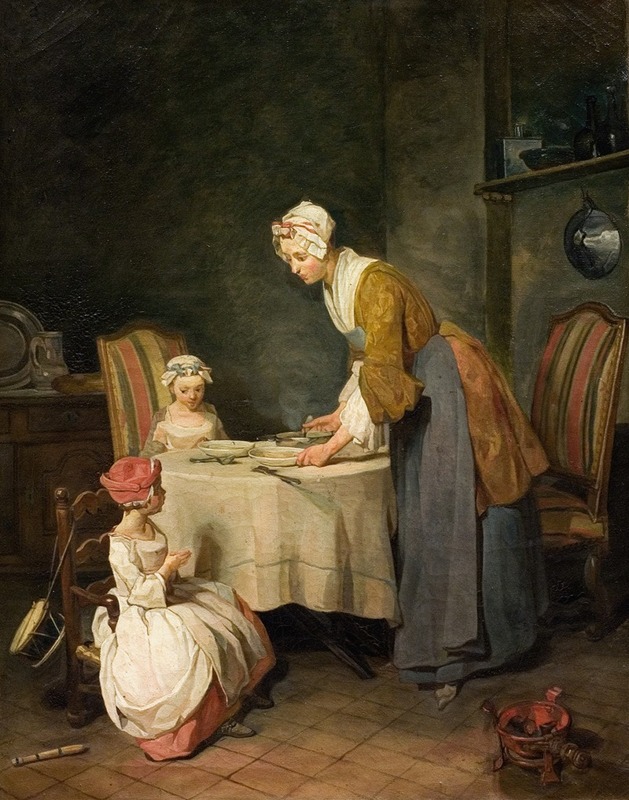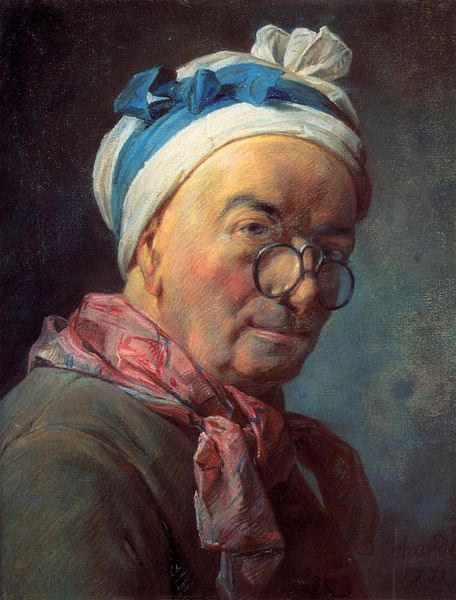 Jean-Baptiste-Siméon Chardin was an 18th-century French painter. He is considered a master of still life, and is also noted for his genre paintings which depict kitchen maids, children, and domestic activities. Carefully balanced composition, soft diffusion of light, and granular impasto characterize his work.
Chardin was born in Paris, the son of a cabinetmaker, and rarely left the city. He lived on the Left Bank near Saint-Sulpice until 1757, when Louis XV granted him a studio and living quarters in the Louvre.
He served apprenticeships with the history painters Pierre-Jacques Cazes and Noël-Nicolas Coypel, and in 1724 became a master in the Académie de Saint-Luc.
Chardin's work had little in common with the Rococo painting that dominated French art in the 18th century. At a time when history painting was considered the supreme classification for public art, Chardin's subjects of choice were viewed as minor categories. He favored simple yet beautifully textured still lifes, and sensitively handled domestic interiors and genre paintings. Simple, even stark, paintings of common household items (Still Life with a Smoker's Box) and an uncanny ability to portray children's innocence in an unsentimental manner (Boy with a Top [right]) nevertheless found an appreciative audience in his time, and account for his timeless appeal.