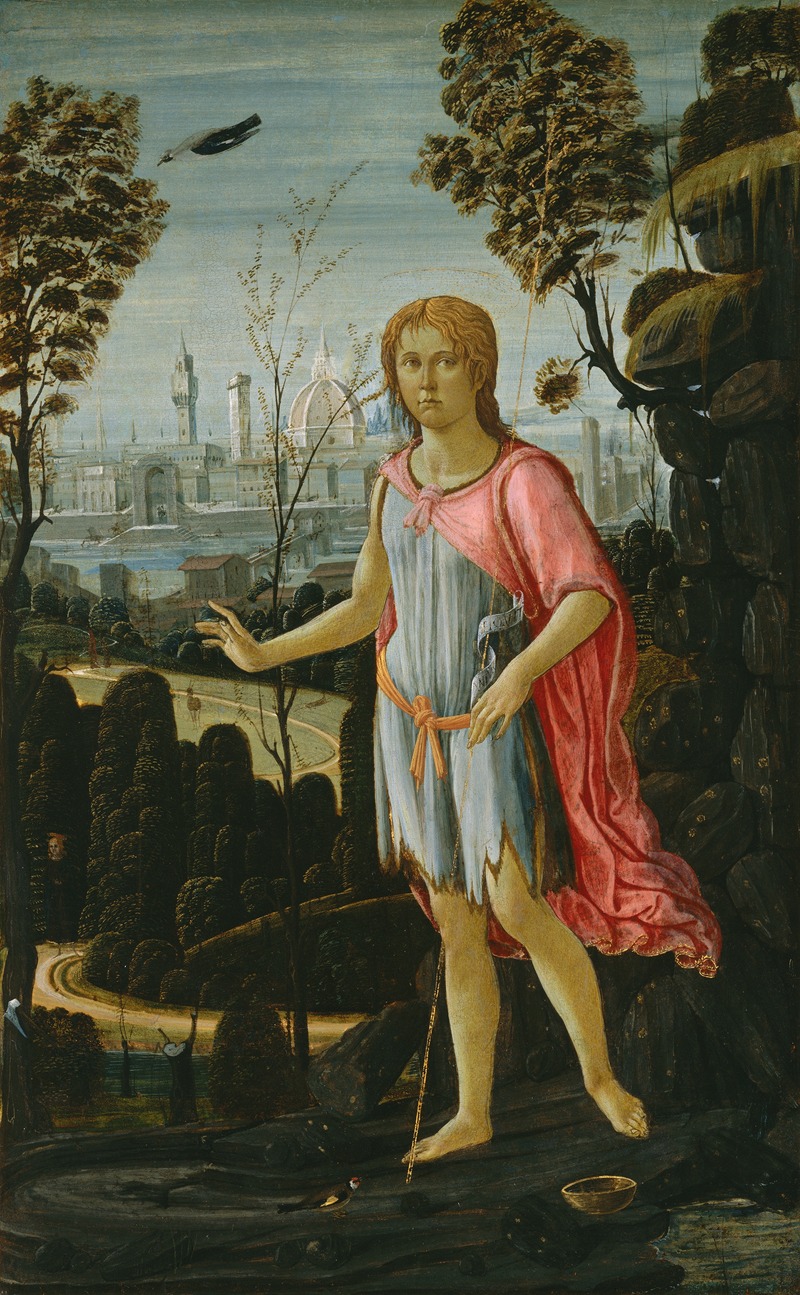 Jacopo del Sellai, was an Italian painter of the early Renaissance, active in his native Florence. His real name was Jacopo di Arcangelo. The nickname Sellaio derives from the profession of his father, a saddler.
According to Vasari, Sellaio was a pupil of Fra Filippo Lippi at the same time as Sandro Botticelli, who became a lasting influence on him. He joined the Florentine painters' confraternity the Compagnia di San Luca in 1460, and by 1472 he was sharing a workshop with Biagio d'Antonio. In 1473 he formed a partnership with Filippo di Giuliano which he maintained until his death in 1493. In 1490 Sellaio and Filippo took on a third partner, Zanobi di Giovanni. Neither Filippo nor Zanobi's extant works have been identified, but the former is sometimes identified with the anonymous painter known as the Master of the Fiesole Epiphany.
Today Sellaio is best known for paintings from the fronts of cassoni, or wedding chests. His most famous such commission is the Morelli and Nerli pair of 1472 (now London, Courtauld Institute Gallery), manufactured by the carpenter Zanobi di Domenico and painted in collaboration with Biagio d'Antonio. Sellaio's three panels with the Story of Esther, now in the Uffizi Gallery, Florence, also belonged to a pair of cassoni along with two other panels now in the Museum of Fine Arts, Budapest and the Louvre, Paris.
Sellaio produced a large number of devotional panels intended for domestic interiors, including many of the Saint Jerome and Saint John the Baptist. His altarpieces include two panels of the Annunciation for Santa Lucia de' Magnoli, Florence, painted around 1473; a Pietà commissioned in 1483 for the chapel of the Compagnia di San Frediano, called La Brucciata, in the Florentine church of the same name (later at the Kaiser Friedrich Museum, Berlin, and destroyed in 1945); and a Crucifixion, painted in 1490-93 for another chapel in San Frediano, now in the church of seventeenth-century church of San Frediano in Cestello, Florence.
Sellaio's son, Arcangelo (1477/78-1531), was also a painter. His works were formerly attributed to the anonymous Master of the Miller Tondo.