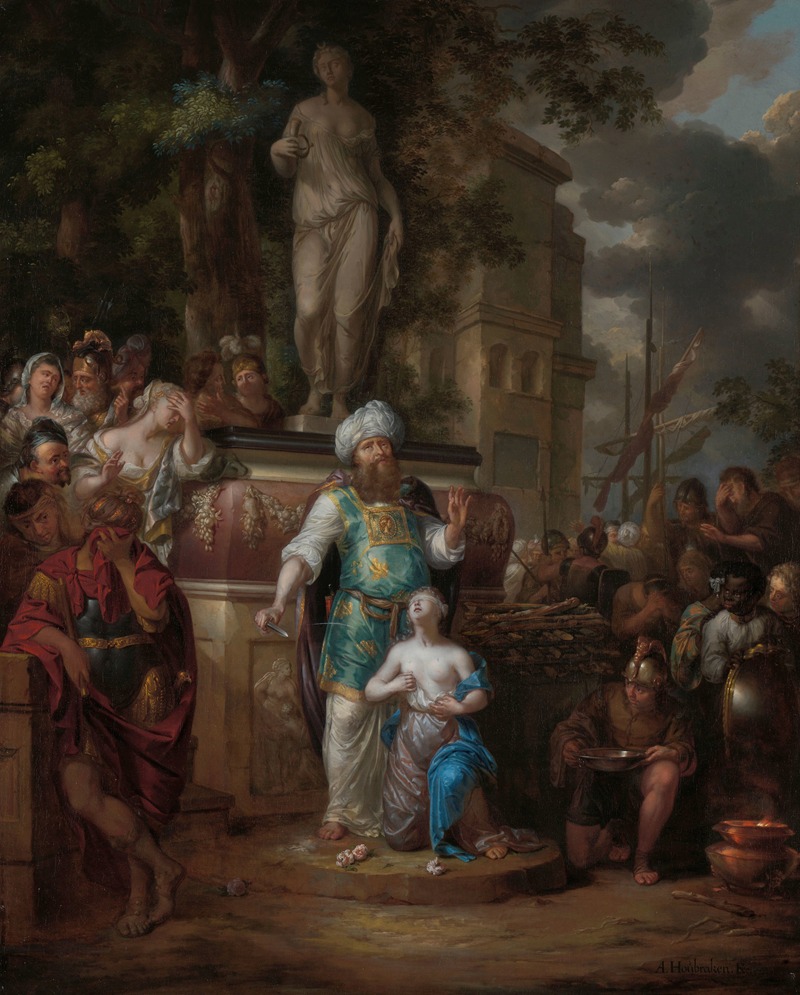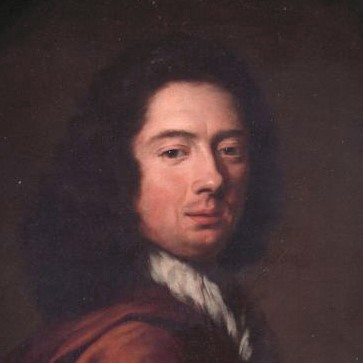 About the Artist
Arnold Houbraken was a Dutch painter and writer from Dordrecht, now remembered mainly as a biographer of Dutch Golden Age painters.
Houbraken was sent first to learn threadtwisting (Twyndraat) from Johannes de Haan, who introduced him to engraving. After two years he then studied art with Willem van Drielenburch, who he was with during the rampjaar, the year 1672. He then studied 9 months with Jacobus Leveck and finally, four years with Samuel van Hoogstraten. In 1685 he married Sara Sasbout, and around 1709 he moved from Dordrecht to Amsterdam. Arnold Houbraken painted mythological and religious paintings, portraits and landscapes. He is best known for the art historical work The Great Theatre of Dutch Painters (1718–1721). When he died his son Jacob assisted his mother with the last proofs of the manuscript before publishing. His first attempt at an instructive manual for artists was his Emblem book, Inhoud van 't Sieraad der Afbeelding, which was meant as a guide of possible painting themes. His registered pupils were Matthijs Balen, Johan Graham, and his son Jacob.
Houbraken had ten children. His son Jacobus Houbraken (1698–1780) was an engraver of portraits and book illustrations, including books by his father. His daughter Antonina Houbraken also became an engraver for an Amsterdam publisher, and is known today for her embellishment of cityscapes and buildings with animals and people. His daughter Christina Houbraken was also an artist.
More Artwork by Arnold Houbraken
More Artwork by Arnold Houbraken