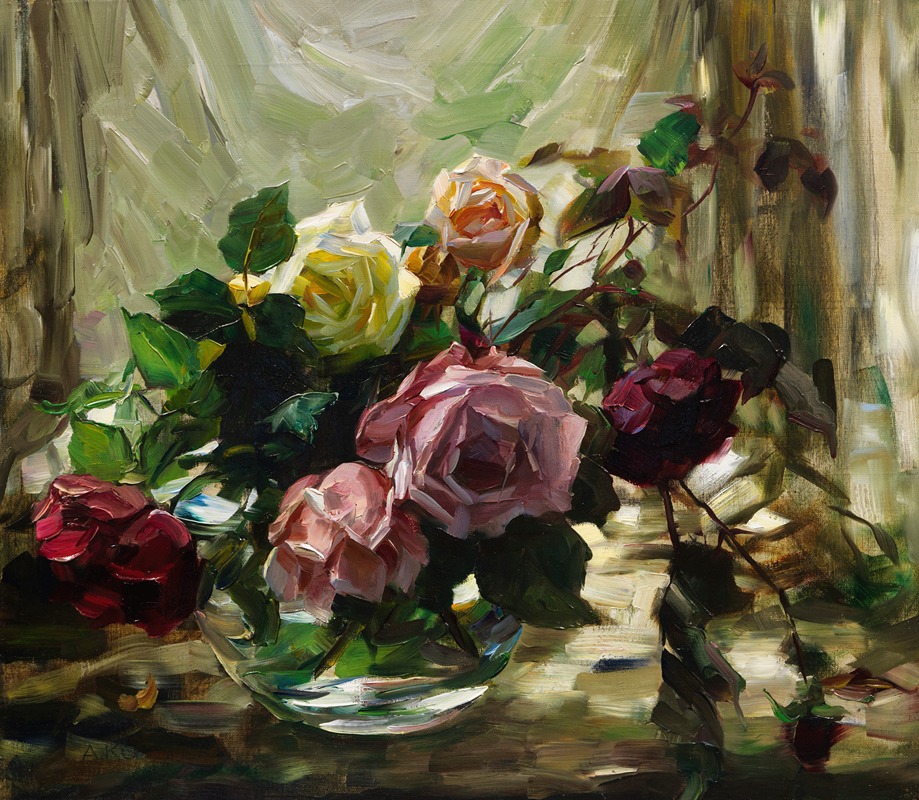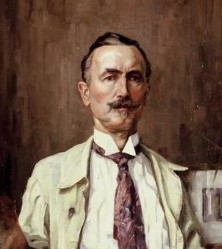 In accordance with his parents' wishes Alexander Koester became a trainee apothecary in Wintzheim near Colmar in 1882. After finishing his apprenticeship he enrolled at the Karlsruhe academy in order to study under Carl Hoff and Claus Meyer. In 1889 the artist travelled extensively and particularly while walking the Inn and Oetz valley, produced many sketches, the basis for a series of genre paintings. Already as a student, Koester earned his livelihood with portrait commissions.
During this time he travelled for the first time to Klausen in Southern Tyrol where he would later settle. But for the time being he returned to Karlsruhe where - apart from portraiture - he dedicated himself increasingly to genre painting and contributed to numerous exhibitions. After finishing his studies, Koester moved to Klausen where the new working conditions led him to great productivity. He did numerous paintings directly from nature. In the process, he discovered a subject which - in its great variety - would preoccupy him for another thirty years: the duck.
This subject quickly became very popular. Koester rented a studio in Munich in order to have easier access to the upper Bavarian landscapes where he painted in summer. In ever increasing painterly virtuosity he produced reflecting surfaces and duck's feathers shimmering in shadow and light, reminiscent of late-impressionism. Success did not fail to materialise: In 1904 Koester was awarded the gold medal at the world fair in St Louis for his painting 'Enten'. He was awarded another gold medal by prince regent Luitpold of Bavaria for the painting 'Dem Ufer zu'.
As of 1908, the artist became a regular visitor of the area around Lake Constance in order to capture great, wide expanses of water in every weather. During the war Koester temporarily lived in Dießen am Ammersee and eventually settled there. With great enthusiasm he now dedicated himself to flower still lives, though the subject of the duck always remained highly visible in his works until the end. Alexander Koester died on 21 December 1932 in Munich. Today, the pictures of ducks embedded in landscapes still account for his reputation as 'Enten-Koester'.