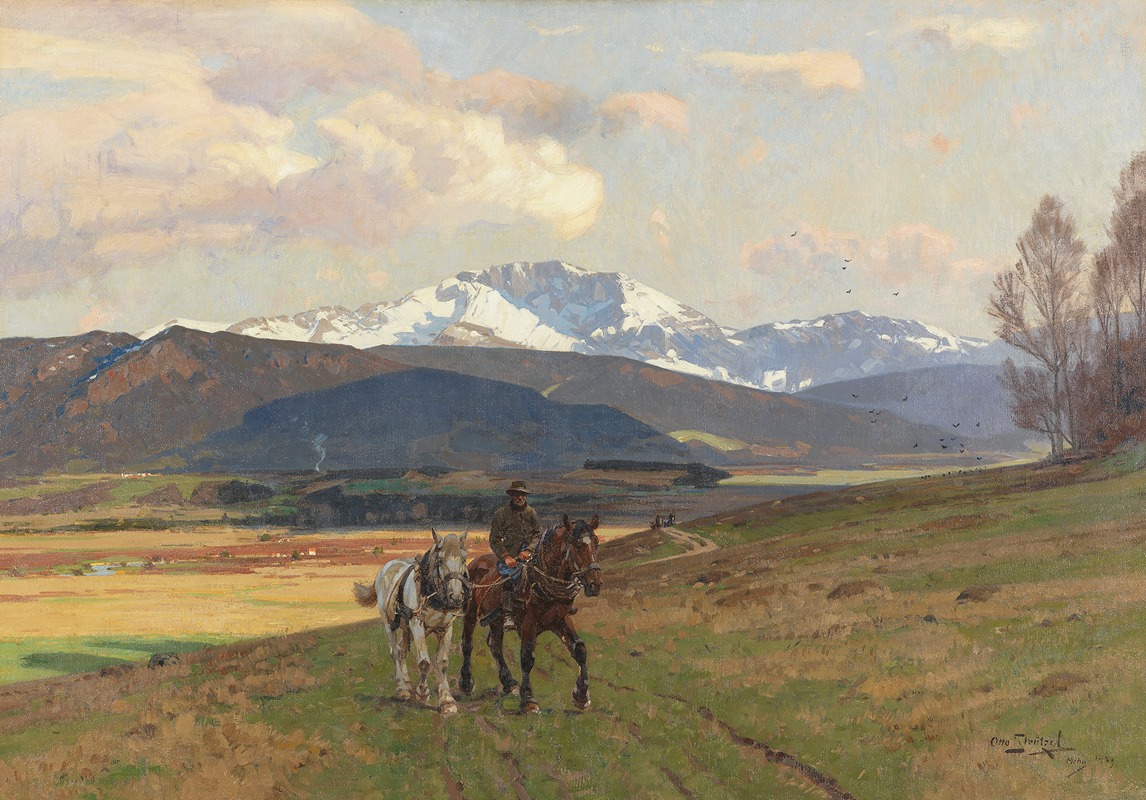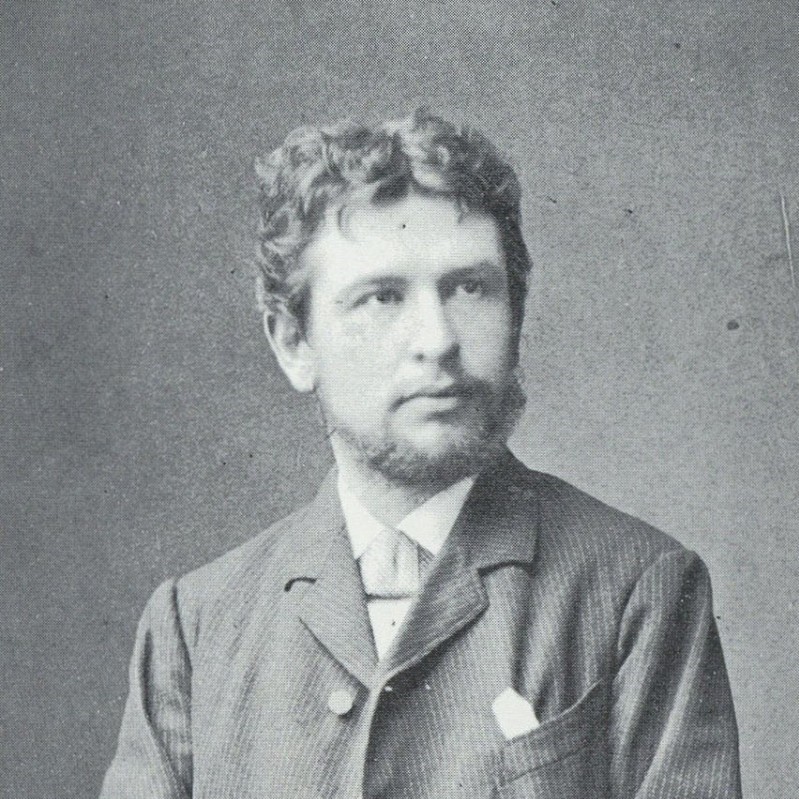 About the Artist
Leopold Otto Strützel was a German landscape and animal painter, graphic artist and illustrator.
Strützel was the second child of the Dessau master tailor Leopold Strützel, who promoted his talent as an animal painter. The earliest known oil painting by him dates from 1869. After his father's death in 1870, he managed to earn money through artistic work. With the support of a bank director, he studied at the art school in Leipzig from 1871. Study trips took him to Tyrol (1875), Mön (1878) and the Harz (1879). After completing his military service, he went to the Düsseldorf Art Academy in 1879 to study with Carl Irmer and Eugen Dücker. In the summer he preferred to travel to Schwalm (Hesse) from 1880, where he joined the Willingshausen painters' colony in Willingshausen .
In 1883 he exhibited a picture in the Munich Glass Palace that caught Heinrich von Zügel's attention. In the same year he invited him to study in Murrhardt. On this occasion, Strützel also visited Dachau for the first time. In Düsseldorf he came into close contact with Hugo Mühlig, who led to an approximation of the painting style of the two painters, some of which are almost indistinguishable.
In 1885 Strützel married the Swede Maria Ahlström (1859-1918), with whom he had a daughter Asta (1887-1975). His honeymoon took him to Brännö, Sweden . From then on, Swedish motifs were part of his artistic work, whose simple and natural conception stands in contrast to the idealized, sublime Nordic depictions of landscapes by many of his contemporaries.
From 1885 until his death he lived in Munich on Adalbertstrasse. In summer he preferred to stay in Dachau. Further trips took him to Gotland (1892), Nancy (1906, 1907) and Lake Constance (1906).
In 1903 he became a Bavarian citizen and in 1904 received the title of royal professor.