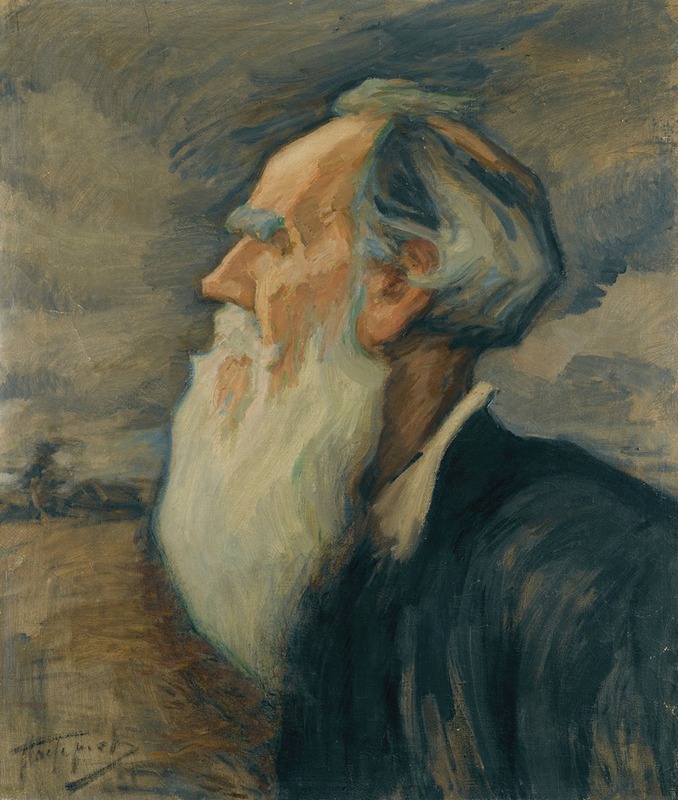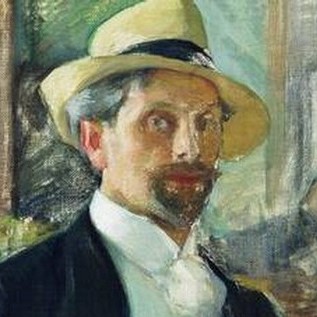 Leonid Osipovich Pasternak was a Russian post-impressionist painter. He was the father of the poet and novelist Boris Pasternak.
Pasternak was born in Odessa to an Orthodox Jewish family on 4 April 1862. The family claimed to be distantly descended, in one line, from Isaac Abrabanel, the 15th-century Jewish philosopher and treasurer of Portugal, although no independent evidence of this exists. Leonid's father made an income by renting out a guest house. The courtyard of the guest house, with its adjoining coach-house, first awakened Leonid's artistic imagination. He was the youngest of six children.
He started to draw very early, but his family tried to discourage him, as they feared that his drawing would interfere with his studies. His first sponsor was the local street cleaner who began buying Pasternak's art when Leonid was seven years old. During 1879–81 Leonid Pasternak was a graduate of the Grekov Odessa Art school.
From 1881 to 1885, Leonid studied at Moscow University, first in the Department of Medicine, then at the Department of Law. Eventually he decided to devote his life to art and entered the Royal Academy of Fine Arts in Munich from which he graduated in 1887. He returned to Russia, served the compulsory two years in the Imperial Russian Army (artillery regiment) and in 1889 started a career as a full-time painter.
The start of his career was very successful. His first exhibited painting was bought by Pavel Tretyakov, the most important art sponsor in Russia of the time. He soon became a popular painter, a member of the so-called Polenov circle, that included Valentin Serov, Isaac Levitan, Mikhail Nesterov, and Konstantin Korovin. In 1889 he married the pianist Rosa Isidorovna Kaufman, the daughter of Isidor Kaufman, a well-to-do Jewish industrialist. The newlyweds settled in Moscow and in (1890) the first of the couple's four children was born — the famous author and poet Boris Pasternak.
Leonid Pasternak was one of the first Russian painters who labeled himself an Impressionist. In Russia in the 1880s and 1890s such a proclamation was novel enough to draw attention to an artist. Leonid also was a member of the Peredvizhniki and Union of Russian Artists movements. He was a friend of Leo Tolstoy, for months lived in Yasnaya Polyana, and painted many portraits of the great writer, also illustrating his novels War and Peace and Resurrection.