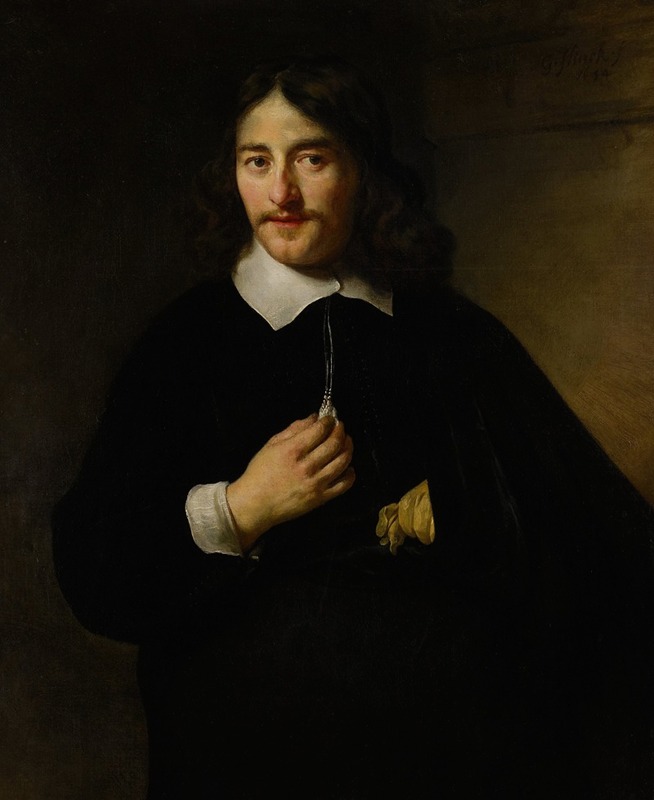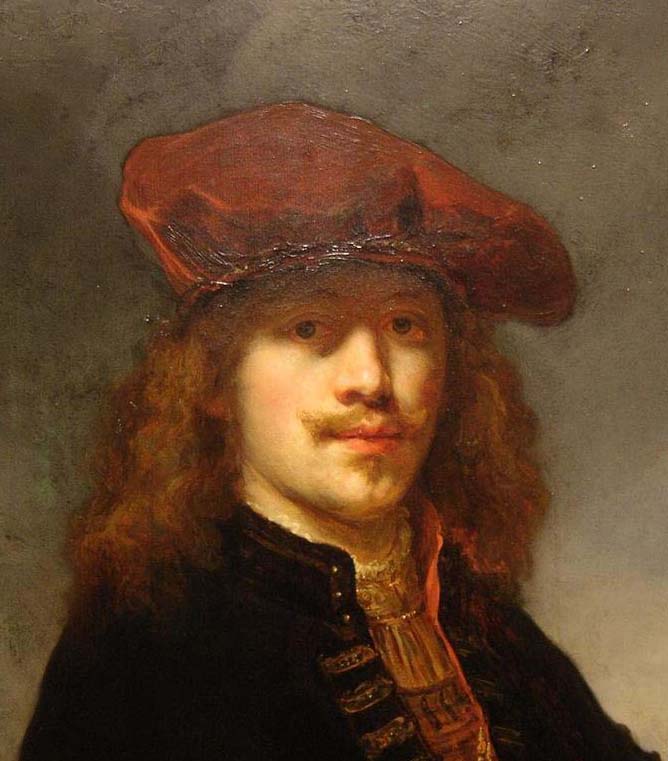 About the Artist
Govert (or Govaert) Teuniszoon Flinck was a Dutch painter of the Dutch Golden Age.
Born at Kleve, capital of the Duchy of Cleves, which was occupied at the time by the United Provinces, he was apprenticed by his father to a silk mercer, but having secretly acquired a passion for etching and drawing, was sent to Leeuwarden, where he boarded in the house of Lambert Jacobszoon, a Mennonite, better known as an itinerant preacher than as a painter.
Here Flinck was joined by Jacob Backer, and the companionship of a youth determined like himself to be an artist only confirmed his passion for painting. Amongst the neighbours of Jacobszon at Leeuwarden were the sons and relations of Rombertus van Uylenburgh, whose daughter Saskia married Rembrandt in 1634. Other members of the same family lived at Amsterdam, cultivating the arts either professionally or as amateurs. The pupils of Lambert probably gained some knowledge of Rembrandt by intercourse with the Ulenburgs. Certainly Joachim von Sandrart, who visited Holland in 1637, found Flinck acknowledged as one of Rembrandt's best pupils, and living habitually in the house of the dealer Hendrick van Uylenburgh at Amsterdam.
For many years Flinck laboured on the lines of Rembrandt, following that master's style in all the works which he executed between 1636 and 1648. With aspirations as a history painter, however, he looked to the swelling forms and grand action of Peter Paul Rubens, which led to many commissions for official and diplomatic painting. Flinck's relations with Cleves became in time very important. He was introduced to the court of the Great Elector, Friedrich Wilhelm I of Brandenburg, who possessed the Duchy and who married in 1646 Louisa of Orange. He obtained the patronage of John Maurice of Nassau, who was made stadtholder of Cleves in 1649.
In 1652 a citizen of Amsterdam, Flinck married in 1656 an heiress, Sophie van der Houven, daughter of a director of the Dutch East India Company. Flinck was already well known in the patrician circles over which the brothers Cornelis and Andries de Graeff and the alderman Jan Six presided; he was on terms of intimacy with the poet Joost van den Vondel and the treasurer Johannes Uitenbogaard. In his house, adorned with casts after the Antique, costumes, and a noble collection of prints, he often received the stadtholder John Maurice, whose portrait is still preserved in the work of the learned Caspar Barlaeus. Flinck died in Amsterdam on 2 February 1660.