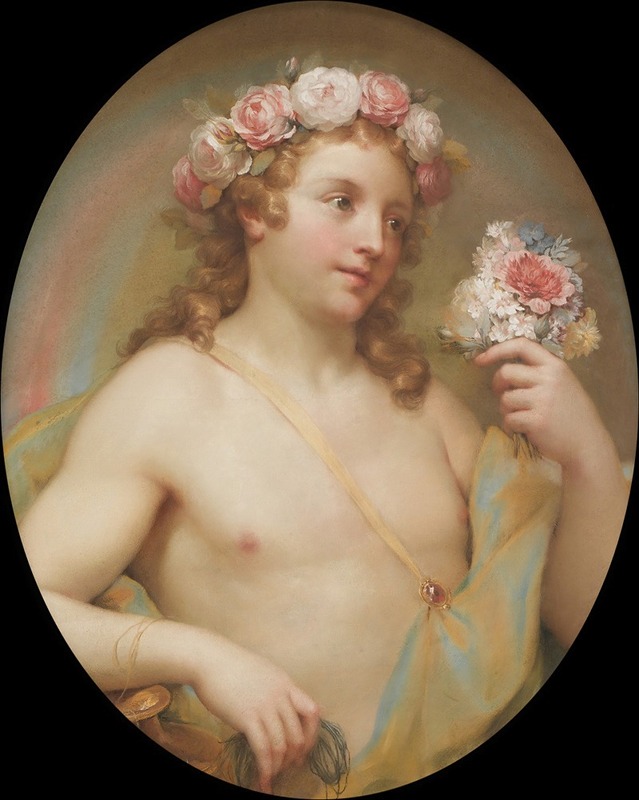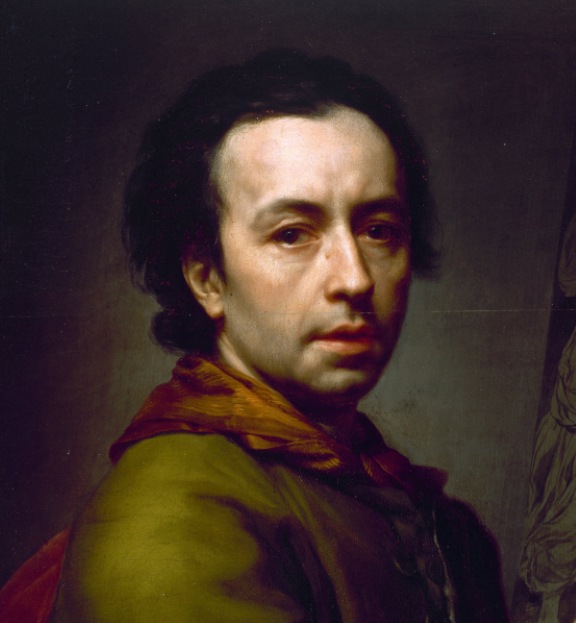 About the Artist
Anton Raphael Mengs was a German (Saxon) painter, active in Dresden, Rome and Madrid, who while painting in the Rococo period of the mid-18th century became one of the precursors to Neoclassical painting, which replaced Rococo as the dominant painting style.
Mengs was born in 1728 at Ústí nad Labem (German: Aussig) in the Kingdom of Bohemia, the son of Ismael Mengs [da], a Danish painter who eventually established himself at Dresden, where the court of Saxonian-Polish electors and kings was. His older sister, Therese Maron, was also a painter, as was his younger sister, Julia.
His and Therese's births in Bohemia were mere coincidence. Their mother was not their father's wife; Ismael carried on a years-long affair with the family's housekeeper, Charlotte Bormann. In an effort to conceal the births of two illegitimate children, Ismael took Charlotte, under the pretext of "vacations", to the nearest bigger town abroad, Ústí nad Labem (90 km upstream of the Elbe River). At least in Anton's case, Ismael Mengs took his baby and Charlotte back to Dresden a few weeks after the birth. There they lived for the next 13 years.
In 1749 Anton Raphael Mengs was appointed first painter to Frederick Augustus, elector of Saxony, but this did not prevent him from continuing to spend much of his time in Rome. There he married Margarita Guazzi, who had sat for him as a model in 1748. He converted to Catholicism, and in 1754 he became director of the Vatican painting school. His fresco painting Parnassus at Villa Albani gained him a reputation as a master painter.
In 1749 Mengs accepted a commission from the Duke of Northumberland to make a copy, in oil on canvas, of Raphael's fresco The School of Athens for his London home. Executed in 1752–5, Mengs's painting is full-sized, but he adapted the composition to a rectangular format and added other figures. It is now in the collection of the Victoria and Albert Museum.
Mengs died in Rome in June 1779 and was buried there in the Church of Santi Michele e Magno.