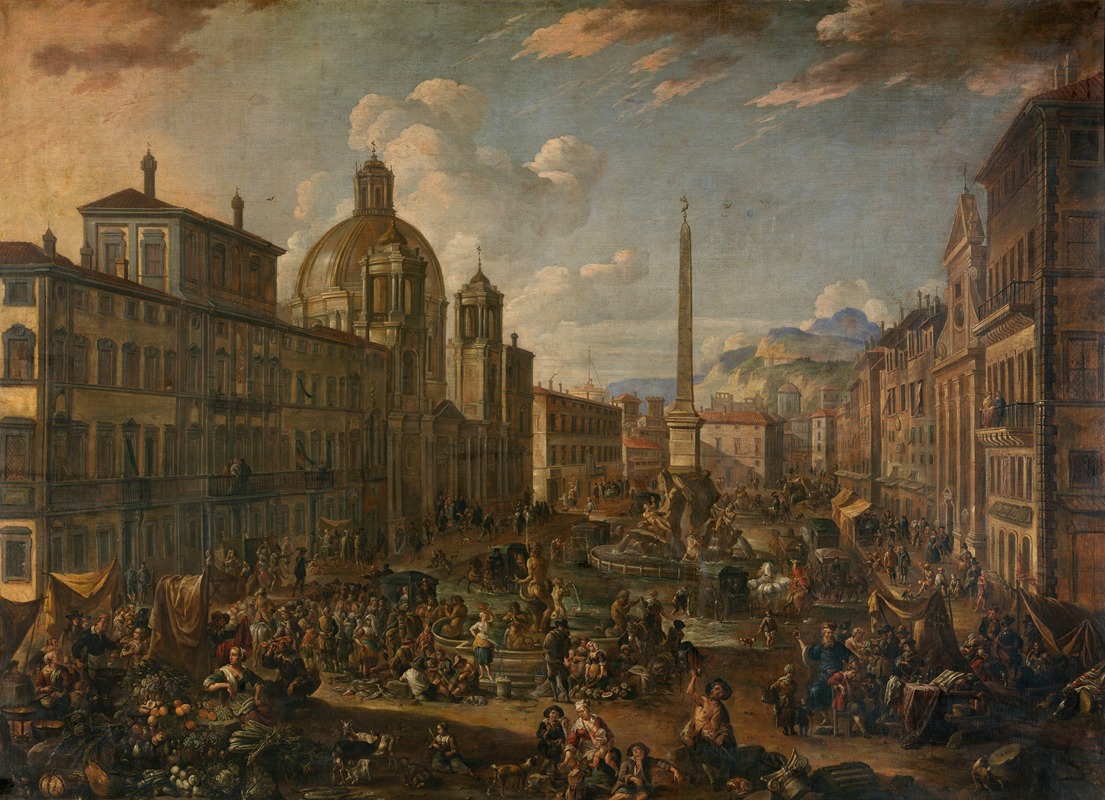 About the Artist
Anton Goubau or Anton Goebouw was a Flemish Baroque painter. He spent time in Rome where he moved in the circle of the Bamboccianti, Dutch and Flemish genre painters who created small cabinet paintings of the everyday life of the lower classes in Rome and its countryside. He is known for his Italianate landscapes and genre paintings in the style of the Bamboccianti and his history paintings with mythological and religious themes.
Goubau was born in a well-off family in Antwerp. He commenced his study of painting under Jan de Farius in 1629. He became a master of the Antwerp Guild of Saint Luke in 1636 or 1637. He is recorded in Paris in 1642 and then travelled on to Italy. He stayed in Rome from 1644 to 1650. Here he became close to the group of genre painters around Pieter van Laar commonly referred to as the 'Bamboccianti'.
There is no evidence that he joined the Bentvueghels, the association of mainly Dutch and Flemish artists working in Rome, even though he painted a work entitled The study of art in Rome (1662, now in the Royal Museum of Fine Arts Antwerp), which depicts several members of the Bentvueghels making drawings of Antique ruins in a landscape outside Rome. This proves that he moved in the circle of the Bentvueghels.
In 1650 Goubau returned to Antwerp, where he received many commissions for religious works. He also continued to paint Italianate landscapes with many figures and antique ruins serving an international clientele including German aristocrats.
His pupils included Abraham Couchet, Arnold Gerardi, Justus Gerardi, Laureys Goubau, Nicolas de Largillière, Jan Baptist Tijssens the Elder and Jan Baptist Tijssens the Younger.
Goubau died in Antwerp on 11 March 1698.