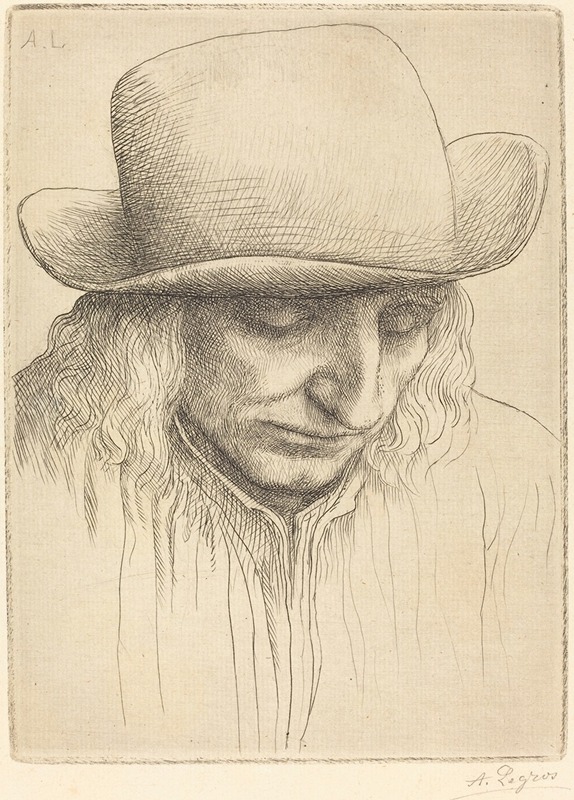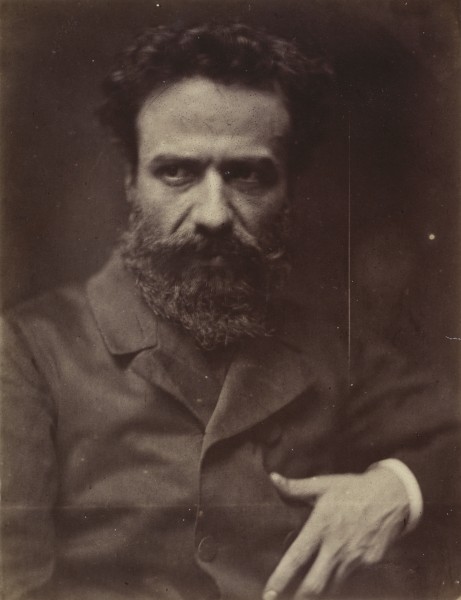 About the Artist
Alphonse Legros was a French, later British, painter, etcher, sculptor, and medallist. He moved to London in 1863 and later took citizenship.
He was important as a teacher in the British etching revival.
Legros was born in Dijon; his father was an accountant, and came from the neighbouring village of Véronnes. While young, Legros visited the farms of his relatives, and the peasants and landscapes of that part of France are the subjects of many of his works. He was sent to the art school at Dijon with a view to qualifying for a trade, and was apprenticed to Maître Nicolardo, house decorator and painter of images. In 1851, Legros left for Paris to take another situation; but passing through Lyon he worked for six months as journeyman wall-painter under the decorator Beuchot, who was painting the chapel of Cardinal Bonald in the cathedral.
In Paris, Legros studied with Charles-Antoine Cambon, scene-painter and decorator of theatres. He attended also the drawing-school of Lecoq de Boisbaudran (the "Petite école") where he found himself in sympathy with Jules Dalou and Auguste Rodin. In 1855, he attended the evening classes of the École des Beaux Arts.
Legros sent two portraits to the Paris Salon of 1857: one was rejected, and formed part of the exhibition of protest organized by François Bonvin in his studio; the other, which was accepted, was a profile portrait of his father. This work was presented to the museum at Tours by the artist when his friend Jean-Charles Cazin was curator. Champfleury saw the work in the Salon, and sought out the artist to enlist him in the "Realists," a group round Gustave Courbet.
He moved to England in 1863 and in 1864 married Frances Rosetta Hodgson. At first he lived by his etching and teaching. He then became teacher of etching at the South Kensington School of Art, and in 1876 Slade Professor at University College London in succession to Edward Poynter.
Legros picked up the art of etching by watching a college in Paris working at a commercial engraving, and taught himself the making of medals. He considered the traditional journey to Italy an important part of artistic training, he gave part of his salary to augment the income available for a travelling studentship. He died in Watford.