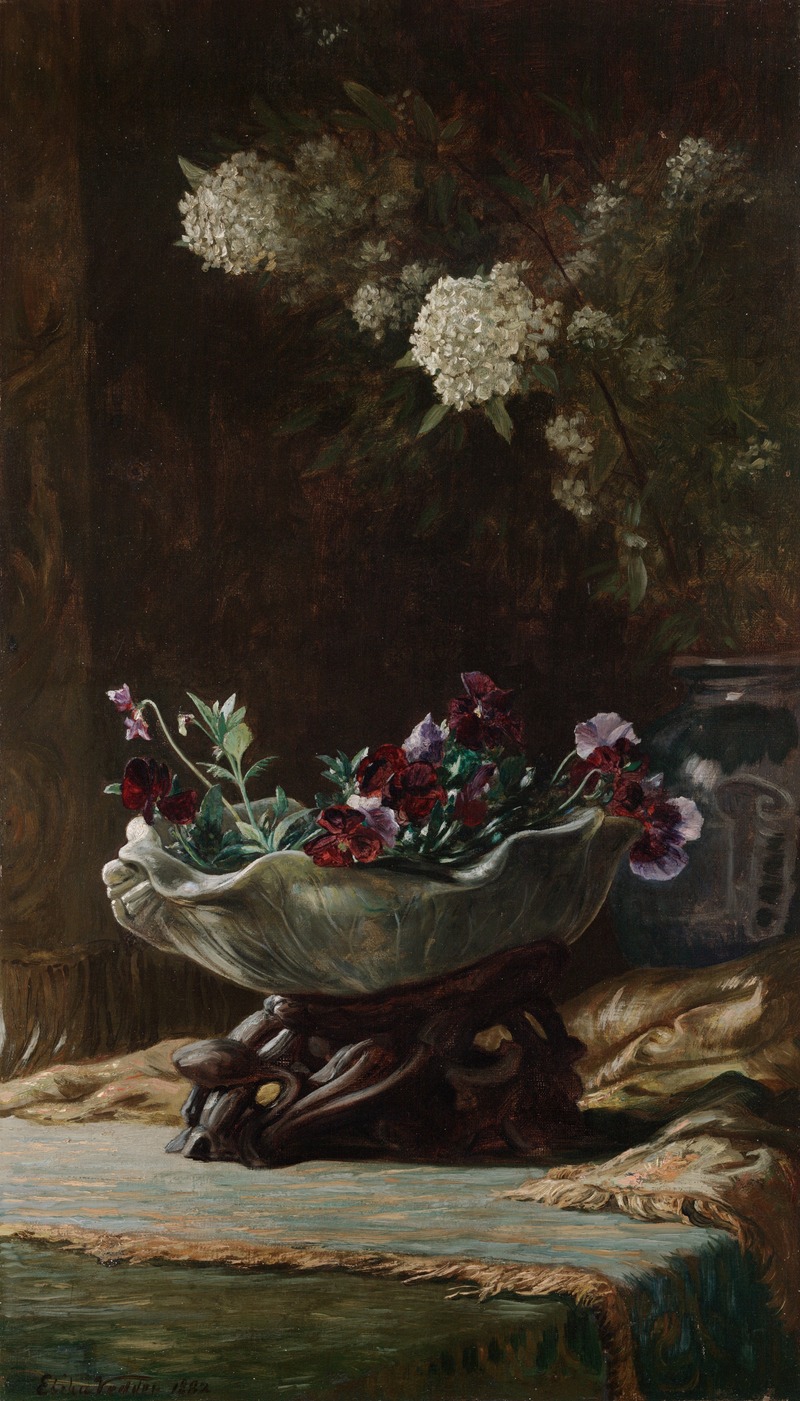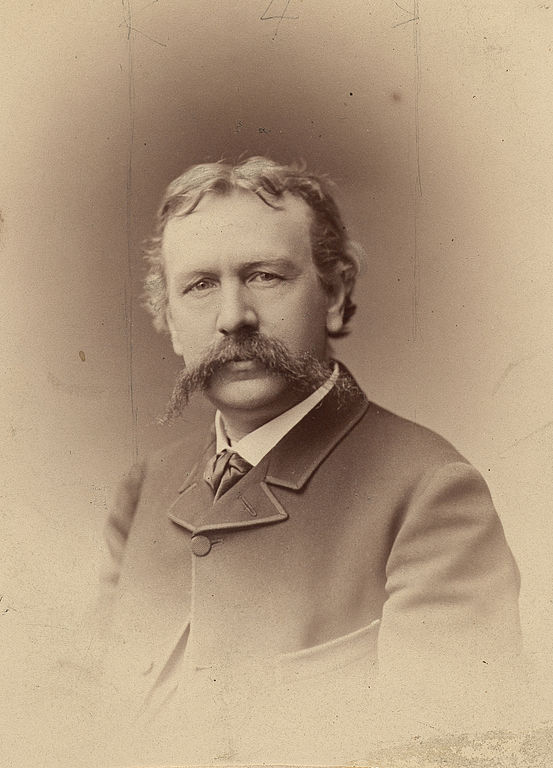 About the Artist
Elihu Vedder was an American symbolist painter, book illustrator, and poet, born in New York City. He is best known for his fifty-five illustrations for Edward Fitzgerald's translation of The Rubaiyat of Omar Khayyam (deluxe edition, published by Houghton Mifflin).
Elihu Vedder was born February 26, 1836 in New York City, the son of Dr. Elihu Vedder Sr. and Elizabeth Vedder. His parents were cousins. His father, a dentist, decided to try his luck in Cuba, and this had a profound impact on Elihu Jr.'s childhood. The remainder of his childhood was spent between his maternal grandfather Alexander Vedder's house in Schenectady and a boarding school. His mother supported his goals to be an artist while his father reluctantly assented, convinced that his son should try a different occupation. His brother, Dr. Alexander Madison Vedder, was a Navy surgeon who witnessed the transformation of Japan into a modern culture while he was stationed there.
Vedder trained in New York City with Tompkins H. Matteson, then in Paris with François-Édouard Picot. Finally, he completed his studies in Italy - where he was strongly influenced not only by Italian Renaissance work but also by the modern Macchiaioli painters and the living Italian landscape. He first visited Italy from 1858 until 1860, becoming deeply emotionally attached to fellow painter Giovanni Costa. Their idyllic trips through the Italian countryside were cut short because Vedder's father cut off his financial allowance.
Vedder visited England many times, and was influenced by the Pre-Raphaelites, and was a friend of Simeon Solomon. He was also influenced by the work of English and Irish mystics such as William Blake and William Butler Yeats. In 1890 Vedder helped establish the In Arte Libertas group in Italy.