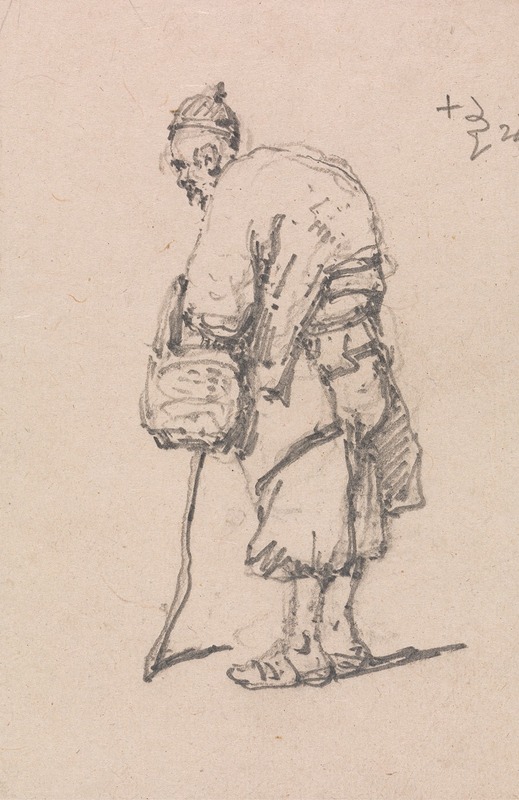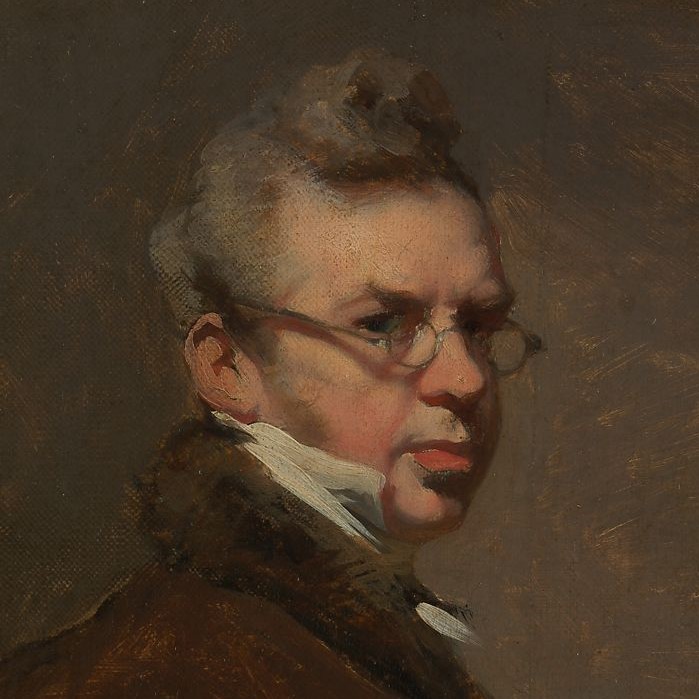 George Chinnery was an English painter who spent most of his life in Asia, especially India and southern China.
Chinnery was born in London, where he studied at the Royal Academy Schools. His father was an exponent of the Gurney system of shorthand; his elder brother William Chinnery owned what is now Gilwell Park in Epping Forest in Essex, before he was discovered to have committed large-scale fraud, and fled to Sweden. George Chinnery moved in 1796 to Ireland, where he enjoyed some success as an artist, and married Marianne (née Vigne) on 19 April 1799 in Dublin.
Chinnery returned to London in 1801 without his wife and two infant children. In 1802 he sailed to Madras (Chennai) on the ship Gilwell. He established himself as a painter there and then in Calcutta (Kolkata), where he became the leading artist of the British community in India.
By 1813 Chinnery was a freemason, listed as a member of Calcutta's well-to-do masonic lodge Star in the East. This was one of three masonic lodges in that city which took part in the official welcome for Lord Moira (1754-1826), also a freemason, on his arrival there (1813) as the new Governor-General of India. Chinnery's masonic career is otherwise little documented, and its connection with his artistic output unexplored.
Some of his most famous paintings are of the Indian family of Colonel James Achilles Kirkpatrick British Resident to the Nizam of Hyderabad who had set up home, to some scandal among his fellow Europeans, with the Indo-Iranian great niece of the Nizam of Hyderabad's chief minister. He painted The Kirkpatrick Children presenting them " [with a] sympathy that is rare in portraiture of the period; the boy looking straight at the viewer with a self-conscious stance, hand on hip, while the girl looks uncomfortably at the floor." Mounting debt prompted a move in 1825 to southern China.
From 1825 until his death in 1852 Chinnery based himself in Macau, but until 1832 he made regular visits to Canton (now Guangzhou). He painted portraits of Chinese and Western merchants, visiting sea-captains, and their families resident in Macau. His work in oil paint was closely imitated by the Cantonese artist Lam Qua, who himself became a renowned portrait painter. Chinnery also painted landscapes (both in oils and in watercolours), and made numerous drawings of the people of Macau engaged in their daily activities.
In 1846 he made a six-month visit to Hong Kong, where he suffered from ill health but made detailed studies of the newly founded colony. He died in Macau on 30 May 1852 and is buried in the Old Protestant Cemetery there.