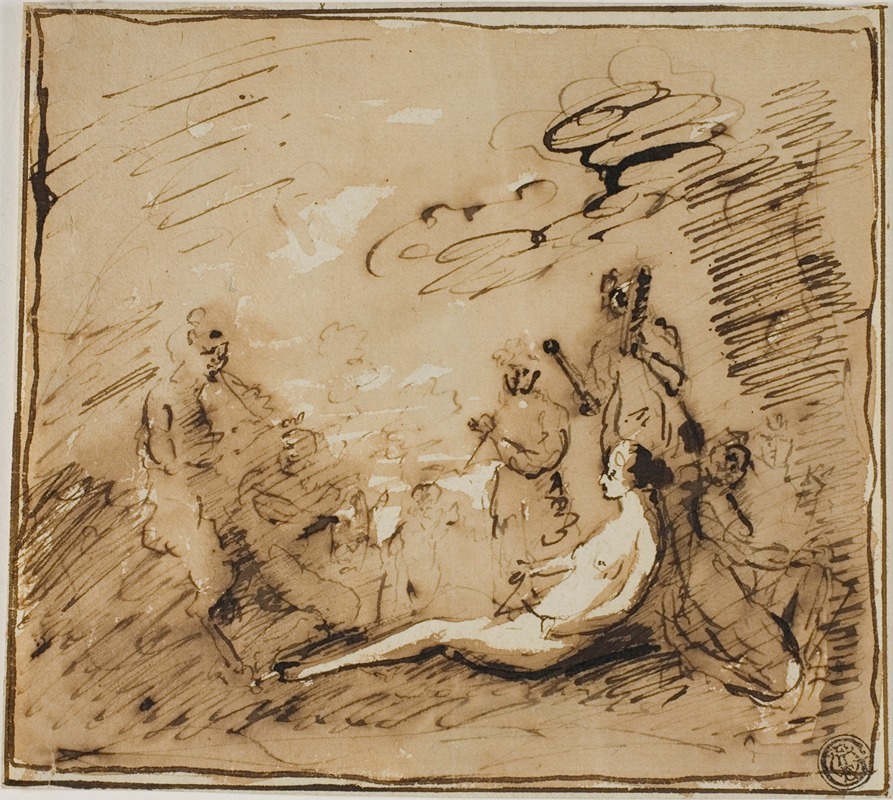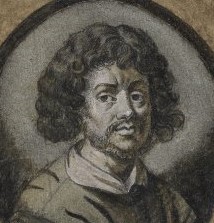 Claude Lorrain was a French painter, draughtsman and etcher of the Baroque era. He spent most of his life in Italy, and is one of the earliest important artists, apart from his contemporaries in Dutch Golden Age painting, to concentrate on landscape painting. His landscapes are usually turned into the more prestigious genre of history paintings by the addition of a few small figures, typically representing a scene from the Bible or classical mythology.
By the end of the 1630s he was established as the leading landscapist in Italy, and enjoyed large fees for his work. These gradually became larger, but with fewer figures, more carefully painted, and produced at a lower rate. He was not generally an innovator in landscape painting, except in introducing the Sun into many paintings, which had been rare before. He is now thought of as a French painter, but was born in the independent Duchy of Lorraine, and almost all his painting was done in Italy; before the late 19th century he was regarded as a painter of the "Roman School". His patrons were also mostly Italian, but after his death he became very popular with English collectors, and the UK retains a high proportion of his works.
He was a prolific creator of drawings in pen and very often monochrome watercolour "wash", usually brown but sometimes grey. Chalk is sometimes used for under-drawing, and white highlighting in various media may be employed, much less often other colours such as pink. These fall into three fairly distinct groups. Firstly there are large numbers of sketches, mostly of landscapes, and apparently very often done at the scene; these have been greatly admired, and influenced other artists. Then there are studies for paintings, of various degrees of finish, many clearly done before or during the process of painting, but others perhaps after that was complete. This was certainly the case for the last group, the 195 drawings recording finished paintings collected in his Liber Veritatis (now in the British Museum). He produced over 40 etchings, often simplified versions of paintings, mainly before 1642. These served various purposes for him, but are now regarded as much less important than his drawings. He painted frescoes in his early career, which played an important part in making his reputation, but are now nearly all lost.