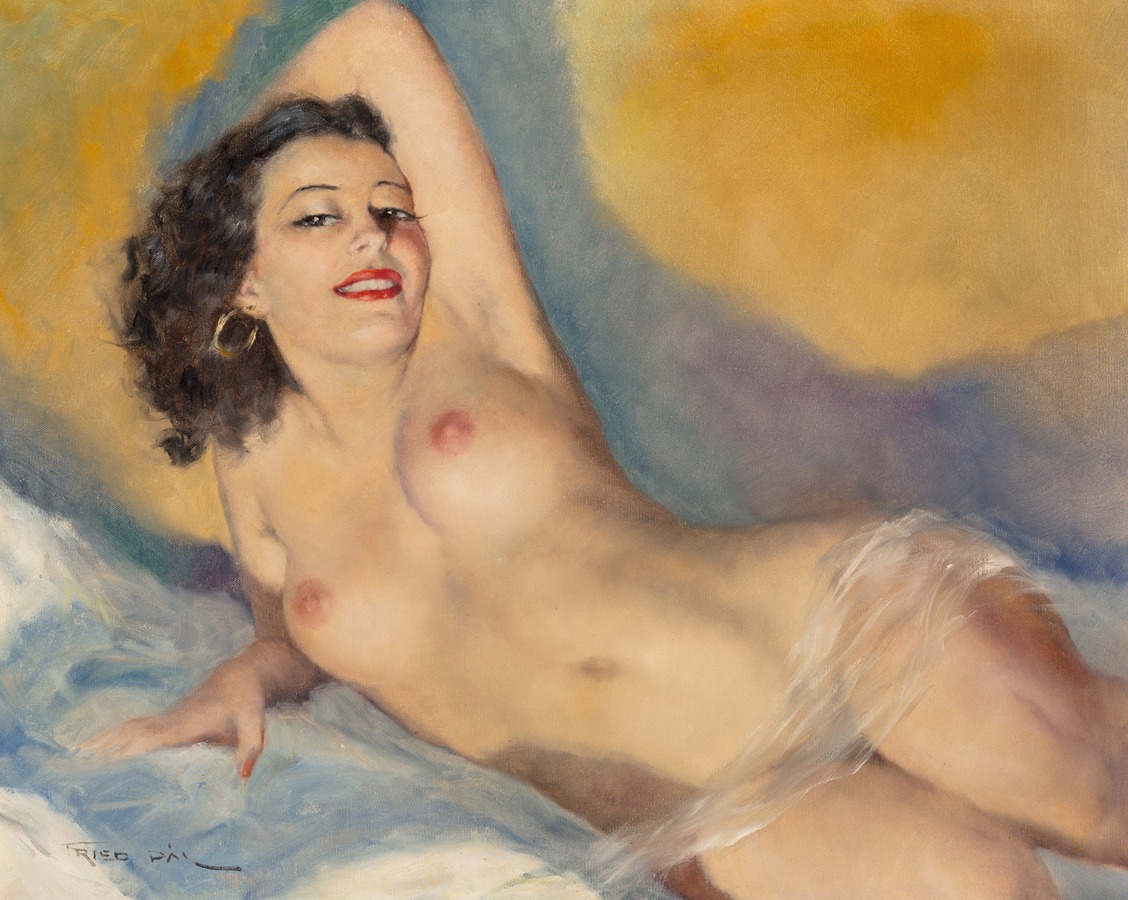 Pál Fried was a Hungarian artist best known for his eroticized paintings of female dancers and nudes.
Pál Fried was born in Budapest in 1893. He received his art education at the Académie hongroise des arts (Hungarian Academy of Arts) where he was a pupil of Hugo Pohl who became one of his major influences. While under Pohl's direction, he executed many portraits of female nudes and Orientalist works. Later he studied in Paris at the Académie Julian, where he was the pupil of Claude Monet and Lucien Simone. In Paris, he was greatly influenced by the French Impressionists, especially Pierre-Auguste Renoir and Edgar Degas. This inspired him to prepare many paintings of ballerinas, dancers and circus performers.
Fried emigrated to the United States in 1946 after World War II, where he taught at the New York Academy of Art. He prepared portraits of American celebrities such as Marilyn Monroe. Through his work in portraiture, he gained considerable financial success.
He became a U.S. citizen in 1953. He lived in Los Angeles and New York City and died on 6 March 1976 in New York, NY.