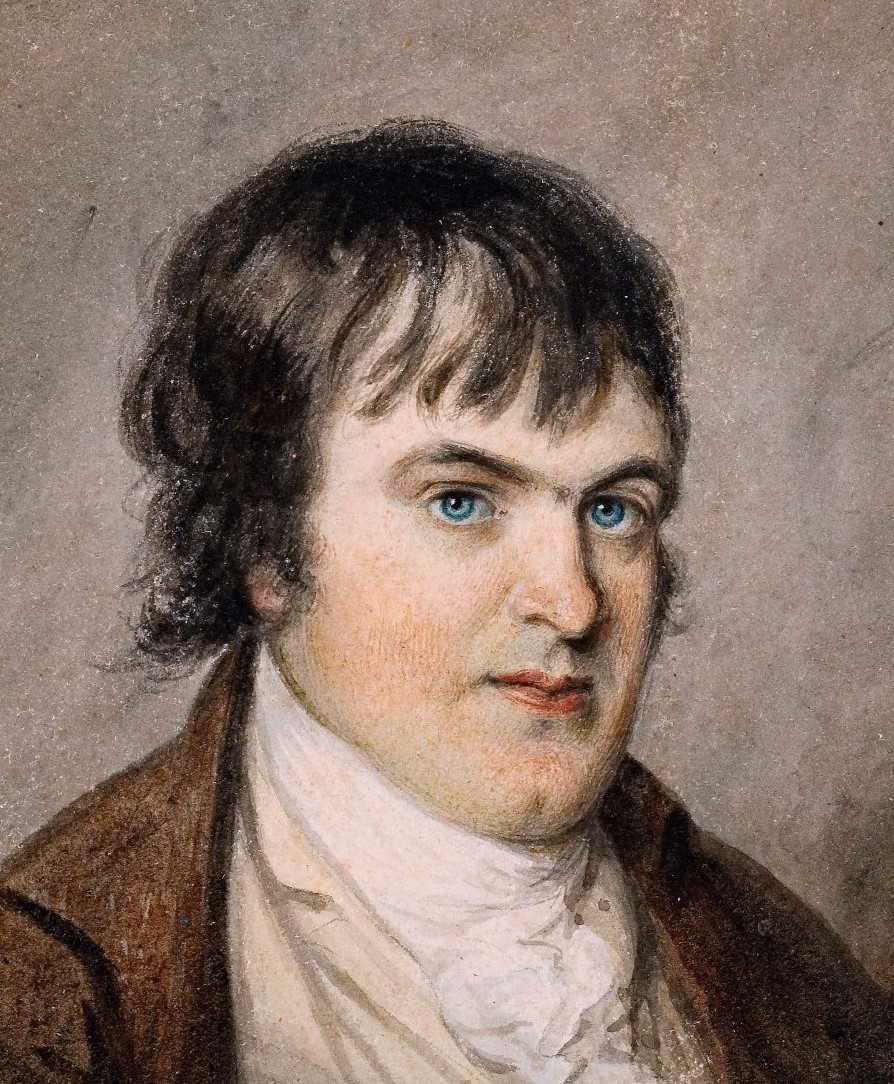 About the Artist
John Glover was an English-born Australian artist during the early colonial period of Australian art. In Australia he has been dubbed "the father of Australian landscape painting".
Glover was born at Houghton-on-Hill in Leicestershire, England. His parents were farmer William Glover and Ann (née Bright). He showed a talent for drawing at an early age, and in 1794 was practicing as an artist and drawing-master at Lichfield. The Countess of Harrington helped establish his practice as an art instructor, and may have taken lessons from him herself. He moved to London in 1805, became a member of the Old Water Colour Society, and was elected its president in 1807. In the ensuing years he exhibited a large number of pictures at the exhibitions of this society, and also at the Royal Academy and the Society of British Artists. He had one-man shows in London in 1823 and 1824. He was a very successful artist and, although never elected a member of the Academy, his reputation stood very high with the public.
Glover achieved fame as a painter of "Italianate" romantic landscapes of Britain (including The falls of Foyers on Loch Ness, the Lake District and London) and Southern Europe. He became known in both England and France as the English Claude. This phrase was making comparison with Glover and the French seventeenth century artist Claude Lorrain, whose works collected by eighteenth century English "grand tourists", strongly influenced the evolution of the English style, in both painting and the layout of landscape gardens.
On 21 October 1825 Glover was one of three passengers on PS Comet II who alighted at Rothesay, thus escaping the disaster which occurred to the paddle-steamer a few hours later when it was hit by SS Ayr and sank in the River Clyde with the loss of 62 lives.