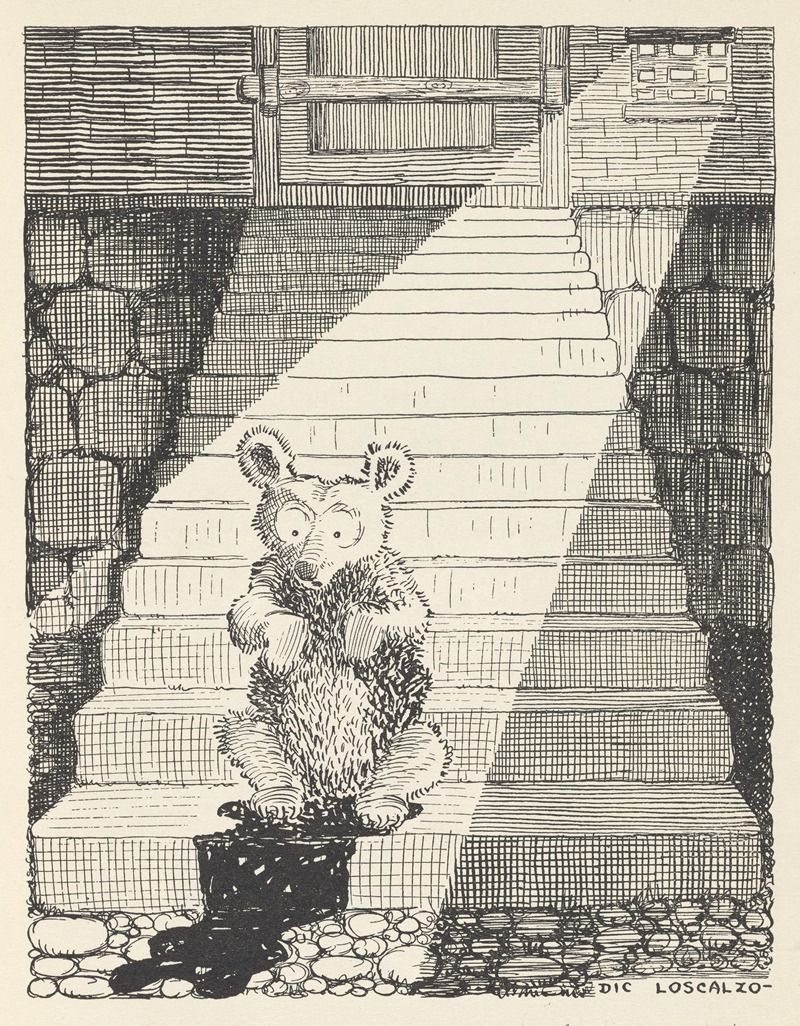 About the Artist
Dominick "Dic" Loscalzo was born in New York, New York, on March 5, 1896, as recorded on his World War I draft card.
In the 1900 U.S. Federal Census, Loscalzo was the third of four children born to Leonardo, a peddler, and Theresa, both Italian emigrants. They resided in Manhattan, New York City at 333 East 11th Street, which was their address in the 1910 census. Shortly after the 1910 census they moved to Brooklyn.
By the mid-1910s, Loscalzo was a cartoonist. His advertisement appeared in Cartoons Magazine, April 1916.
Loscalzo illustrated two children's books by Elizabeth Lucy Gallagher: Music Rhymes (1927) and Musical Nonsense Primer for All Children Under Eighty (1928).