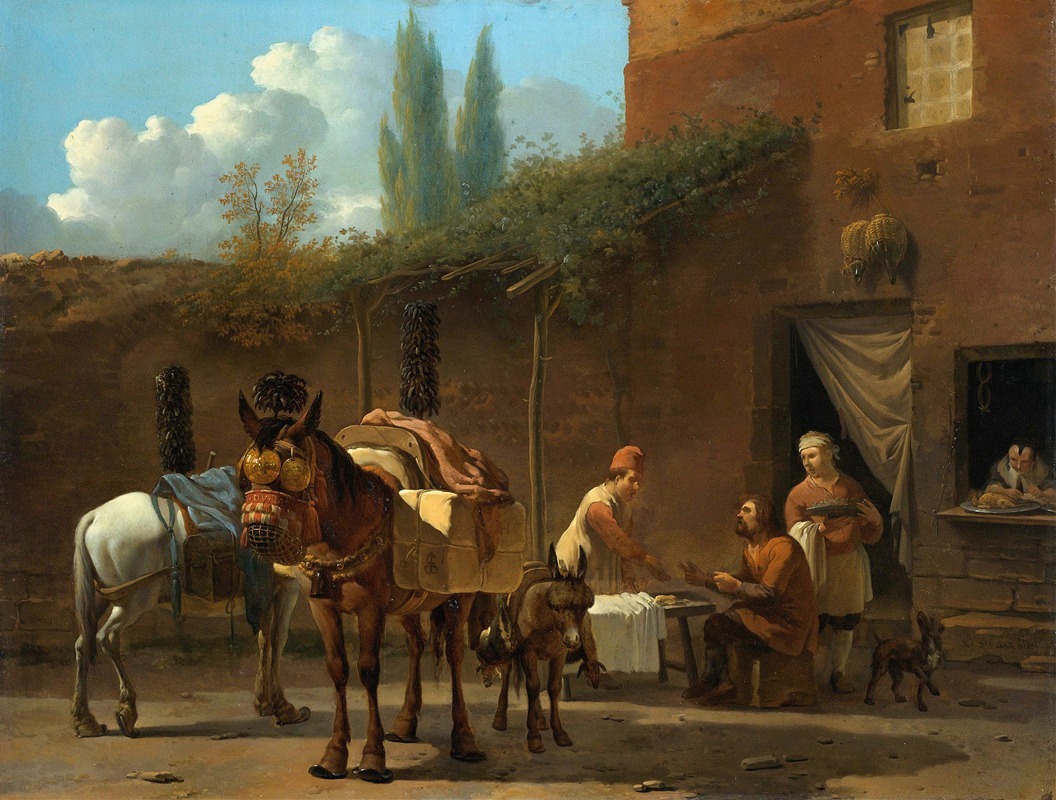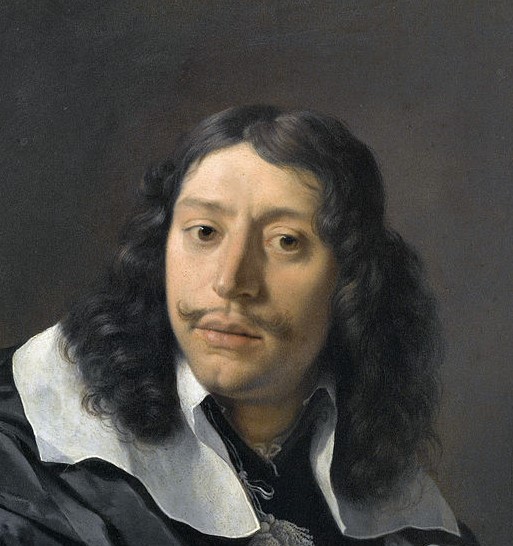 Karel Dujardin was a Dutch Golden Age painter. Although he did a few portraits and a few history paintings of religious subjects, most of his work is small Italianate landscape scenes with animals and peasants, and other genre scenes. Dujardin spent two extended periods, at the beginning and end of his career, in Italy, and most of his paintings and landscape etchings have an Italian or Italianate setting.
Karel Dujardin was a Dutch painter and etcher, born in Amsterdam in 1626. Typical of his landscape paintings is Farm Animals in the Shade of a Tree (1656; National Gallery, London). He died in Venice in 1678.
After supposedly training with Nicolaes Berchem, the young Dujardin went to Italy, and joined the Bentvueghels group of painters in Rome, among whom he was known as "Barba di Becco", "goat-beard", or Bokkebaart. Here he encountered his first artistic successes.
According to Houbraken, while in Lyon in France, he contracted considerable debts, and married his (older) landlady to free himself of them. He went with her to Amsterdam, where his pictures were valued very highly. In 1675, he returned to Rome, on an invitation from his friend Joan Reynst and was welcomed by his old friends and admirers. Renst and Dujardin went on a Grand Tour to other Italian cities, but when Reynst went back to Amsterdam, Dujardin remained in Italy, and gave him a message for his wife that he would follow soon.
He travelled on to Venice but died there unexpectedly in 1678. According to Reynst, he had said: "why should I be in a hurry to go back? I am where I want to be". According to his friend Johannes Glauber, who he had met previously in Rome, he was painting for a Dutch merchant in Venice when he suddenly became unwell. Though he seemed to recover, his stomach was too full and he died. Though he was a member of the Dutch Reformed Church, he was laid to rest in the Catholic manner (wrapped in a white shroud) and was carried to his grave by his friends Govert van der Leeuw and Glauber.
Among his pupils were Jacob II, son of Jacob van der Does, Martinus Laeckman, and Erick van den Weerelt.