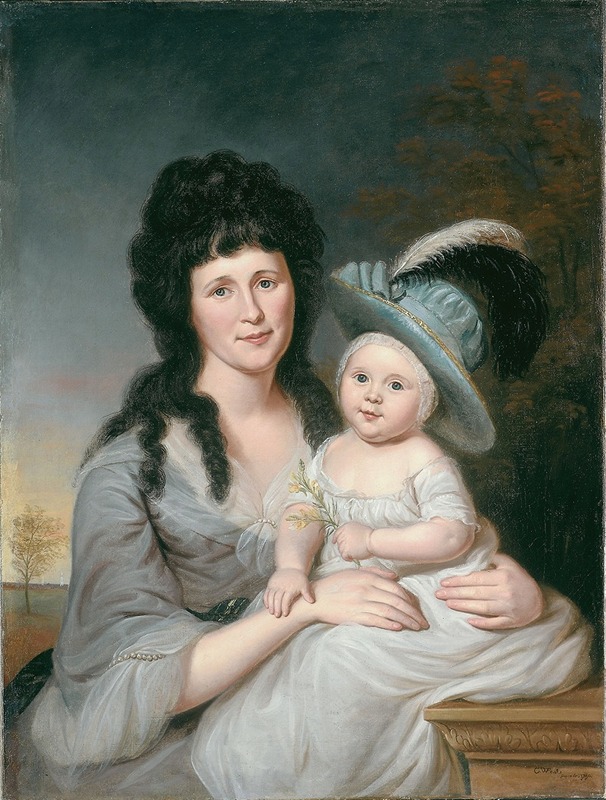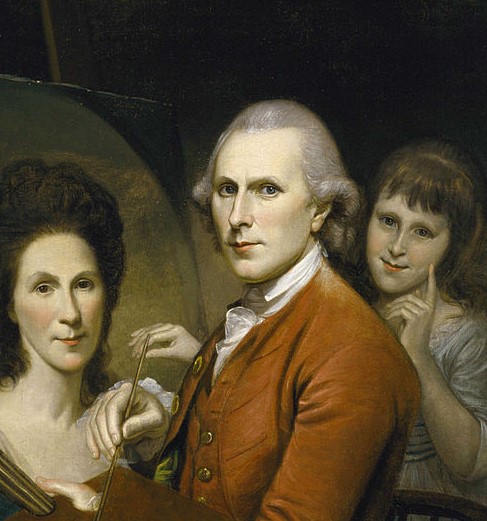 Charles Willson Peale was an American painter, soldier, scientist, inventor, politician and naturalist. He is best remembered for his portrait paintings of leading figures of the American Revolution, and for establishing one of the first museums in the United States.
Peale was born in 1741 between modern-day Queenstown and Centreville, Queen Anne's County, Maryland, the son of Charles Peale and his wife Margaret. He had a younger brother, James Peale (1749–1831). He was the brother-in-law of Nathaniel Ramsey, a delegate to the Congress of the Confederation.
Charles became an apprentice to a saddle maker when he was fourteen years old. Upon reaching maturity, he opened his own saddle shop and joined the Sons of Liberty. However, he was unsuccessful in saddle making. He then tried fixing clocks and working with metals, but both of these endeavors failed as well. He then took up painting.
Finding that he had a talent for painting, especially portraiture, Peale studied for a time under John Hesselius and John Singleton Copley. John Beale Bordley and friends eventually raised enough money for him to travel to England to take instruction from Benjamin West. Peale studied with West for three years beginning in 1767, afterward returning to America and settling in Annapolis, Maryland. There, he taught painting to his younger brother, James Peale, who in time also became a noted artist.
Peale's enthusiasm for the nascent national government brought him to the capital, Philadelphia, in 1776, where he painted portraits of American notables and visitors from overseas. His estate, which is on the campus of La Salle University in Philadelphia, can still be visited. He also raised troops for the War of Independence and eventually gained the rank of captain in the Pennsylvania militia by 1776, having participated in several battles. While in the field, he continued to paint, doing miniature portraits of various officers in the Continental Army. He produced enlarged versions of these in later years. He served in the Pennsylvania state assembly in 1779–1780, after which he returned to painting full-time.
Peale was quite prolific as an artist. While he did portraits of scores of historic figures (such as James Varnum, Benjamin Franklin, John Hancock, Thomas Jefferson, and Alexander Hamilton), he is probably best known for his portraits of George Washington. The first time Washington sat for a portrait was with Peale in 1772, and they had six other sittings; using these seven as models, Peale produced altogether close to 60 portraits of Washington. In January 2005, a full-length portrait of Washington at Princeton from 1779 sold for $21.3 million, setting a record for the highest price paid for an American portrait.
One of his most celebrated paintings is The Staircase Group (1795), a double portrait of his sons Raphaelle and Titian, painted in the trompe l'oeil style.