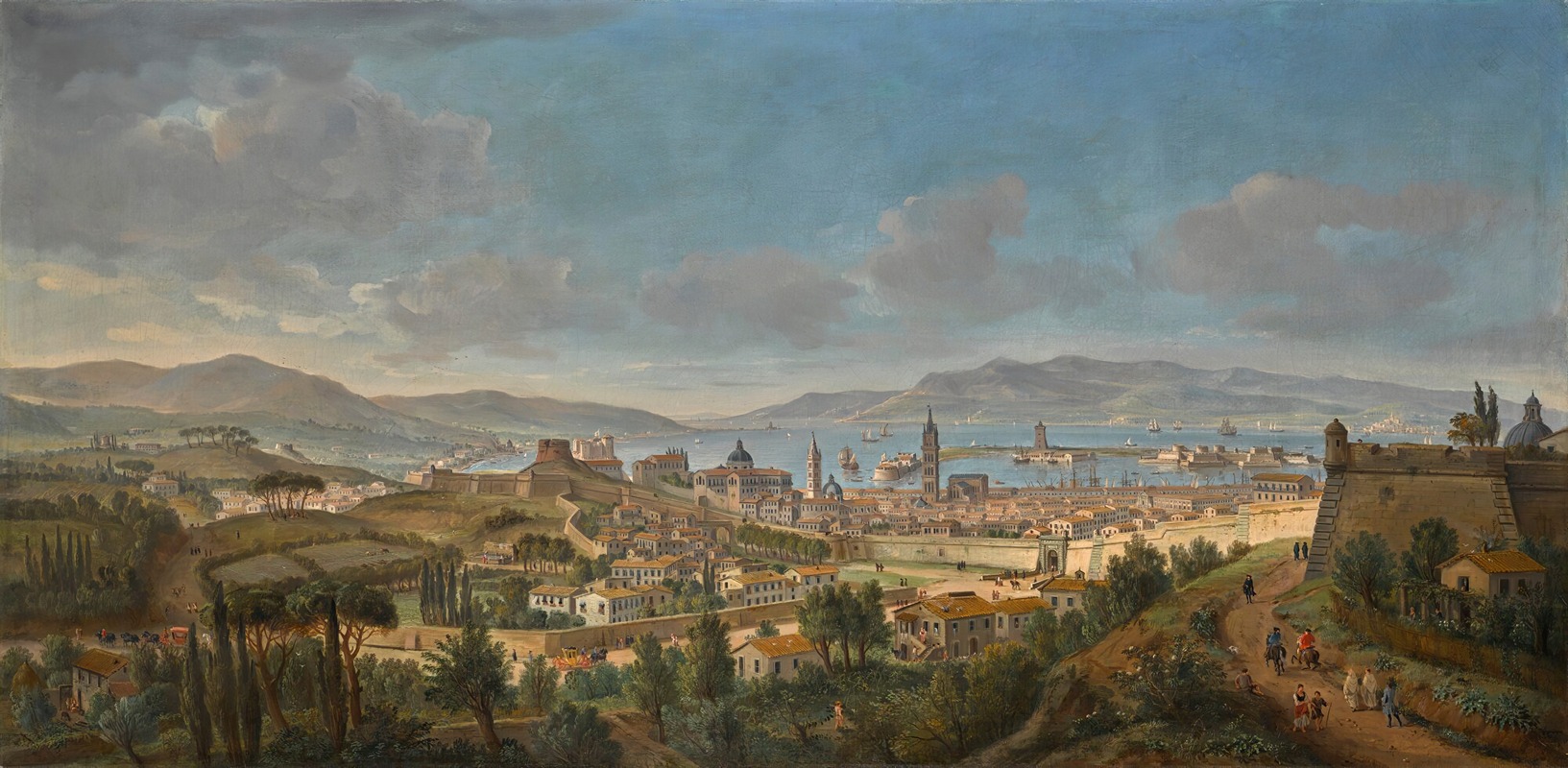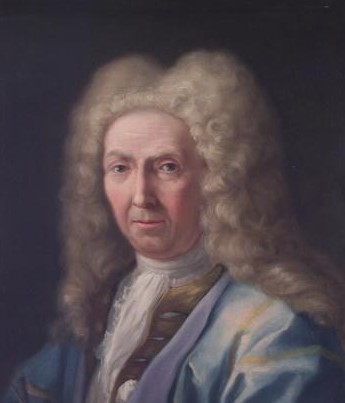 Caspar van Wittel or Gaspar van Wittel, known in Italian as Gaspare Vanvitelli or Gasparo degli Occhiali, was a Dutch painter and draughtsman who had a long career in Rome. He played a pivotal role in the development of the genre of topographical painting known as veduta. He is credited with turning topography into a painterly specialism in Italian art.
Van Wittel was born into a Roman Catholic family in Amersfoort. His father was a cart maker. Caspar studied painting in Amersfoort with the relatively obscure Thomas Jansz van Veenendaal for 4 or 5 years and then with the better known Matthias Withoos for 7 years.
His first extant works were made in Hoorn in 1672 to where he had fled after the French invasion and occupation of Amersfoort in the Rampjaar. He returned to Amersfoort where he was active until 1674, the year in which he left for Italy together with his friend Jacob van Staverden, another pupil of Withoos.
Like his former teacher Withoos, he joined the Bentvueghels, an association of mainly Dutch and Flemish artists working in Rome. His nickname in the Bentveughels was "Piktoors" (Pitch-torch) or "Toorts van Amersfoort" (Torch of Amersfoort). He was also nicknamed 'Gasparo dagli Occhiali' (Gaspare with the spectacles). He worked in Rome together with the Flemish painter Abraham Genoels and may even have been his pupil. Other collaborators included Hendrik Frans van Lint who would become one of the leading vedute painters in the first half of the 18th century.
In 1697 van Wittel married Anna Lorenzani. His first son Luigi was born in 1700. Luigi became a famous architect and used the italianized family name of Vanvitelli. A second son was born in 1702.
Van Wittel spent almost all his life in Italy where he arrived in 1674 and died in 1736. He lived mainly in Rome but, particularly between 1694 and 1710, he also toured the country and painted in Florence, Bologna, Ferrara, Venice, Milan, Piacenza, Urbino, and Naples. He became member of the Accademia di San Luca in Rome in 1711. He made his last dated work in 1730.