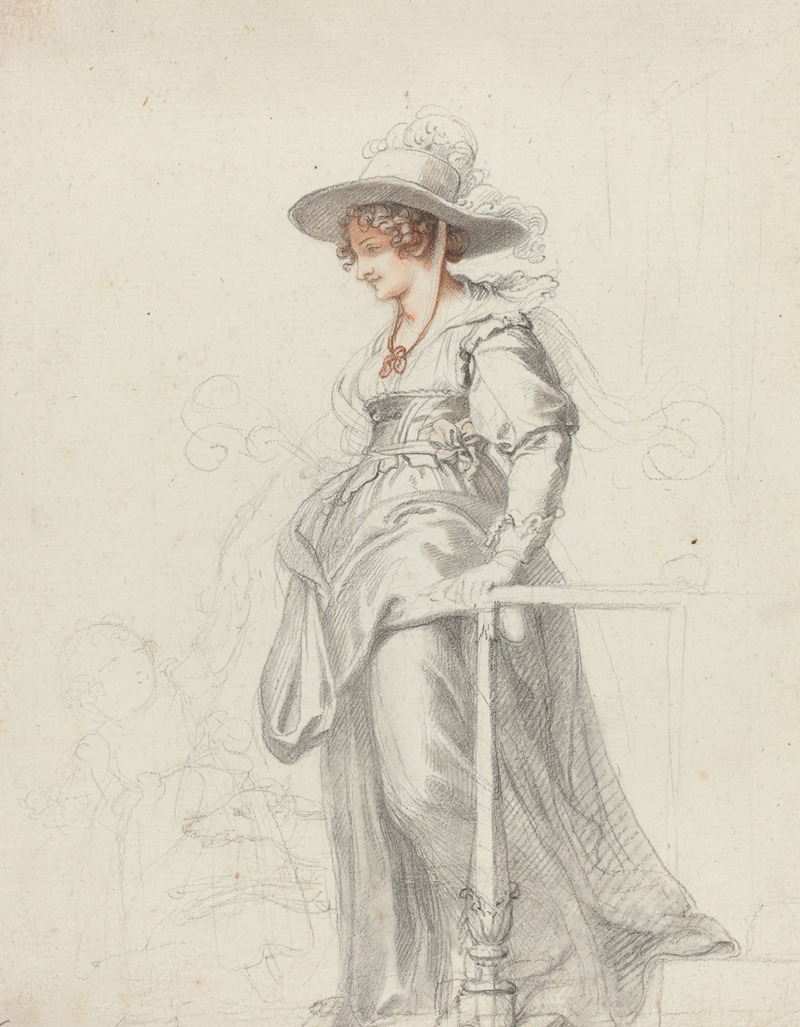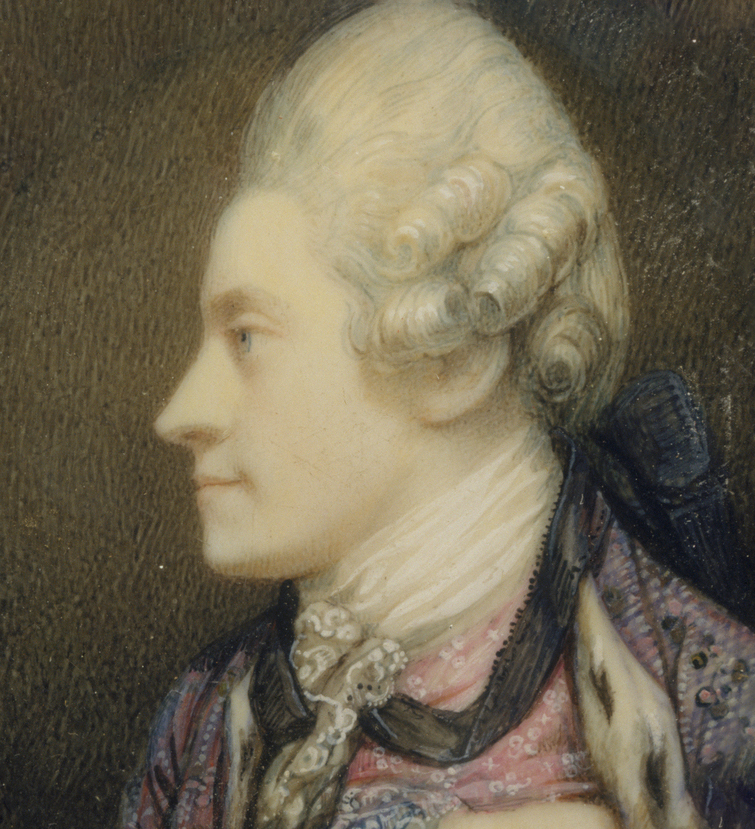 About the Artist
Richard Cosway RA was a leading English portrait painter of the Regency era, noted for his miniatures. He was a contemporary of John Smart, George Engleheart, William Wood, and Richard Crosse. His wife was the Italian-born painter Maria Cosway, a close friend of Thomas Jefferson.
Richard Cosway was born in Tiverton, Devon, the son of a schoolmaster. He was initially educated at Blundell's School but at the age of twelve he was allowed to travel to London to take lessons in painting. He won a prize from the Society of Artists in 1754 and by 1760 had established his own business. He exhibited his first works at the age of 20 in 1762 and was soon in demand.
He was one of the first group of associate members of the Royal Academy, elected in August 1770, and was elected a full member the following March, on the casting vote of the academy's president, Sir Joshua Reynolds. He is included in Johan Zoffany's group portrait of the members of the academy (begun in 1771); a late addition to the composition, he was painted on an extra strip of canvas, attached to the right-hand side of the painting.
He painted the future King George IV in 1780 and was appointed Painter to the Prince of Wales in 1785—the only time this title was ever awarded. His subjects included the Prince's first wife, Maria Anne Fitzherbert, and various English and French aristocrats, including Madame du Barry, mistress of King Louis XV of France.
Cosway's pupils included Andrew Plimer (1763–1837).
From 1995 to 1996, the National Portrait Gallery in London held an exhibition entitled Richard and Maria Cosway: Regency Artists of Taste and Fashion, with 250 works on display.
On 18 January 1781, Cosway married the Anglo-Italian artist Maria Hadfield. Maria was a composer, musician and authority on girls' education and was much admired by Thomas Jefferson, who wrote letters to her decrying her marriage to another man and kept an engraving made from one of Cosway's paintings of Maria at Monticello.
The Cosways' marriage is thought to be an arranged marriage and later a marriage of convenience due to his being 20 years her senior. Richard was "well known as a libertine and commonly described as resembling a monkey." The film Jefferson in Paris depicts Maria Cosway's romance with Thomas Jefferson and also depicts Richard Cosway as effeminate, something which is not certain historically.
In 1784, the Cosways moved into Schomberg House, Pall Mall, which became a fashionable salon for London society. They employed the former slave Ottobah Cugoano as a servant. In 1791 they moved to a larger house in Stratford Place. However, the marriage did not last, eventually being annulled.
In later life, Cosway also suffered from mental disorders and spent some time in various institutions. He died in London in 1821 and was buried at St Marylebone Parish Church. Sir John Soane bought more than 30 objects put up for sale at auction after Cosway's death.