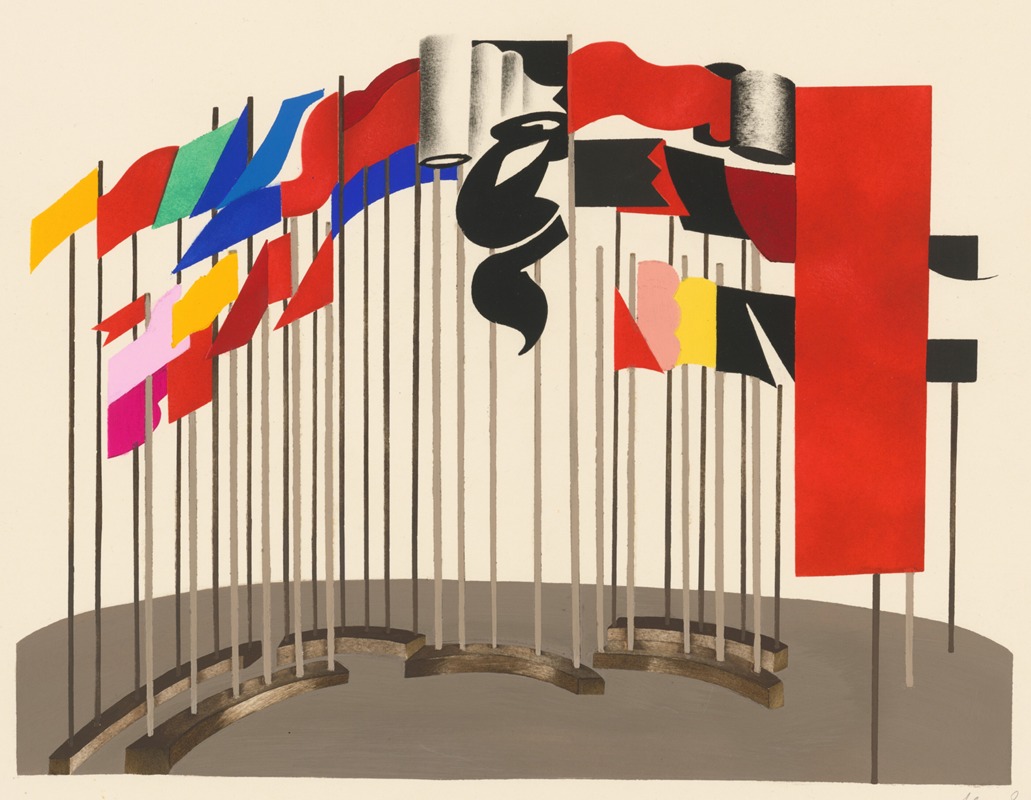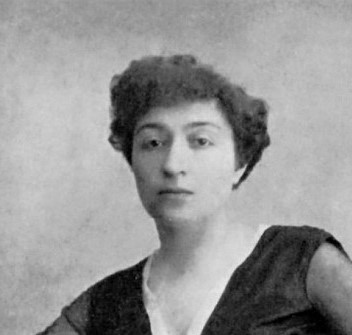 About the Artist
Aleksandra Aleksandrovna Ekster, also known as Alexandra Exter, was a Russian-born Ukrainian Cubo-Futurist, Suprematist, Constructivist painter and designer of international stature who divided her life between Kiev, St. Petersburg, Moscow, Vienna, and Paris.
She was born Aleksandra Aleksandrovna Grigorovich in Białystok, in the Grodno Governorate of the Russian Empire (now Poland) to a wealthy Belarusian family. Her father, Aleksandr Grigorovich, was a wealthy Belarusian businessman. Her mother was Greek. Young Aleksandra received an excellent private education, studying languages, music, art, and taking private drawing lessons. Soon her parents moved to Kyiv (Kiev), and Asya, as called by her friends, attended Kiev gymnasium St. Olga and Kiev Art School, where she studied with Alexander Bogomazov and Alexander Archipenko. Her teachers included Mykola Pymonenko. Aleksandra graduated in painting from Kiev Art School in 1906.
In 1908, Aleksandra Grigorovich married a successful Kiev lawyer, Nikolai Evgenyevich Ekster. The Eksters belonged to cultural and intellectual elite of Kiev. She spent several months with her husband in Paris, and there she attended Académie de la Grande Chaumière in Montparnasse. From 1908 to 1924, she intermittently lived in Kiev, St. Petersburg, Odessa, Paris, Rome and Moscow.
Her painting studio in the attic at 27 Funduklievskaya Street, now Khmelnytsky Street, was a rallying stage for Kiev's intellectual elite. In the attic in her studio there worked future luminaries of world decorative art Vadim Meller, Anatole Petrytsky and P. Tchelitchew . There she was visited by poets and writers, such as Anna Akhmatova, Ilia Ehrenburg, and Osip Mandelstam, dancers Bronislava Nijinska and Elsa Kruger, as well as many artists Alexander Bogomazov, Wladimir Baranoff-Rossine, and students, such as Grigori Kozintsev, Sergei Yutkevich, and Aleksei Kapler among many others. In 1908, she participated in an exhibition together with members of the group Zveno (Link) organized by David Burliuk, Wladimir Burliuk and others in Kiev.
In 1924, Aleksandra Ekster and her husband emigrated to France and settled in Paris, where she initially became a professor at the Academie Moderne. From 1926 to 1930, Ekster was a professor at Fernand Léger's Académie d'Art Contemporain. In 1933, she began creating beautiful and original illuminated manuscripts (gouache on paper), perhaps the most important works of the last phase of her life. The "Callimaque" manuscript (c. 1939, the text being a French translation of a hymn by Hellenistic poet Callimachus) is widely regarded as her masterpiece. In 1936, she participated in the exhibition Cubism and Abstract Art in New York and went on to have solo exhibitions in Prague and in Paris. She was a book illustrator for the publishing company Flammarion in Paris from 1936 until her death in the Paris suburb of Fontenay-aux-Roses.