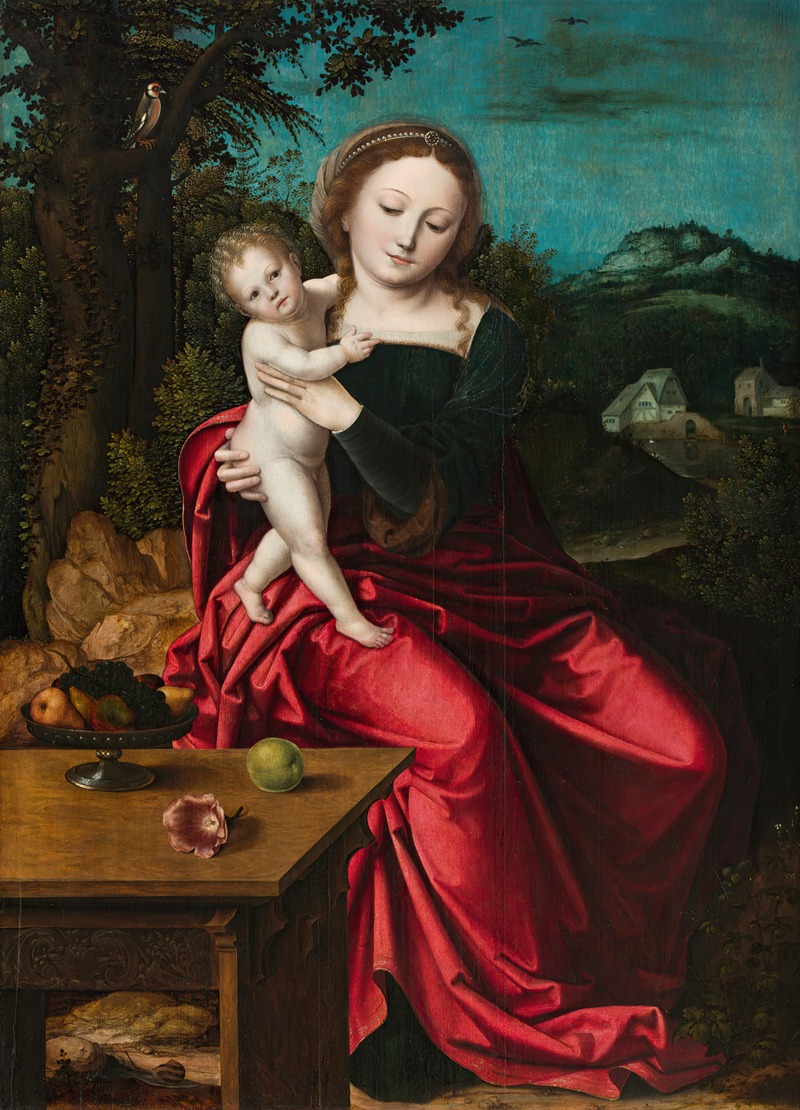 The Master with the Parrot or Master of the Parrot is the notname given to a group of Flemish painters who likely worked in a workshop in Antwerp in the first half of the 16th century. They produced devotional pictures for the local bourgeoisie in a style reminiscent of contemporary Flemish painters working in an Italianate style.
The scholar of Flemish painting Max Friedländer was the first to group a set of 15 homogenous works and attribute them to an unknown artist whom he gave the notname 'Der Meister mit dem Papagei' ('Master with the Parrot') in an article, which appeared in 1948-49. Friedlander gave the name because the common factor of the works he gave to the painter was their depiction of the Virgin with the Christ child often together with an idiosyncratic, exotic bird.
Gradually more works were assigned to this master until there were about 100 works. Later research led to a new hypothesis about the attribution of the body of work: rather than a single individual painter, it is now surmised that because of the differences in style the works were the product of a workshop with several artists.
There is no certainty about the exact period during which the Master with the Parrot was active. It must have been in the first half of the 16th century and probably during the 1520s and 1530s. It is generally believed that the workshop was based in Antwerp but it is possible it was in fact located in Bruges.