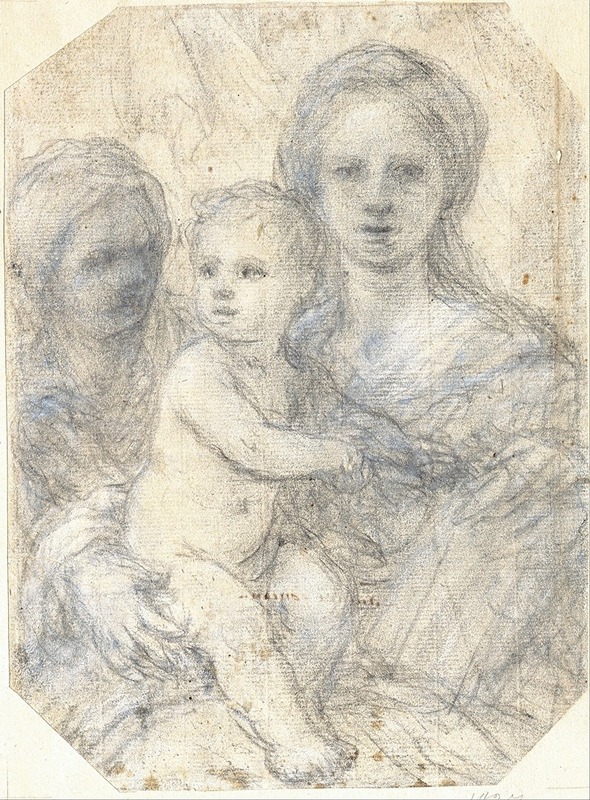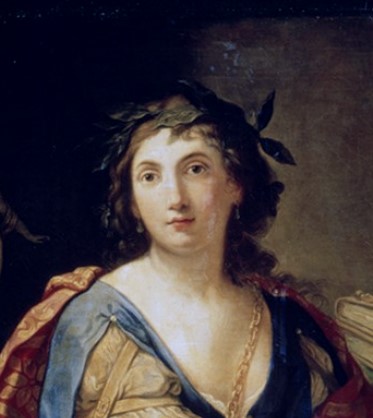 Elisabetta Sirani was an Italian Baroque painter and printmaker who died in unexplained circumstances at the age of 27. She was a pioneering female artist in early modern Bologna, who established an academy for other women artists.
Elisabetta Sirani was born in Bologna on 8 January 1638, the first of four children of Margherita and Giovanni Andrea Sirani. Sirani was born into an artistic family and was first trained in her father's studio. Her father was a painter of the School of Bologna and was a pupil of Guido Reni and an art merchant. Her biography is included in Carlo Cesare Malvasia's two-volume Felsina pittrice: vite de'pittori bolognesi, or Lives of the Bolognese Painters, first published in 1678. Malvasia was personally acquainted with the Sirani family and actually took credit for recognizing Elisabetta's talent and persuading her father to train her as an artist, although this was likely self-aggrandizing. There is evidence that Sirani's father was not inclined, at first, to teach his daughter the way of Bolognese painting. She picked up his technique nonetheless and became one of the most renowned painters in Bologna, as a cult grew around her as the female reincarnation for Guido Reni. According to some scholars, she overshadowed both her father and two sisters, who were also painters. Throughout his biography of Sirani, Malvasia praises the originality of her compositions, her style of drawing, her fast manner of working and her professionalism, contrasting her with Lavinia Fontana, an earlier Bolognese woman painter whom he describes as timid.
When, by 1654, Giovanni Andrea Sirani became incapacitated by gout Elisabetta began running her family's workshop. Elisabetta Sirani was at this point the family's primary breadwinner. Between her students' fees and portrait commissions, she was able to support the family. Her studio was highly successful, partially due to the progressive atmosphere of Bologna, where women artists were accepted and celebrated.
Elisabetta Sirani died suddenly in August 1665, in Bologna. Her death was considered suspicious and a maidservant, Lucia Tolomelli, was charged with poisoning the artist and put on trial. It was thought suspicious because Tolomelli had requested to end her service to the family only days before Sirani's death. Giovanni Andrea Sirani withdrew the charges soon after the trial. Laura Ragg comments that Sirani died at "an age regarded as young indeed for death, but hopelessly late for marriage." Malvasia attributed her death to love-sickness because Sirani never married. Her actual cause of death was most likely the onset of peritonitis after a ruptured peptic ulcer. This may have been the result of the intense stress she was submitted to after she was charged with providing for her entire household.
Elisabetta Sirani received her professional training from her father, Giovanni Andrea Sirani. Giovanni Andrea was amongst the favorite pupils of Guido Reni, one of the pronounced artists of Bologna. Elisabetta's father did not produce many works during his lifetime, instead, he took over Reni's job as a teacher, and became the master in the first life school held in the House of Ettore Ghislieri. However, Giovanni Andrea was repelled to take her in as pupil originally, due to his concern for her talent eclipsing his.
To prepare for her career, Elisabetta Sirani received an education in popular subjects alongside her professional training. She was taught the outlines of Bible History, stories of Greece and Rome, a smattering of Heathen mythology, and legends of saints. Elisabetta was also knowledgeable in music, one of the reasons being her brother-in-law was a musician. Although music was considered "the most detrimental to the modesty fitting to the sex, distracting them from their proper activity and occupation", her reputation was never hurt by her interests in music.
Elisabetta Sirani drew from a number of painters including Annibale Carracci, Lorenzo Pasinelli, Desubleo, Simone Cantarini, and Cignani. Malvasia, who considered Sirani his creature, presented her as the epitome of Bolognese genius in his Felsina Pittrice.
Not only was Elisabetta Sirani the successor of her father's workshop, she was also a great teacher of many, especially contributing to women artists' development during the Renaissance period. She trained a number of men and women artists, including her younger sisters Barbara and Anna Maria and at least twelve other young women at the school she set up. This became the first school of painting for women outside a convent in Europe, and made sure that it was inclusive to women, regardless of if they were daughters of painters or would otherwise have lessons made available.
Some of her pupils included Veronica Fontana, later known throughout Italy as a first-rate wood-engraver; Caterina Pepoli and Maria Elena Panzacchi, who also had an art career in Bologna. Camelia Lanteri and Lucretia Forni, who specialized in large-scale religious paintings. Veronica Franchi, whose predilection was for mythological subjects. Lucrezia Scarfaglia was another pupil. Lastly, there was Ginevra Cantofoli, represented during her career as Sirani's enemy and rival.
Sirani received her first commission in her teens, a Baptism of Christ, a companion piece to an earlier done painting by her father at the Campo Santo of Bologna.