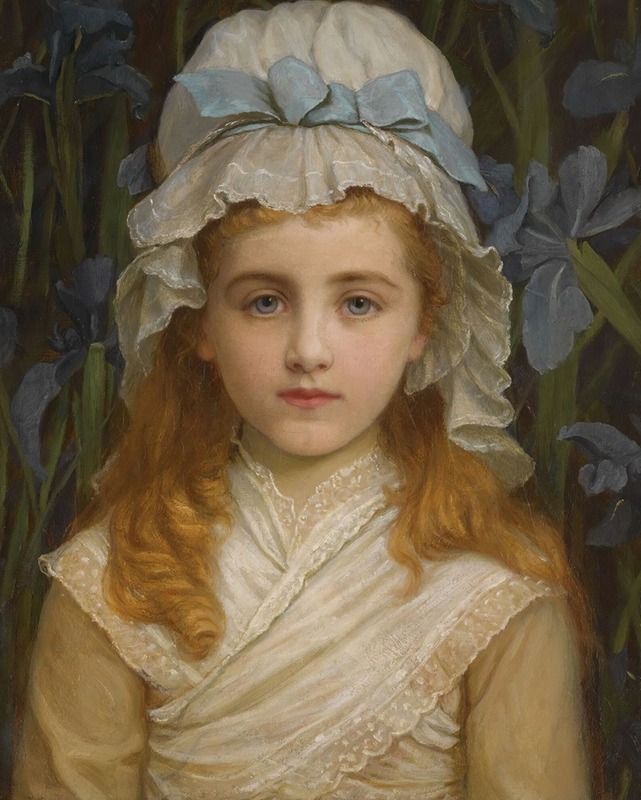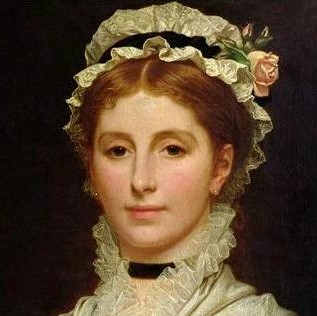 Catherine Elizabeth Macready Perugini was an English painter of the Victorian era and the daughter of Catherine Dickens and Charles Dickens.
Born Catherine Dickens and nicknamed Kate or Katey, she was Charles Dickens' youngest surviving daughter, and according to her siblings her father's favourite child. Dickens reportedly named her after his friend, the actor William Macready. As a girl, she also bore the nickname "Lucifer Box" for her hot temper.
She travelled widely with her family as a child, and performed in her father's elaborate amateur theatrical productions – including the 1857 performance of Wilkie Collins's The Frozen Deep before Queen Victoria. In 1858, her parents separated and the children remained with their father. The reason for the separation remains unclear, though rumours have focused on the close relationship between Charles Dickens and Ellen Ternan, an actress many years his junior, and/or Georgina Hogarth.
Her first husband was the artist and author Charles Allston Collins, younger brother of Wilkie Collins; they were married on 17 July 1860. Perugini reportedly had an affair with Valentine Prinsep during her marriage to Collins. After his death from cancer in 1873, Kate married another artist, Charles Edward Perugini. The couple married in secret in 1873, then had an official ceremony in 1874. She and Perugini had one child, Leonard Ralph Dickens Perugini. He died on 24 July 1876, at the age of seven months. The Peruginis were active in artistic society, and maintained friendships with J. M. Barrie and George Bernard Shaw amongst other celebrities of their era. Like her first husband, she pursued literary endeavours along with her painting.
Kate was the primary source of information used by biographer Gladys Storey for her book Dickens and Daughter, which revealed Dickens's affair with the actress Ellen Ternan. Supporters of Charles Dickens attacked the book as being unreliable, especially the passages about Ellen Ternan and the birth of a child. However, George Bernard Shaw wrote to The Times Literary Supplement to say that Kate had told him everything in the book forty years before.
Charles Perugini died in 1918 and was buried alongside his baby son. Kate survived her husband by ten years, dying at the age of 89. One of the causes of death listed on her death certificate was "exhaustion."