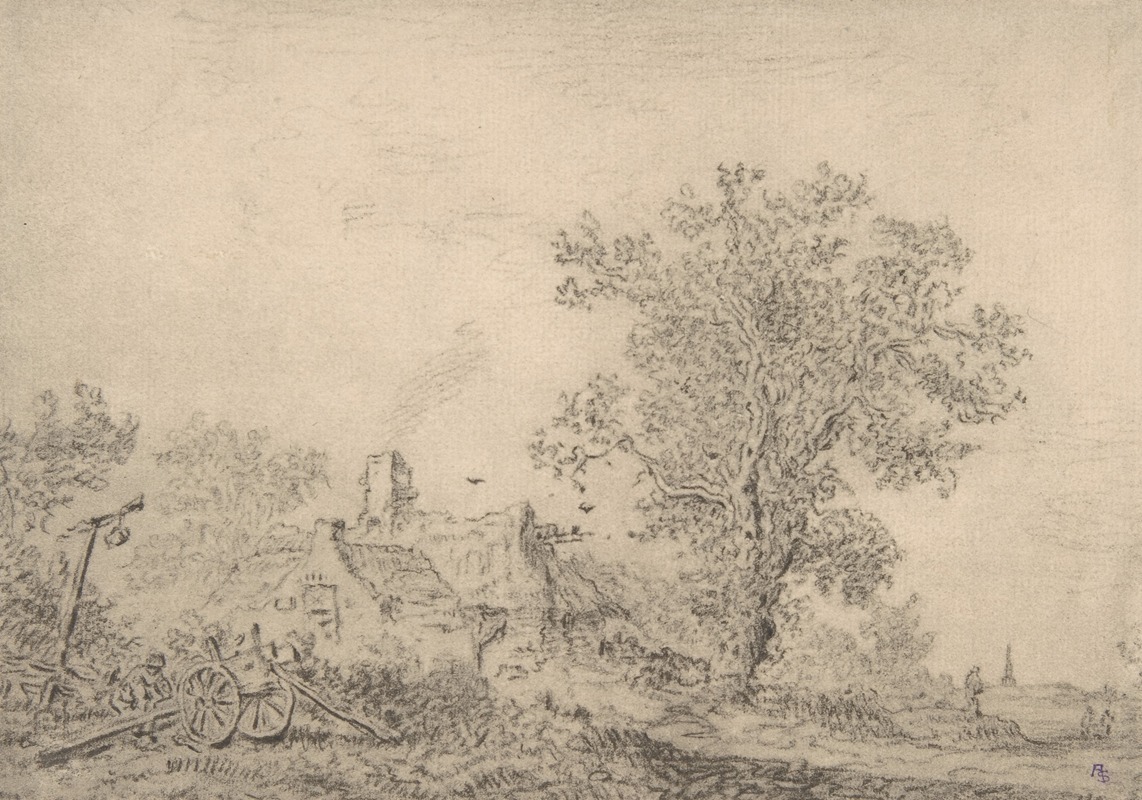 Pieter de Molijn was a Dutch Golden Age painter and engraver born in England.
He was baptized in the Dutch Reformed Austin Friars church in London. Little is known of his early training, but he probably traveled to Italy and in 1616 he became a member of the Haarlem Guild of St. Luke. He was a contemporary of Jacob Pinas. He married Geertuyt Huygen de Bie. During the years 1616–27 he lived in Delft where he remarried after his first wife died. In the marriage notice, his wife Geertruyt de Roovere is from Amsterdam and he is from Delft.
De Molijn was possibly a student of Esaias van de Velde. He taught several students, including Gerard ter Borch the Elder & his son, Jan Coelenbier, Allart van Everdingen, Christian de Hulst, Anthony Molijn, Jan Nose and Jan Wils. De Molijn was known for his landscapes, but he also made genre pieces, marine scenes, portraits, and architectural pieces. This type of oeuvre is typical for the Italian-bound artists of his day, who paid their way as a jack-of-all-trades.