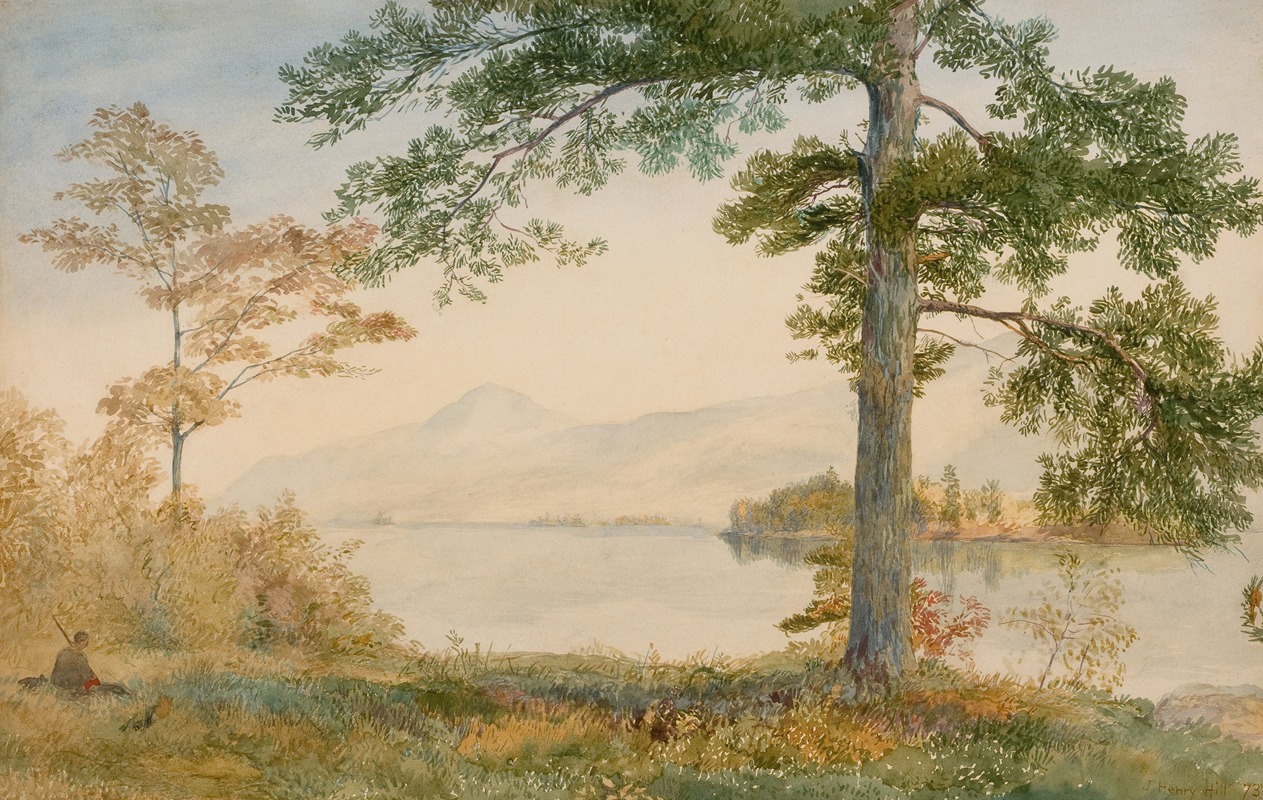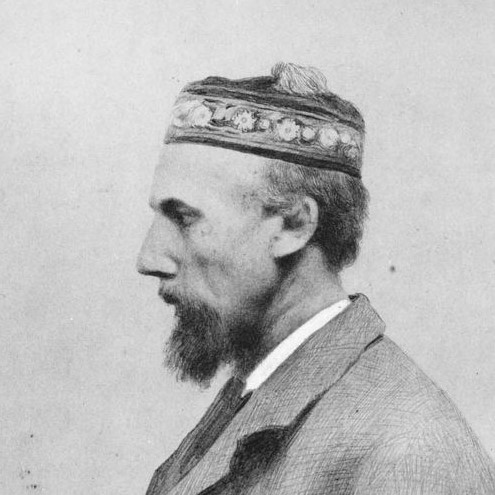 About the Artist
John Henry Hill was a distinguished landscape painter and engraver of the American Pre-Raphaelite tradition. From a family of artists, he studied with his father, John William Hill (1812-1879), as a watercolorist. The elder Hill, himself the son of the English engraver John Hill, was among the founders of the American Watercolor Society.
A lifelong resident of West Nyack, New York, John Henry Hill was influenced by John Ruskin and David Johnson in their realistic examinations of nature. Using a brushwork technique that called for small and drier brushstrokes, he created the differing textures of trees, water and rocks in nature. John Henry painted primarily in the geography and timeframe defined by the White Mountain and Hudson River Schools. Typical subject matter included lakes and mountains in New Hampshire and New York, although Hill painted on both coasts. He was a major still life artist of the 1860s. William Trost Richards, John La Farge and Samuel Colman were friends and contemporaries.
John Henry Hill is recognized as Co-founder of the Society for the Advancement of Truth in Art. He was the author and illustrator of An Artist's Memorial, with etchings after his father's paintings (1888), and of Sketches from Nature.
Hill exhibited in New York City and Philadelphia in the late 1850s. He exhibited at the Boston Art Club in 1882 and 1891.
More Artwork by John Henry Hill