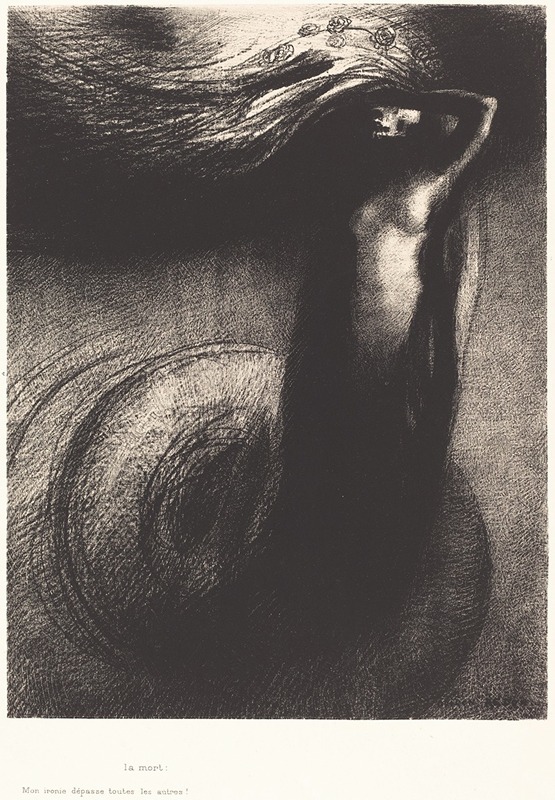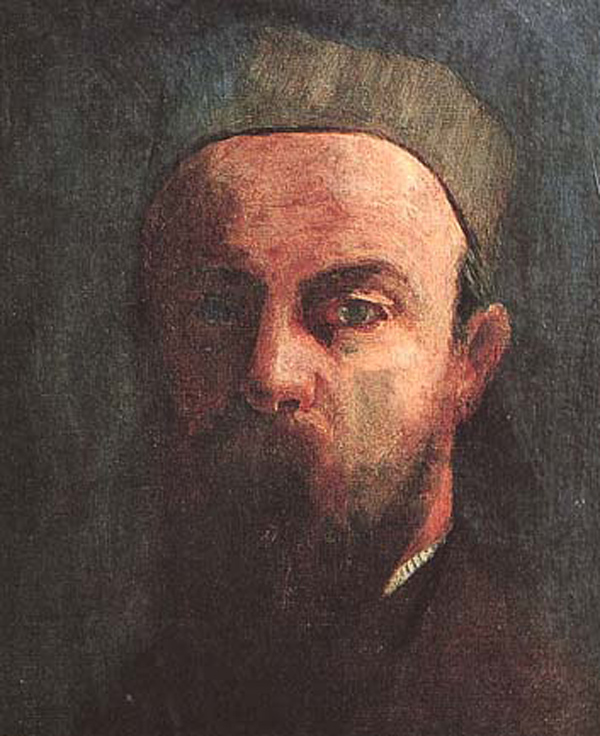 Odilon Redon was a French symbolist painter, printmaker, draughtsman and pastellist.
Early in his career, both before and after fighting in the Franco-Prussian War, he worked almost exclusively in charcoal and lithography, works referred to as noirs. He started gaining recognition after his drawings were mentioned in the 1884 novel À rebours by Joris-Karl Huysmans. During the 1890s he began working in pastel and oils, which quickly became his favourite medium, abandoning his previous style of noirs completely after 1900. He also developed a keen interest in Hindu and Buddhist religion and culture, which increasingly showed in his work.
He is perhaps best known today for the "dreamlike" paintings created in the first decade of the 20th century, which were heavily inspired by Japanese art and which, while continuing to take inspiration from nature, heavily flirted with abstraction. His work is considered a precursor to both Dadaism and Surrealism.
Odilon Redon was born in Bordeaux, Aquitaine, to a prosperous family. Redon's father made his fortune in the slave trade in Louisiana in the 1830s. Redon was conceived in New Orleans and the couple made the transatlantic journey back to France while his mother Marie Guérin, a French Creole woman, was pregnant. The young Bertrand Redon acquired the nickname "Odilon" from his mother's first name, Odile. Redon started drawing as a child; at the age of ten, he was awarded a drawing prize at school. He began the formal study of drawing at fifteen but, at his father's insistence, he changed to architecture. Failure to pass the entrance exams at Paris' École des Beaux-Arts ended any plans for a career as an architect, although he briefly studied painting there under Jean-Léon Gérôme in 1864. (His younger brother Gaston Redon would become a noted architect.)
Back in his native Bordeaux, he took up sculpting, and Rodolphe Bresdin instructed him in etching and lithography. His artistic career was interrupted in 1870 when he was drafted to serve in the army in the Franco-Prussian War until its end in 1871.
At the end of the war, he moved to Paris and resumed working almost exclusively in charcoal and lithography. He called his visionary works, conceived in shades of black, his noirs. It was not until 1878 that his work gained any recognition with Guardian Spirit of the Waters; he published his first album of lithographs, titled Dans le Rêve, in 1879. Still, Redon remained relatively unknown until the appearance in 1884 of a cult novel by Joris-Karl Huysmans titled À rebours (Against Nature). The story featured a decadent aristocrat who collected Redon's drawings.
In the 1890s pastel and oils became his favored media; he produced no more noirs after 1900. In 1899, he exhibited with the Nabis at Durand-Ruel's.
Redon had a keen interest in Hindu and Buddhist religion and culture. The figure of the Buddha increasingly showed in his work. Influences of Japonism blended into his art, such as the painting The Death of the Buddha around 1899, The Buddha in 1906, Jacob and the Angel in 1905, and Vase with Japanese warrior in 1905, amongst many others.
Baron Robert de Domecy (1867–1946) commissioned the artist in 1899 to create 17 decorative panels for the dining room of the Château de Domecy-sur-le-Vault near Sermizelles in Burgundy. Redon had created large decorative works for private residences in the past, but his compositions for the château de Domecy in 1900–1901 were his most radical compositions to that point and mark the transition from ornamental to abstract painting. The landscape details do not show a specific place or space. Only details of trees, twigs with leaves, and budding flowers in an endless horizon can be seen. The colours used are mostly yellow, grey, brown and light blue. The influence of the Japanese painting style found on folding screens byōbu is discernible in his choice of colours and the rectangular proportions of most of the up to 2.5 metres high panels. Fifteen of them are located today in the Musée d'Orsay, acquisitioned in 1988.
Domecy also commissioned Redon to paint portraits of his wife and their daughter Jeanne, two of which are in the collections of the Musée d'Orsay and the Getty Museum in California. Most of the paintings remained in the Domecy family collection until the 1960s.
In 1903 Redon was awarded the Legion of Honor. His popularity increased when a catalogue of etchings and lithographs was published by André Mellerio in 1913; that same year, he was given the largest single representation at the groundbreaking U.S. International Exhibition of Modern Art (aka Armory Show), in New York City, Chicago and Boston.
Redon died on 6 July 1916.