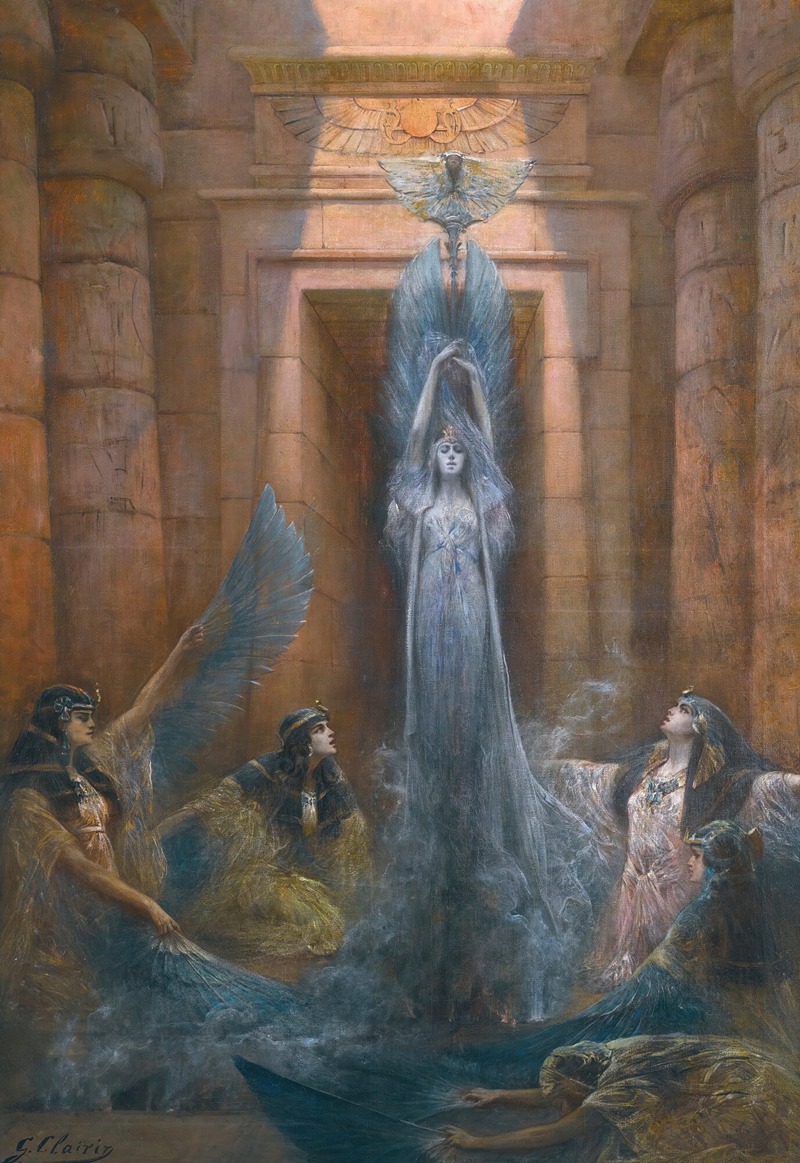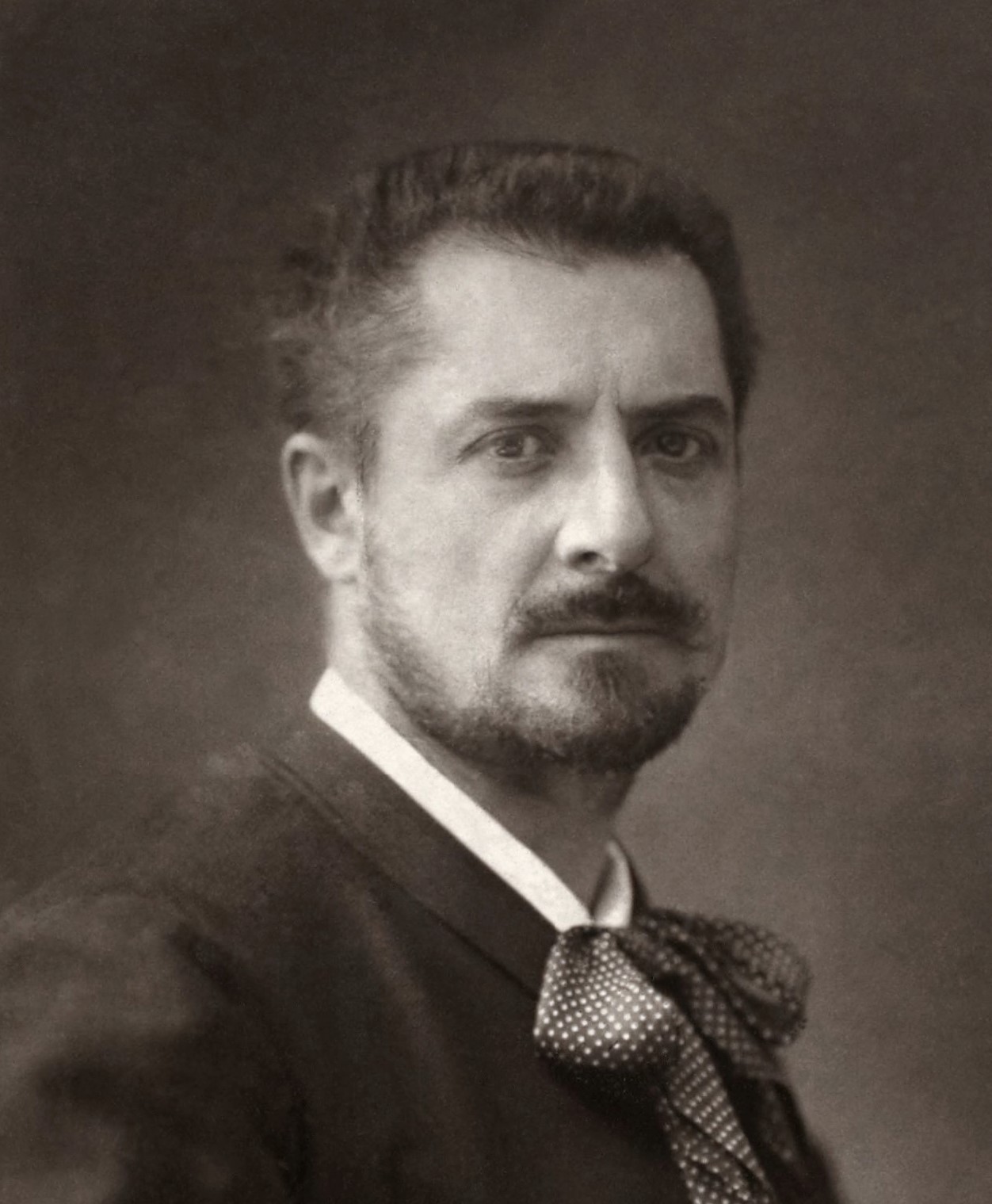 Georges Jules Victor Clairin was a French Orientalist painter and illustrator. He was influenced by Eastern imagery Moorish architecture, and visited North Africa many times, in particular Algeria, Morocco and Egypt. In Paris he led the life of a socialite, and befriended the glamorous actress Sarah Bernhardt , his friend for 50 years, and is today best known for his 'in costume' and informal intimate portraits of her.
Clairin was apprenticed in the workshops of Isidore Pils and François-Édouard Picot . In 1861 he entered the École des beaux-arts de Paris , and in 1866 first displayed his work. He traveled to Spain with Henri Regnault and to Italy with François Flameng and Jean-Léon Gérôme . He met the Catalan painter Marià Fortuny in Morocco and they visited Tétouan together. In 1895, he traveled to Egypt with the composer Camille Saint-Saëns .
He is best known for his portraits of Sarah Bernhardt , with whom he had a long friendship and whom he depicted in costume for a number of her roles, including as the queen in Ruy Blas (1879), Mélisande in La Princesse Lointaine (1895 and 1899), Cleopatra (1900), Theodora (1902) and Saint Teresa of Ávila; he also showed her in less formal poses. Clairin painted many ceilings, among them the foyers of the Opéra Garnier (1874) and the Le Trident, the theater of Cherbourg.
He was the uncle of the painter Pierre-Eugène Clairin.