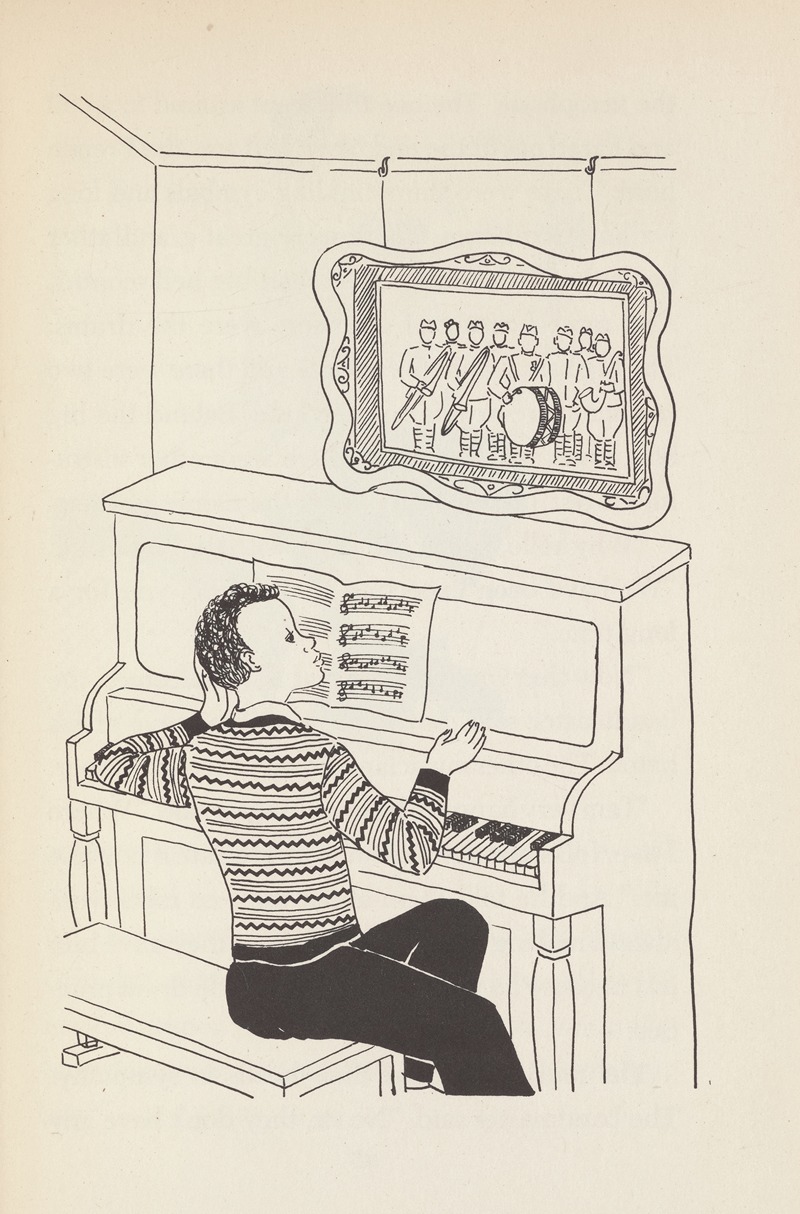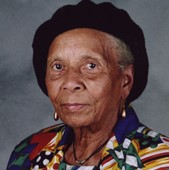 About the Artist
Margaret Taylor-Burroughs, also known as Margaret Taylor Goss, Margaret Taylor Goss Burroughs or Margaret T G Burroughs, was an American visual artist, writer, poet, educator, and arts organizer. She co-founded the Ebony Museum of Chicago, now the DuSable Museum of African American History. An active member of the African-American community, she also helped to establish the South Side Community Art Center, whose opening on May 1, 1941 was dedicated by the first lady of the United States Eleanor Roosevelt. There, at the age of 23, Burroughs served as the youngest member of its board of directors. A long-time educator, she spent most of her career at DuSable High School. Taylor-Burroughs was a prolific writer, with her efforts directed toward the exploration of the black experience and toward children, especially to their appreciation of their cultural identity and to their introduction and growing awareness of art. She is also credited with the founding of Chicago's Lake Meadows Art Fair in the early 1950s.
Burroughs was born Victoria Margaret Taylor in St. Rose, Louisiana, where her father worked as a farmer and laborer at a railroad warehouse and her mother as a domestic. She was raised there as a Catholic.
The family moved to Chicago in 1920, when she was five years old. There she attended Englewood High School along with Gwendolyn Brooks, who in 1985-1986 served as consultant in poetry to the Library of Congress (now United States Poet Laureate). As classmates, the two joined the NAACP Youth Council. Burroughs earned her teacher's certificates from Chicago Teachers College in 1937. She helped found the South Side Community Arts Center in 1939 to serve as a social center, gallery, and studio to showcase African American artists. In 1946, Taylor-Burroughs earned a Bachelor of Arts degree in art education from the School of the Art Institute of Chicago where she also earned her Master of Arts degree in art education, in 1948. Taylor-Burroughs married the artist Bernard Goss (1913–1966), in 1939, and they divorced in 1947. In 1949, she married Charles Gordon Burroughs and they remained married for 45 years until his death in 1994.
Taylor-Burroughs taught at DuSable High School on Chicago's south side from 1946 to 1969, and from 1969 to 1979 was a professor of humanities at Kennedy-King College, a community college in Chicago. She also taught African American art and culture at Elmhurst College in 1968. She was named Chicago park district commissioner by Harold Washington in 1985, a position she held until 2010.
The first home of the DuSable Museum of African American History was located in this house, built for Chicago contractor John W. Griffiths in 1892 and purchased by Charles and Margaret Burroughs in 1959, who opened part of their home for the public museum
Margaret and her husband Charles co-founded what is now the DuSable Museum of African American History in Chicago in 1961. The institution was originally known as the Ebony Museum of Negro History and Art and made its debut in the living room of their house at 3806 S. Michigan Avenue in the Bronzeville neighborhood on Chicago's south side, and Taylor-Burroughs served as its first Executive Director. She was proud of the institution's grass-roots beginnings: "We're the only one that grew out of the indigenous Black community. We weren't started by anybody downtown; we were started by ordinary folks." Burroughs served as executive director until she retired in 1985 and was then named director emeritus, remaining active in the museum's operations and fundraising efforts.
The museum moved to its current location at 740 E. 56th Place in Washington Park in 1973, and today is the oldest museum of black culture in the United States. Both the current museum building, and the Burroughs' S. Michigan Avenue home are now listed on the National Register of Historic Places, and the house is a designated Chicago landmark.
Burroughs died on November 21, 2010.
More Illustrations in Book: Jasper, the Drummin' Boy (View all 8)