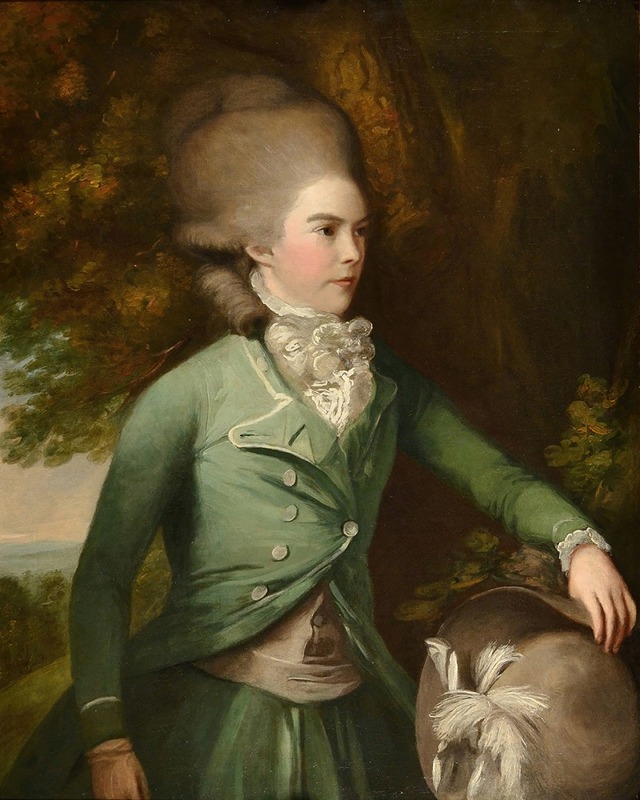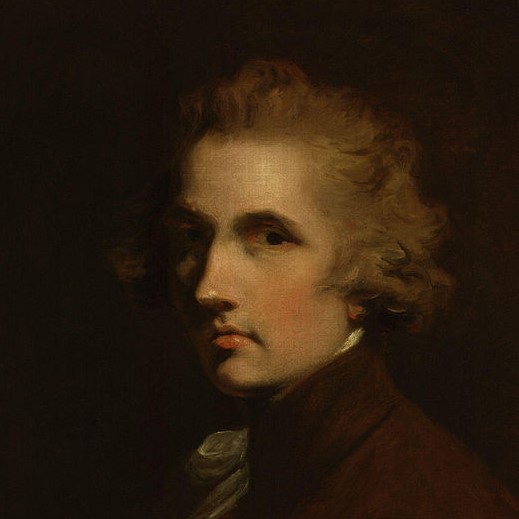 Daniel Gardner was a British painter, best known for his work as a portraitist. He established a fashionable studio in Bond Street in London, specializing in small scale portraits in pastel, crayons or gouache, often borrowing Reynolds' poses.
By some critics Gardner is regarded as a notable artist who, however, was not an accurate draughtsman if it came to figure work especially to facial construction in some of his pastels. For others, on the other hand, it is this special looseness or facile elegance which represents the uniqueness of Gardner's style, and in which they see an anticipation of impressionism.
Daniel Gardner was a Westmorland man, born in Redman's Yard, Stricklandgate, Kirkby-Kendal in 1750. His father is said to have been a master baker, his mother was a Miss Redman, sister of Mr. Alderman Redman of Kendal, an upholsterer, with whom George Romney's father John Romney, a cabinet maker, was connected in business. The members of the families of the two future portraitists, the Gardner's and the Romney's, knew each other well and it is said that one of the first portraits George Romney painted when he was still under twelve years old was the one of Daniel Gardner's mother. Mrs. Gardner, interested in art and impressed by the work of the young boy, used all her influence to encourage George Romney to persevere, eventually interceding with his father to let painting be Romney's sole pursuit and profession. It was in the house of the Gardner's that George Romney first met Daniel Gardner who later became his pupil.
Daniel Gardner married his wife, whose first name was either Ann or Nancy, Haward on 8 October 1776. She was the sister of the engraver Francis Haward (born 1759). Gardner and his wife had two sons. However, only the elder son George (born 1778) survived. Gardner's wife died shortly after the birth of the second son in 1781. He never fully recovered from this tragic incident.
After the early death of his wife, Daniel Gardner sent his son George to Kendal, where he was brought up by the Pennington family with whom Daniel Gardner had formed a close relationship. William Pennington of Dowker & Richardson, Attorneys, also looked after Gardner's business affairs in Kendal. Evidence of this friendship is a double portrait that Daniel Gardner painted around 1780 showing William Pennington and himself. George Gardner became a barrister and a burgess of Kendal. He later married Harriet Anne Cumming. They had a son called George Harrison Gardner who was born in July 1814 and baptised in April of the following year by the Rev. Robert Blair, the Rector of Barton St. Andrews, Norwich, whose portrait Daniel Gardner painted.
According to The Gentleman's Magazine, Daniel Gardner died on 8 July 1805 from liver failure at 3, Beak Street, Golden Square, London.