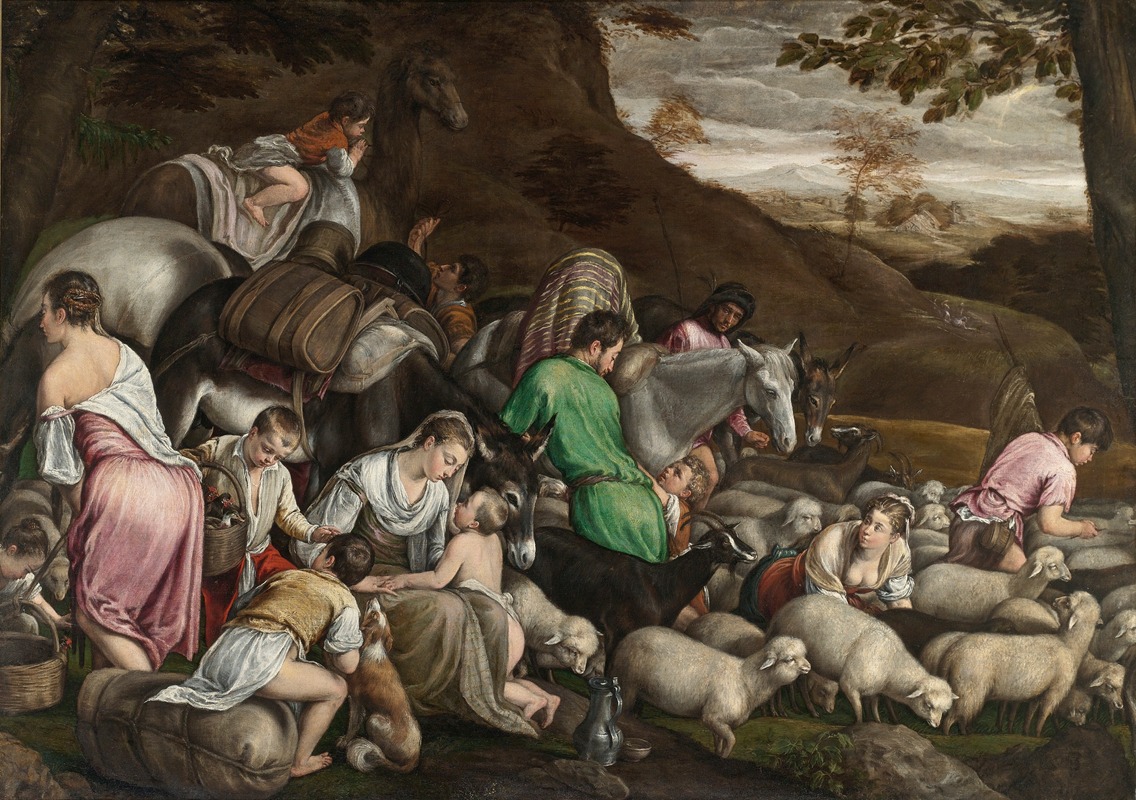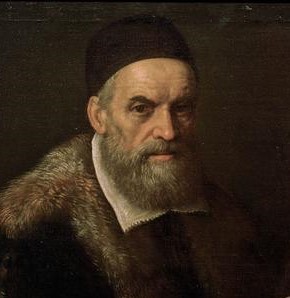 Jacopo Bassano, known also as Jacopo dal Ponte, was an Venetian painter who was born and died in Bassano del Grappa near Venice, and took the village as his surname. Trained in the workshop of his father, Francesco the Elder, and studying under Bonifazio Veronese in Venice, he painted mostly religious paintings including landscape and genre scenes. He often treated biblical themes in the manner of rural genre scenes, portraying people who look like local peasants and depicting animals with real interest. Bassano's pictures were very popular in Venice because of their depiction of animals and nocturnal scenes. His four sons: Francesco Bassano the Younger, Giovanni Battista da Ponte, Leandro Bassano, and Girolamo da Ponte, also became artists and followed him closely in style and subject matter.
He was born around 1510 in the town of Bassano del Grappa, located about 65 km from the city of Venice. His father, Francesco il Vecchio, was a locally successful painter who had established a family workshop that primarily produced religious works in the local style. During his early youth Bassano was an apprentice in his father's workshop. He eventually made his way to Venice in the 1530s, during which he studied under Bonifazio de Pitati (also known as Bonifazio Veronese) and was exposed to such famous artists as Titian and il Pordenone. After his father's death in 1539 he returned to Bassano del Grappa and permanently set up residence there, even taking a local woman, Elisabetta Merzari, as his wife in 1546. He took over the management of his family workshop, which would eventually come to include his four sons, Leandro Bassano, Francesco Bassano the Younger, Giovanni Battista da Ponte, and Girolamo da Ponte. After his death in 1592, his sons continued to produce numerous works in his style, making it difficult for later art historians to establish which pieces were created by Jacopo himself and which works were created at the hands of his progeny.
Jacopo Bassano was considered unique amongst his fellow Renaissance artists by his ability to incorporate diverse artistic influences (including Dürer, Parmigianino, Tintoretto, and Raphael) into his work despite his reluctance to leave the comfort of his home town. He is believed to have learned about their art by seeing their prints, of which he was most likely an avid collector.