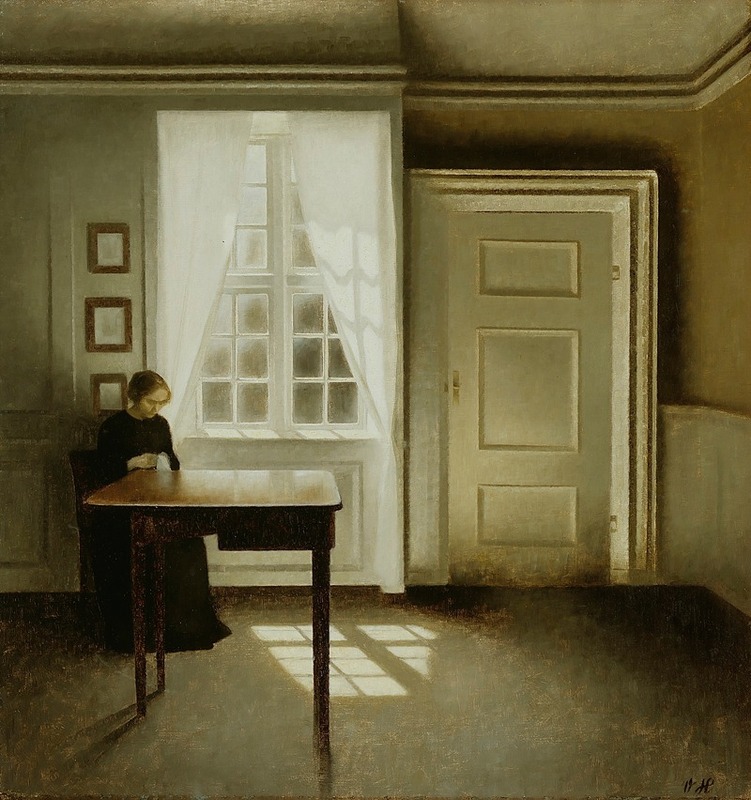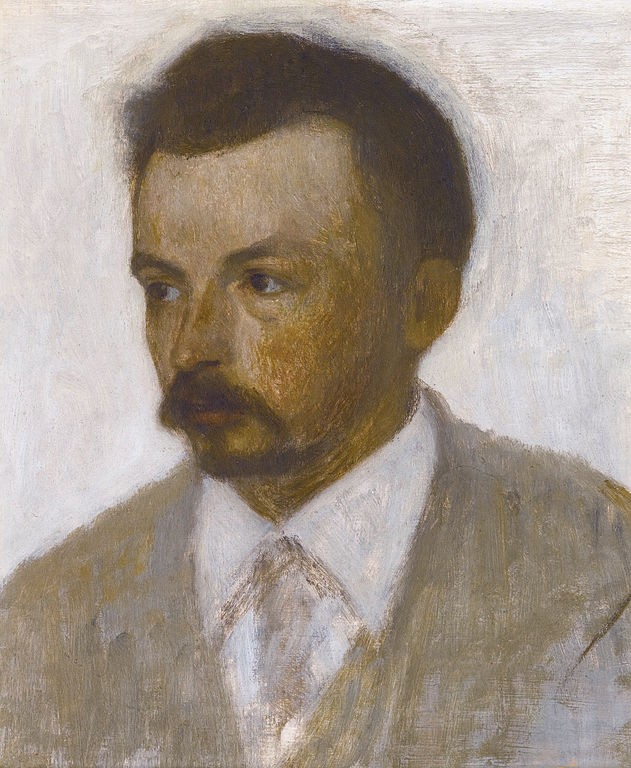 About the Artist
Vilhelm Hammershøi, often written in English Vilhelm Hammershoi, was a Danish painter. He is known for his poetic, subdued portraits and interiors.
Vilhelm Hammershøi was born in 1864 in Copenhagen, Denmark. The son of a well-to-do merchant, Christian Hammershøi, and his wife, Frederikke (née Rentzmann), Hammershøi studied drawing from the age of eight with Niels Christian Kierkegaard and Holger Grønvold, as well as painting with Vilhelm Kyhn, before embarking on studies with Frederik Vermehren and others at the Royal Danish Academy of Fine Arts. From 1883 to 1885, he studied with Peder Severin Krøyer at the Independent Study Schools, then debuted in the Charlottenborg Spring Exhibition in 1885 with Portrait of a Young Girl. Hammershøi married Ida Ilsted in 1891.
Hammershøi's paintings are best described as muted in tone. He refrained from employing bright colours (except in his very early academic works), opting always for a limited palette consisting of greys, as well as desaturated yellows, greens, and other dark hues. His tableaux of figures turned away from the viewer project an air of slight tension and mystery, while his exteriors of grand buildings in Copenhagen and in London (he painted two exteriors of the British Museum between 1905 and 1906) are devoid of people, a quality they share with his landscapes.