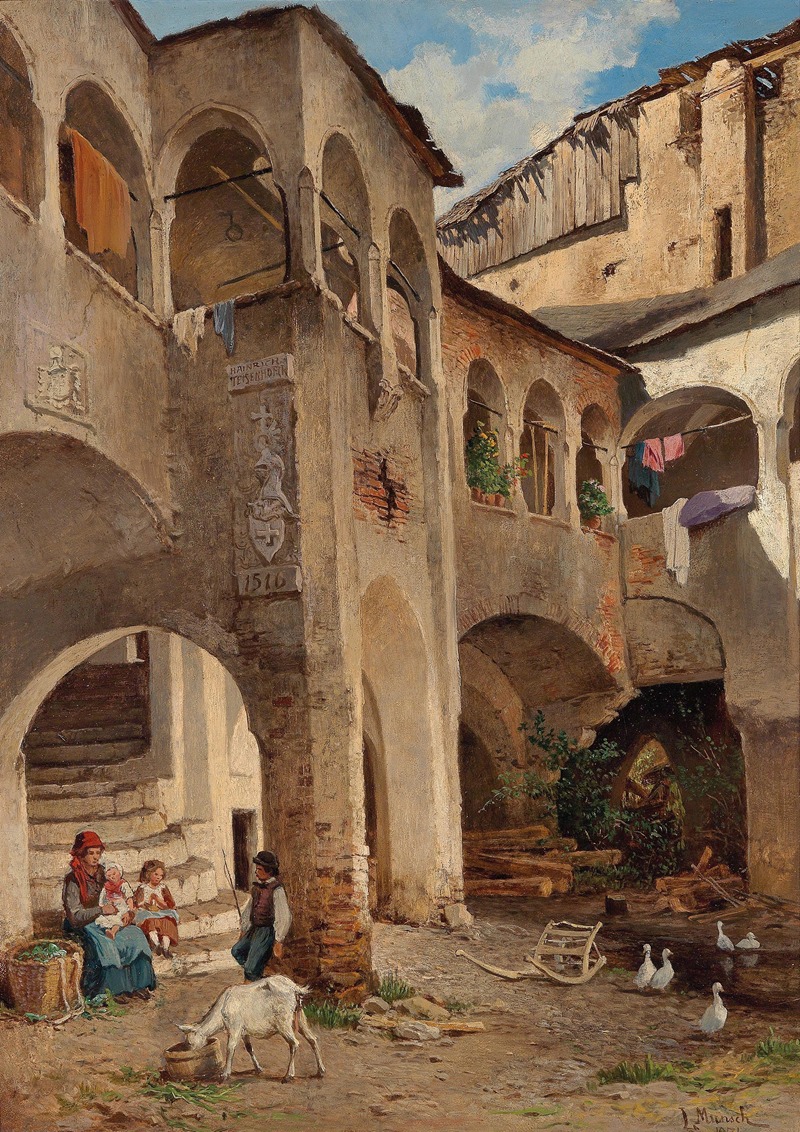 Leopold Munsch was an Austrian landscape painter.
Born the son of a hotelier, Munsch worked as a civil servant in the Ministry of Foreign Affairs from 1853 to 1867. In the 1840s Munsch was a private student of drawing with L. Lonnstein. From 1849 he showed his works at art exhibitions.
From 1863 to 1865 Munsch attended evening painting courses with Johann Nepomuk Geiger. He was influenced by the Viennese landscape painters Anton Hansc , Joseph Holzer and Remigius Adrianus Haanen .
Munsch mainly painted motifs from the mountain landscapes of South Tyrol and the Salzkammergut. In 1886 he created two large-format murals on behalf of the Vienna Natural History Museum .
Leopold Munsch left behind over 200 oil paintings and watercolors, over 2000 drawings and 30 sketchbooks, which were auctioned on December 10, 1888 at the auction house CJ Wawra.