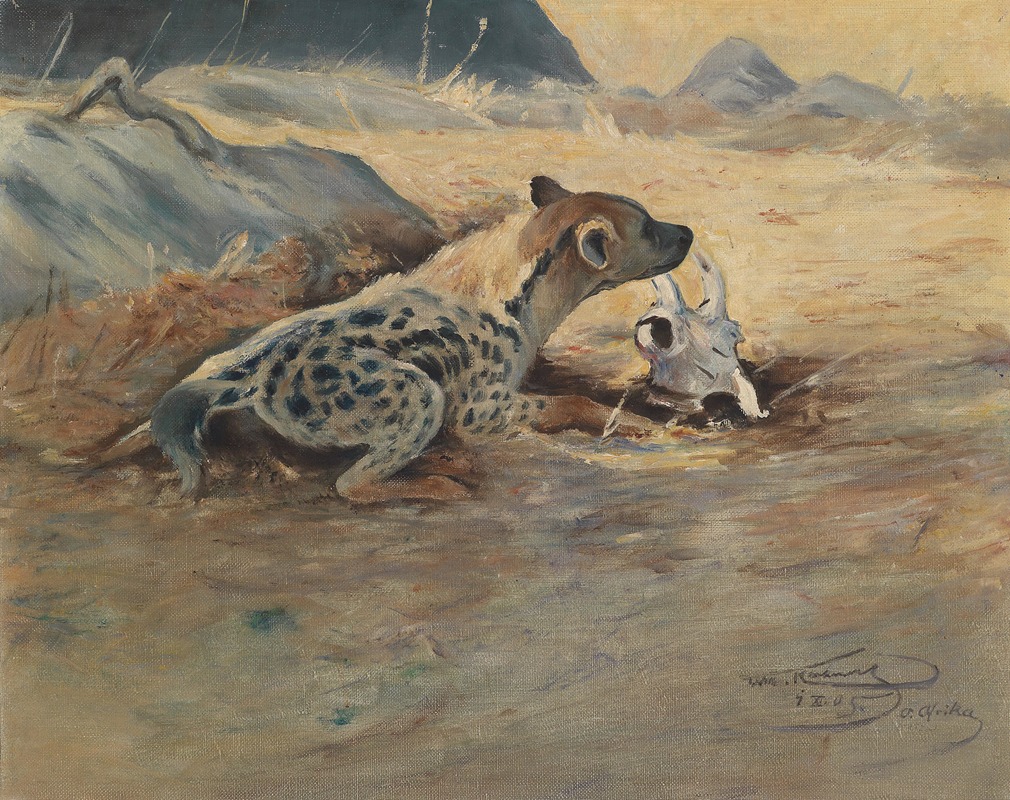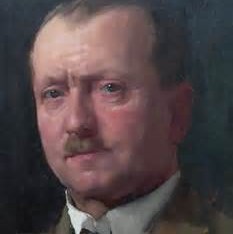 Friedrich Wilhelm Kuhnert was a German painter, author and illustrator, who specialized in animal images. After illustrating the books of Alfred Brehm, he travelled to German East Africa to observe animals in their habitat and produced numerous paintings that defined Africa for many Germans of the period.
Kuhnert was born in Oppeln in 1865. After the end of his technical-commercial apprenticeship at the age of 17, Kuhnert was a scholarship student at the Berlin University of the Arts from 1883 to 1887. From his home in Berlin, he embarked on travels to Scandinavia, Egypt, East Africa and India to make landscape and animal studies. His favorite motif was the African lion. In 1901 Kuhnert was the illustrator for zoologist Johann Wilhelm Haacke's book Animal Life on Earth. In 1903, he became one of the many artists selected to provide illustrations and design trading cards for the Cologne chocolate company, Stollwerck. He also provided some illustrations for the 1900 edition of Brehms Tierleben.
Contrary to the practice of his peers, Kuhnert distinguished himself by sketching tropical animals in the wild, not in zoos. He made pictures by sketching, etching, watercolor, and oil painting. Kuhnert is considered one of the most important German animal painters of his time. Kuhnert was a keen and skilled hunter himself; he returned to Africa year after year in the hunt for both game and subjects for his art.
In 1894, he married 18-year-old Emilie Caroline Wilhelmine Ottilie Alvine Herdikerhoff. They had a daughter, Emilie. The couple divorced in 1909 while Emilie was a student in Ceylon. Kuhnert married for the second time to Gerda Jankowski in 1913. In 1925, on his 60th birthday, she died. Kuhnert died on February 11, 1926 during a recovery stay in Flims, Switzerland. His grave is in the Südwestkirchhof Stahnsdorf in Berlin.