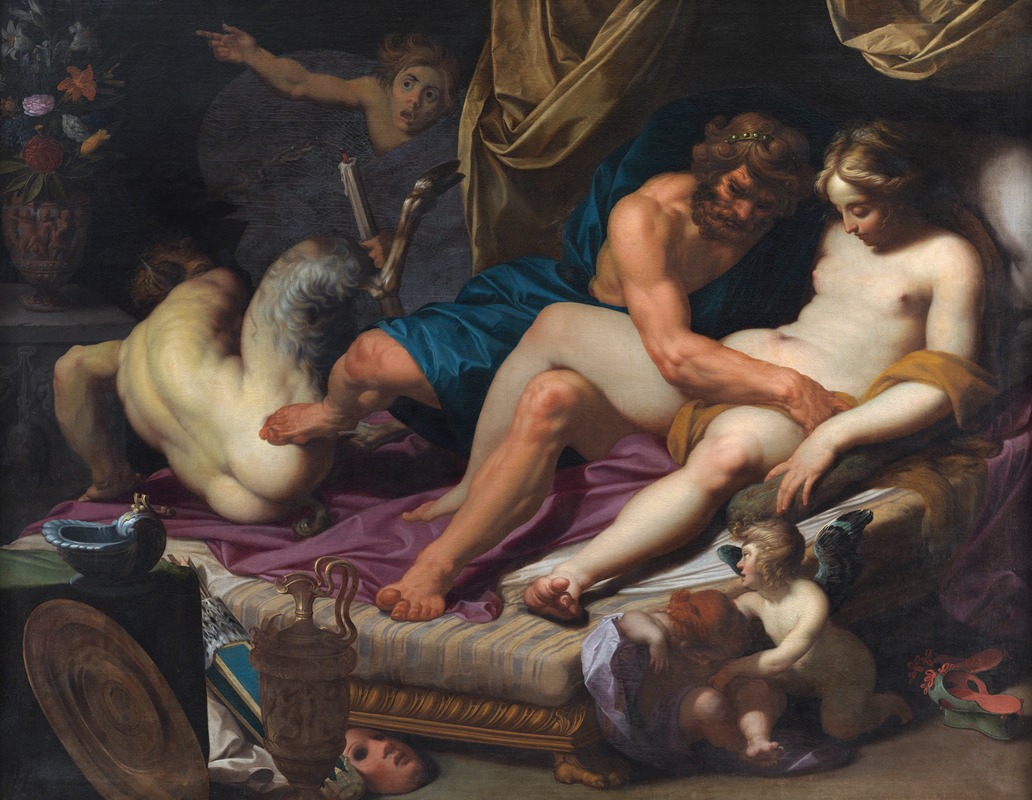 Abraham Janssens I, Abraham Janssen I or Abraham Janssens van Nuyssen was a Flemish painter, who is known principally for his large religious and mythological works, which show the influence of Caravaggio. He was the leading history painter in Flanders prior to the return of Rubens from Italy.
Abraham Janssens was born in Antwerp as the son of Jan Janssens and Roelofken van Huysen or Nuyssen. There is some uncertainty regarding his year of birth. He was previously thought to have been born in the year 1567, but it is now more generally assumed that his date of birth was 1575.
Janssens studied under Jan Snellinck and was registered as a pupil in the local Guild of Saint Luke in 1585. He travelled to Italy where he resided mainly in Rome between 1597 and 1602. After returning to his home country he became a master in the Antwerp Guild in the guild year 1601-1602.
In 1607 he became the dean of the Antwerp Guild of St Luke. This is also the time when he received his first major commissions, which initiated the most important period of his career. Until the return of Rubens to Antwerp in 1608, Janssens was considered perhaps the best history painter of his time. After Rubens became the dominant force for large altarpieces in the Antwerp market, Janssens had to find commissions for large monumental works from provincial patrons.