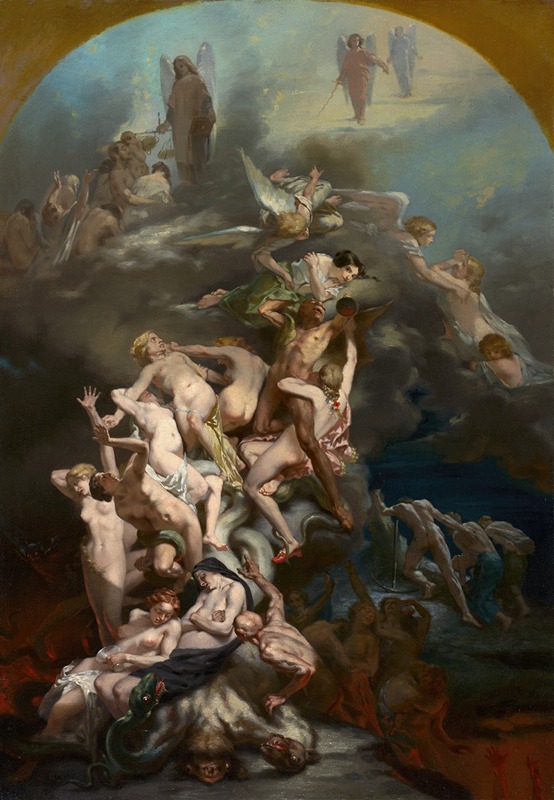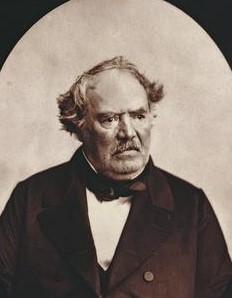 About the Artist
Nicolas François Octave Tassaert was a French painter of portraits and genre, religious, historical and allegorical paintings, as well as a lithographer and engraver. He was the grandson of the sculptor Jean-Pierre-Antoine Tassaert.
Octave's first artistic training came from his father Jean-Joseph-François Tassaert (1765-c. 1835) and his older brother Paul (?-1855), before he was apprenticed to the engraver Alexis-François Girard (1787–1870). Next he studied at the École des Beaux-Arts (1817–25) from 1817 through 1825, under Guillaume Guillon-Lethière, but never won the school's Prix de Rome. Winning popular but not critical success, his works showing poor people's lives were felt melodramatic by critics but acclaimed by the public.
His submission to the 1855 World Exhibition was well received by the critics, but Octave ceased to exhibit after the 1857 Salon, withdrawing more and more from the formal art world. Collectors of his works included Alfred Bruyas and Alexandre Dumas, fils, but in 1863 Octave stopped painting altogether and tried to become a poet (though none of his works are extant), selling all his remaining paintings to the dealer Père Martin. He declined into alcoholism, damaging his eyesight (he was treated at Montpellier in 1865, during which time he stayed with Bruyas) and finally committing suicide by inhaling coal gas in 1874.