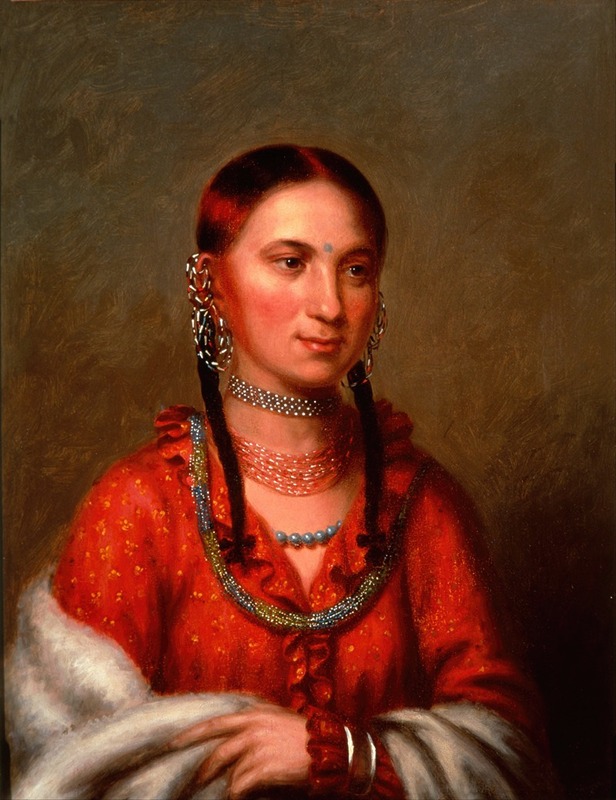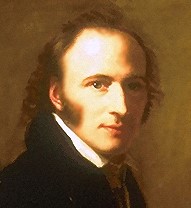 About the Artist
Charles Bird King was an American portrait artist, best known for his portrayals of significant Native American leaders and tribesmen. His style incorporated Dutch influences, which can be seen most prominently in his still-life and portrait paintings. Although King's artwork was appreciated by many, it has also been criticized for its inaccurate depictions of Native American culture.
Charles Bird King was born in Newport, Rhode Island, the only child of Deborah (nee Bird) and Zebulon King, an American Revolutionary veteran and captain. The family traveled west after the war, but when King was four years old, his father was killed and scalped by Native Americans near Marietta, Ohio. Because of this, Deborah King took her young son and moved back to her parents' home in Newport.
When King was fifteen, he went to New York to study under the portrait painter Edward Savage. At age twenty he moved to London to study under Benjamin West at the Royal Academy. After a seven-year stay in London, King returned to the U.S. due to the War of 1812. He lived and worked in the major cities of Philadelphia, Pennsylvania; Baltimore, Maryland; and Richmond, Virginia.
He eventually settled in Washington, DC, due to the economic appeal of the burgeoning capital city. Here King developed a solid reputation as a portraitist among politicians, and earned enough to maintain his own studio and gallery. King's economic success in the art world, particularly in the field of portraiture, was in part dependent on his ability to socialize with the wealthy celebrities, and relate to the well-educated politicians of the time: "His industry and simple habits enabled him to acquire a handsome competence, and his amiable and exemplary character won him many friends". These patrons included such prominent leaders as John Quincy Adams and John C. Calhoun. King's popularity and steady stream of work left him with little reason or need to leave Washington. In 1827 he was elected to the National Academy of Design as an Honorary Academician.
King never married. He lived in Washington until his death on March 18, 1862. He bequeathed his collection of paintings, books, and prints to the Redwood Library and Athenaeum.