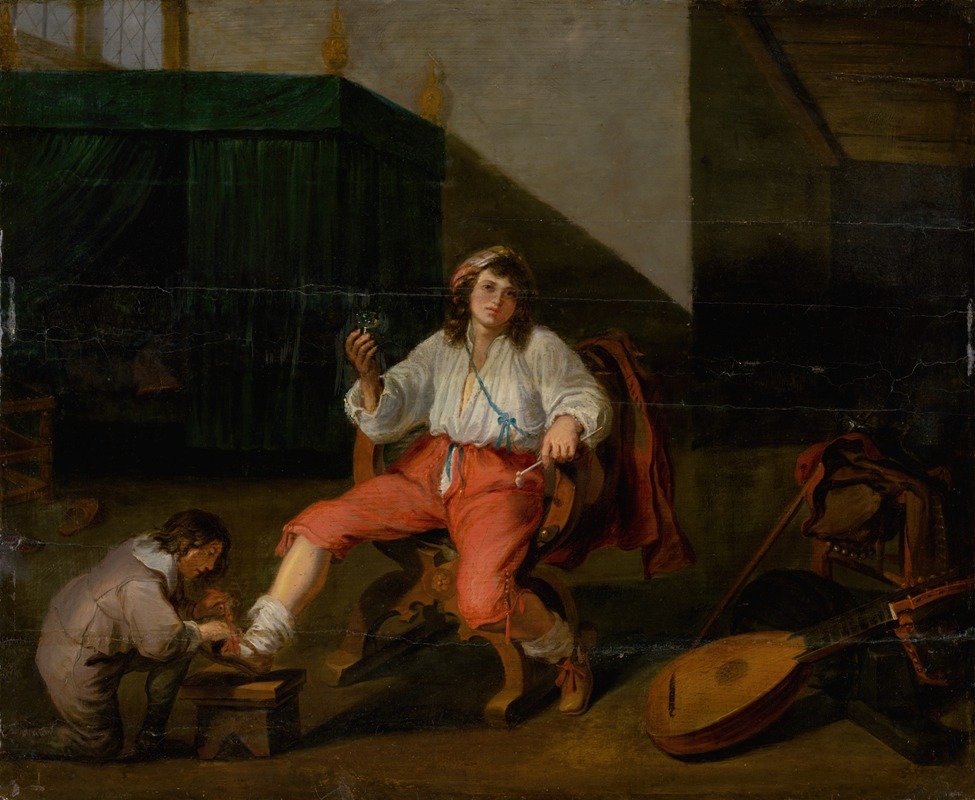 Willem van Herp (I) or Willem van Herp the Elder was a Flemish Baroque painter specializing in religious paintings and small cabinet paintings of "low-life" genre scenes. He operated a large workshop and through his good connections with Antwerp art dealers helped spread the Flemish Baroque style internationally.
For a long time Willem van Herp was believed to have been a pupil of Peter Paul Rubens. Even though he was not his pupil he did borrow many of Rubens' motifs and touched up copies after Rubens for the art dealer Matthijs Musson. He is said to have trained with the minor artists Damiaan Wortelmans II and Hans Biermans.
Van Herp may have spent some time abroad after his training. He was listed as an independent master in the Guild of St. Luke beginning in 1637. He spent his entire career in Antwerp.
He married Maria Wolffort, daughter of the painter Artus Wolffort. He was the father of Norbertus en Willem (II) van Herp, who both became painters, and daughters Maria Anna and Anna Maria.
He was the master of his son Norbertus and Melchior Hamers.