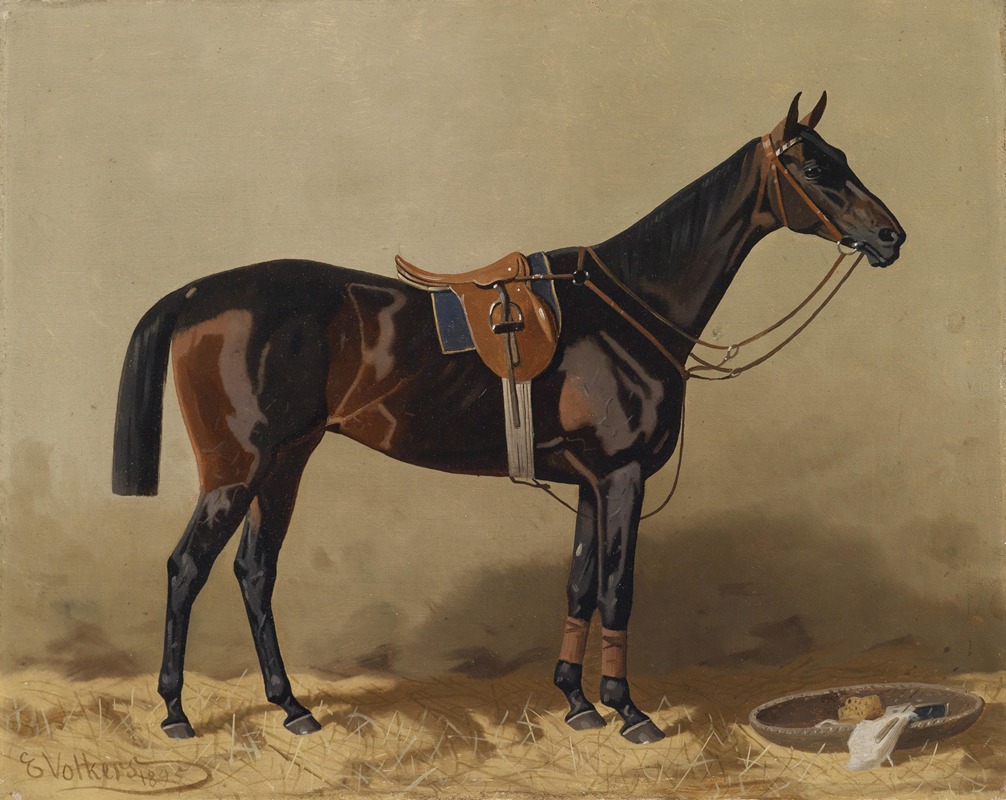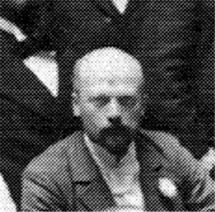 Emil Volkers was a famous 19th century German portraitist. After attending the Dresden Academy of Art, he developed a unique style, receiving numerous orders from the international aristocracy.
Volkers grew up in Birkenfeld, at that time a part of the Grand Duchy of Oldenburg , where he discovered his love for horses at the post office there. He began his artistic training at the Dresden Art Academy under Ernst Wilhelm Rietschel and Julius Schnorr von Carolsfeld . In 1852 he moved to the Munich Art Academy , where he became a student of the famous horse painters Albrecht and Franz Adam . From 1857, Volkers took up permanent residence in Düsseldorf, where he joined the artist association "Malkasten" . From Düsseldorf he often visited horse stables and stud farms , such as thatGestüt Trakühen in East Prussia , the Landgestüt Celle and the horse stable Friedrich Alfred Krupps at Villa Hügel in Essen . He also made trips to Italy and Romania . Volkers won a gold medal at the Great Art Exhibition in Berlin in 1890.
He became 'court painter' of Prince Charles of Romania and was commissioned by William I to paint him on horseback. His paintings were highly appreciated among European rulers. His specialty was the equestrian portraits that he managed to achieve with great skill as he knew perfectly the anatomy and characteristics of the animal.