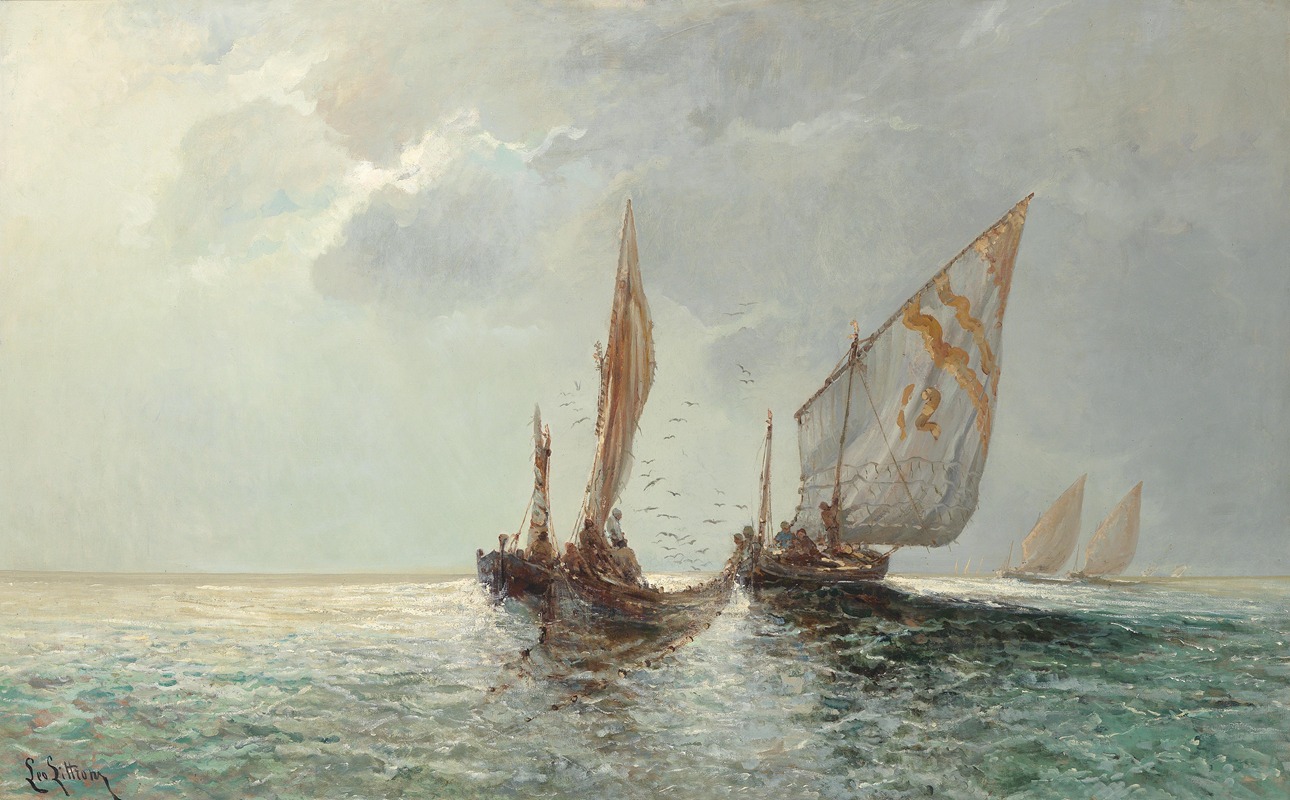 About the Artist
Lea von Littrow was an Austrian painter known for her landscapes and marine paintings.
Littrow was born on 17 March 1860 in Trieste. She used the name "Leontine" or "Leo" von Littrow. She studied painting in Paris with the painter Jean d'Alheim. Her parents were Fanny (born Barry) and Heinrich von Littrow who was a captain in the navy and a noted cartographer. The first "von Littrow" was her astronomer grandfather Joseph Johann von Littrow.
Littrow exhibited her work in the rotunda of The Woman's Building at the 1893 World's Columbian Exposition in Chicago, Illinois. She also exhibited at the annual exhibitions at the Vienna Künstlerhaus, the Munich Glass Palace, and the Salzburger Kunstverein.
Littrow died in 1925 in Opatija.
Her work was included in the 2019 exhibition City Of Women: Female artists in Vienna from 1900 to 1938 at the Österreichische Galerie Belvedere.
More Artwork by Leontine von Littrow
More Artwork by Leontine von Littrow