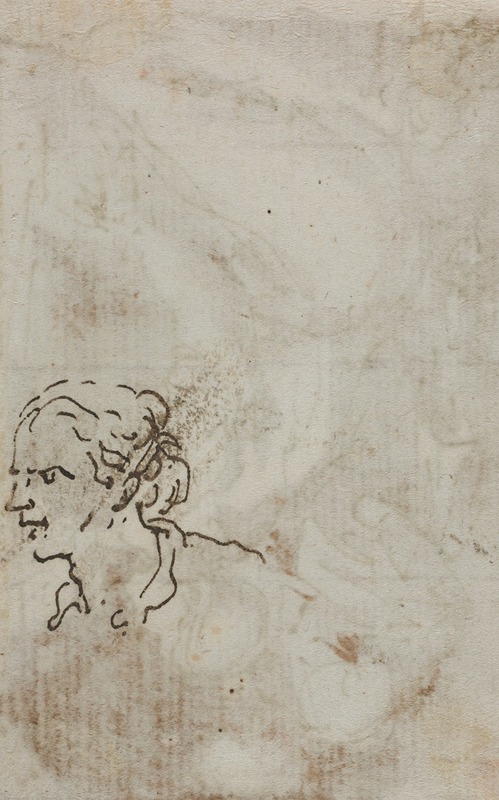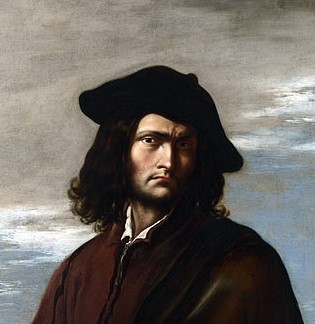 Salvator Rosa was an Italian Baroque painter, poet, and printmaker, who was active in Naples, Rome, and Florence. As a painter, he has been described as "unorthodox and extravagant" as well as being a "perpetual rebel" and a proto-Romantic.
Rosa was born in Arenella, at that time in the outskirts of Naples, on either June 20 or July 21, 1615. His mother was Giulia Greca Rosa, a member of one of the Greek families of Sicily. His father, Vito Antonio de Rosa, a land surveyor, urged his son to become a lawyer or a priest, and entered him into the convent of the Somaschi Fathers. Yet Salvator showed a preference for the arts and secretly worked with his maternal uncle Paolo Greco to learn about painting. He soon transferred himself to the tutelage of his brother-in-law Francesco Fracanzano, a pupil of Ribera, and afterward to either Aniello Falcone, a contemporary of Domenico Gargiulo, or to Ribera.
During Rosa's lifetime his work inspired followers such as Giovanni Ghisolfi, but his most lasting influence was on the later development of romantic and picturesque traditions within painting. Eighteenth-century artists influenced by Rosa include Alessandro Magnasco, Andrea Locatelli, Giovanni Paolo Panini and Marco Ricci. As Wittkower states, it is in his landscapes, not his grand historical or religious dramas, that Rosa truly expresses his innovative abilities most graphically.
Rosa's reputation and influence waned in the nineteenth century; when his Monks Fishing was displayed in Dulwich in 1843 it was criticized by John Ruskin as telling "unmitigated falsehoods" and containing "laws of nature set at open defiance". Since the 1960s, Rosa's work has received renewed attention from scholars.