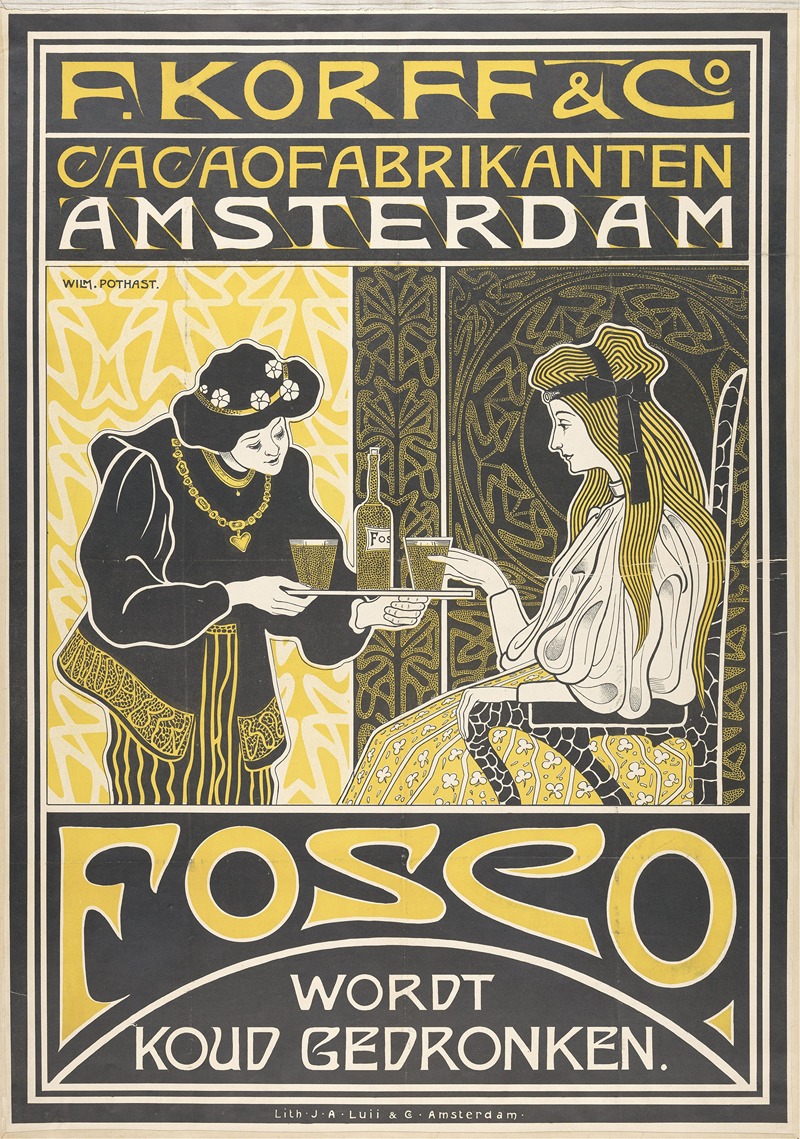 Willem Frederik Alphons Pothast was a Dutch painter, graphic designer, illustrator, etcher and lithographer.
Pothast received his education at the Rijksnormaalschool in Amsterdam and the Royal Academy of Art in The Hague. As a lithographer and etcher he made many illustrations for picture books.
Willem Pothast's father and brother, Hendrik Antoon (1847-1924) and Bernard (1882-1966), were also painters.