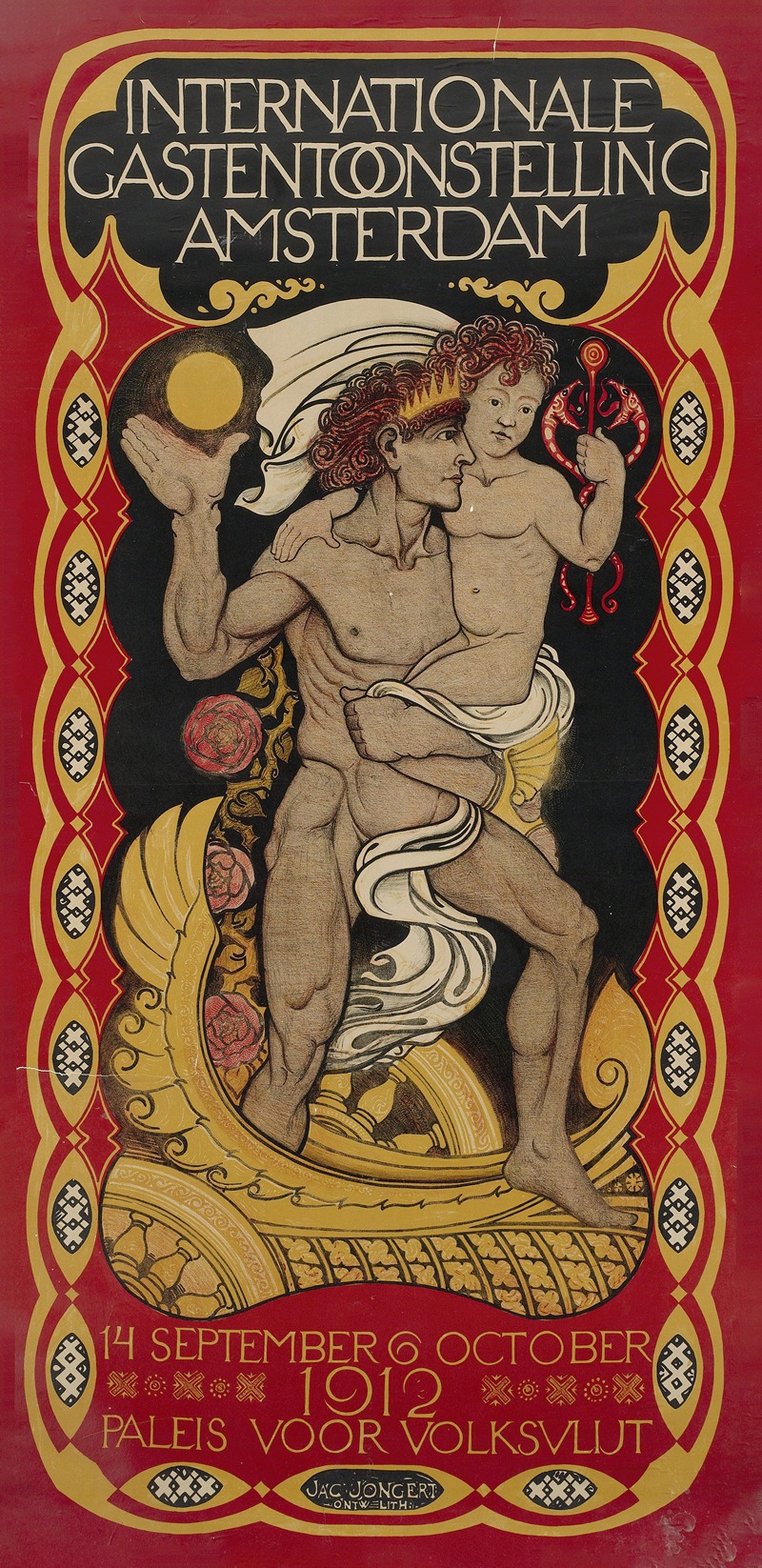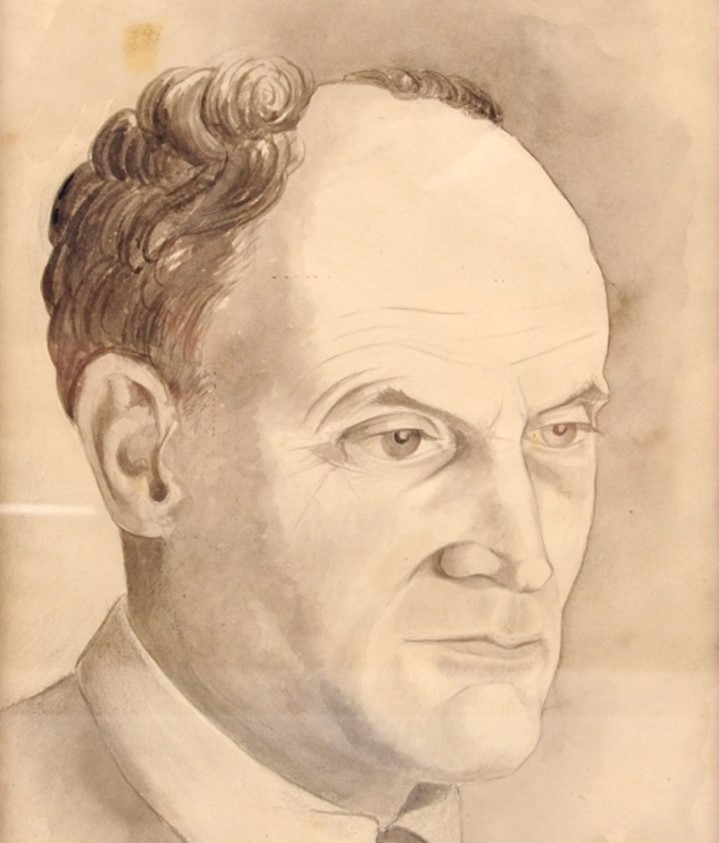 Jacob Jongert, born on June 22, 1883, in a peasant family never managed to find his place on the farm. Instead he studied applied arts in Amsterdam. In 1905 he obtained the necessary certificates to become a drawing teacher.
In the same period he assisted artist Roland Holst with his monumental murals in the buildings of the 'Algemene Nederlandse Diamantbewerkersbond'. At first Jongert felt like he found the direction in the arts that would suit him, but he never managed to master the exact right technique and drawing-style.
Jongert found a new inspiration in S.H. de Roos, an acquaintance and colleague who brought the Arts & Crafts ideas of William Morris to the Netherlands. De Roos devoted his career to book-design and typography, which woke Jongert's interest. He experimented with several printing techniques and discovered graphic design as his ideal art form. Nothing is more suitable to reach all layers of society, than the mass production of posters and packages of good quality.
Early in his career Jongert was an active member of the social democratic party. His engagement in the party was also visible in his artwork. He wanted to reach an audience as large as possible; he liked his art to be closer to the ordinary people's interest. Graphic design was a logical choice, as it had the largest distribution.
In 1911 Roland Holst advised the young Jongert to concentrate on his career and leave politics behind.
Jongert was hired by the Oud-company, which produced wine and sherry, to create bottles and labels for their products. From 1915 onwards his designs determined the look of this brand, which was a quite new phenomenon in the Netherlands.
The bottles for the Oud-products were produces at Leerdam. Trough this contact He got the assignment to design Leerdam's product catalogues. Jongert's graceful approach with the use of decorative fonts was much appreciated.
At this time, besides teaching, he designed book bindings, made illustrations for several publishers and labels for various products like cigar boxes. He had drawn the attention from both his colleagues and potential clients.
In the early twenties Jongert moved to Rotterdam to teach at the academy. Shortly after moving, his personal life got stirred by the early death of his wife and the care for his four young children.
In Rotterdam he got hired by Kees van der Leeuwen who shared Jongert's ideas on art, to design products for Van Nelle (coffee, tea and cigarettes). Influenced by the wishes of the commercial environment, his artwork for Van Nelle is characterized by a certain simplicity; his letters and colors are powerful, his shapes angular, but nevertheless it kept it's ornamental character. Jongert was given absolute freedom at Van Nelle, as sales ran high, they never questioned his designs.
The corporate identity for Van Nelle became a milestone in the Dutch design world where advertising agencies didn't exist at that time. Companies had their posters and packages made by artists. (Note the signature). Painters and illustrators created the image of a company. Jongert's designs for Van Nelle have become rare items and are now shown in museums.