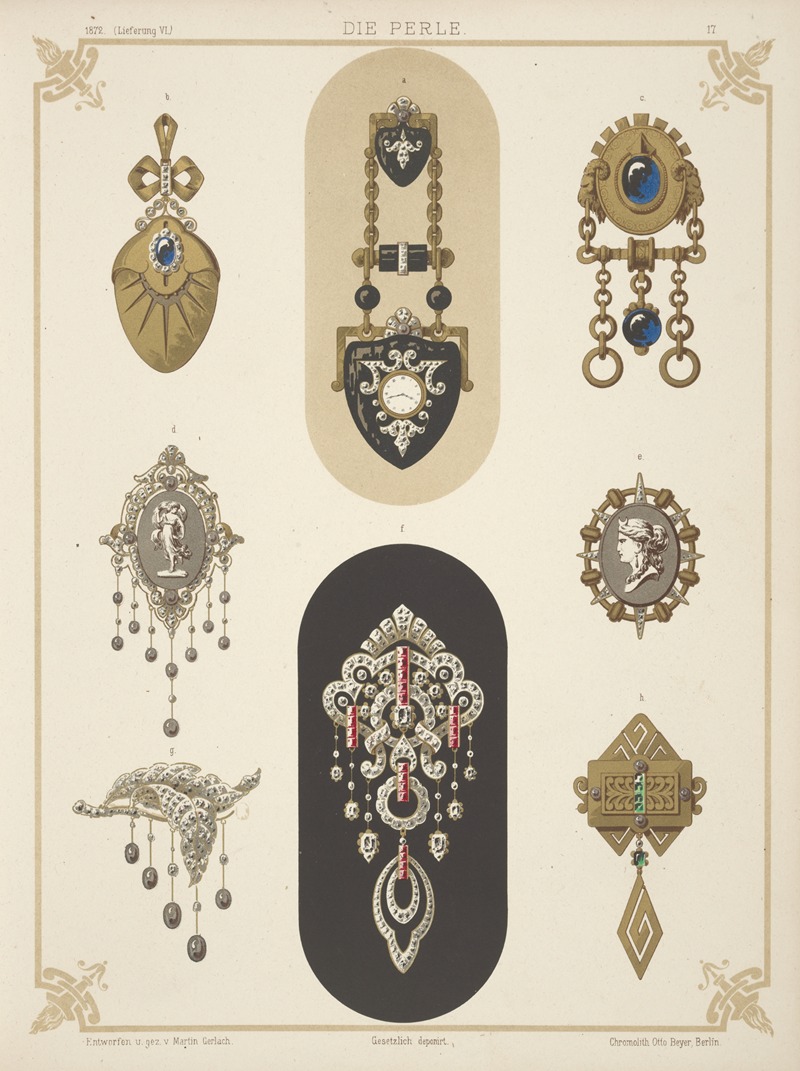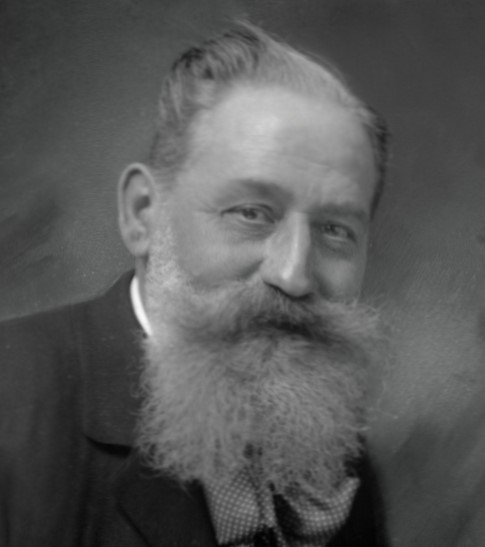 Martin Gerlach was a prominent Austrian-German engraver, photographer, and publisher.
Gerlach started his self-named publishing firm in 1872 in Berlin, which primarily focused on prototype and pattern books for artists and craftsmen. His works on photographic prototyping were particularly influential. Together with Ferdinand Schenk, he later founded the Polygraphic Art Institute in Vienna and formed the Gerlach & Schenk publishing firm. During this time, Gerlach used several budding artists for book illustrations, including a young Gustav Klimt. In 1901, Gerlach's partnership with Schenk ended. He then reorganized his firm and partnered with his long-time employee, Alfred Wiedling to form Gerlach & Wiedling.
Between 1901 and 1924, Gerlach published his delightful Jugendbücherei, a collection of 34 volumes of children's books. Each volume was 15x14cm, and combined contemporary artistry with popular fairytales and German legends. Gerlach commissioned well-known artists, such as Carl Otto Czeschka, Carl Fahringer, Franz Wacik, Ignaz Taschner, and others to illustrate and design each volume. Perhaps the most striking of these little gems (and this blogger's personal fave) is Die Nibelungen (1920), which the famed Austrian graphic artist, Carl Otto Czeschka, illustrated and designed with gold print. Ausgewählte gedichte von August Kopisch (1904), illustrated by Ferdinand Andri, is also a favorite, with it's weird little designs and mischievous creatures.
More Illustrations in Book: Die Perle; Musterblätter Für Juweliere U. Goldarbeiter (View all 44)