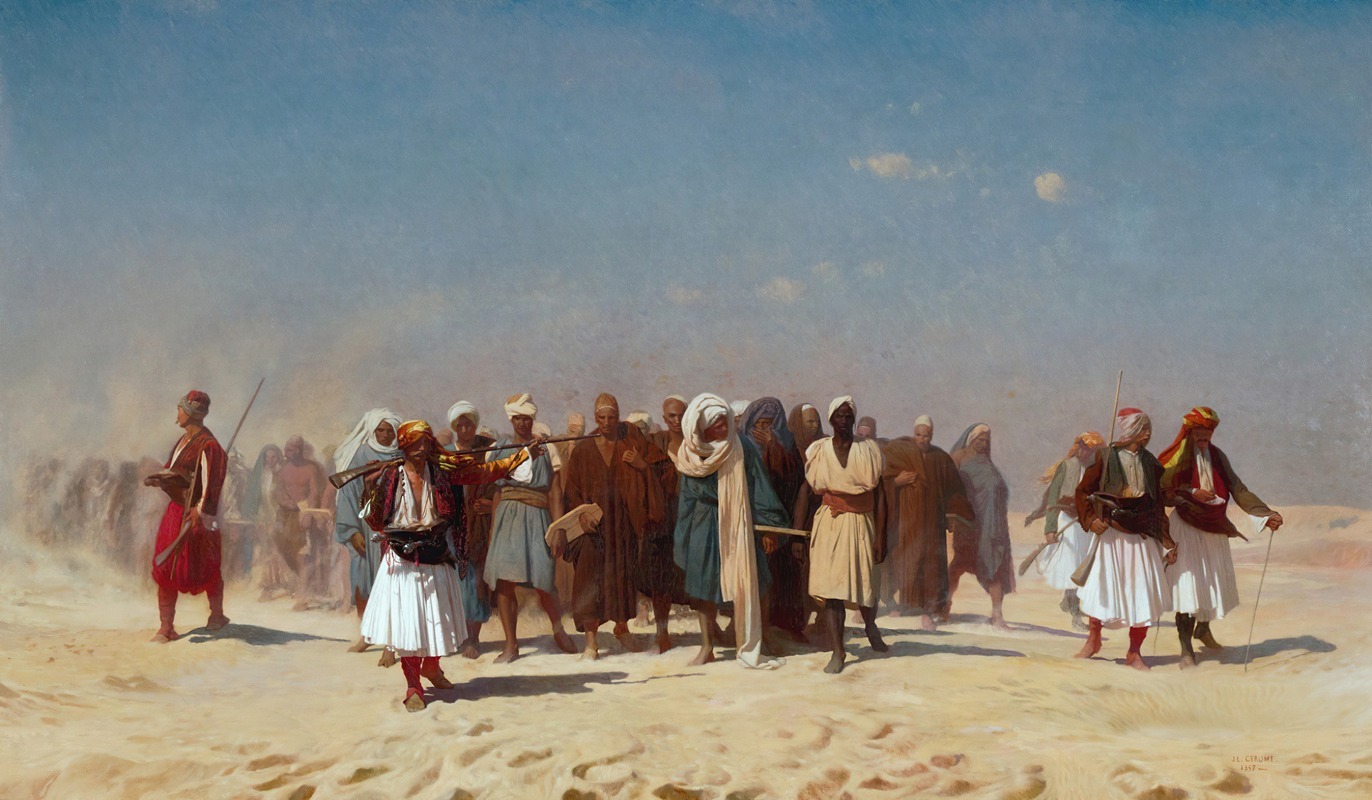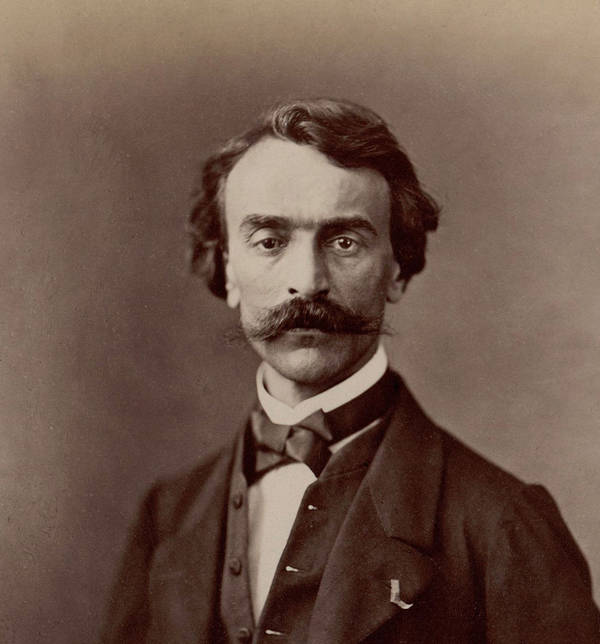 About the Artist
Jean-Léon Gérôme was a French painter and sculptor in the style now known as academicism. The range of his oeuvre included historical painting, Greek mythology, Orientalism, portraits, and other subjects, bringing the academic painting tradition to an artistic climax. He is considered one of the most important painters from this academic period. He was also a teacher with a long list of students.
Jean-Léon Gérôme was born at Vesoul, Haute-Saône. He went to Paris in 1840 where he studied under Paul Delaroche, whom he accompanied to Italy in 1843. He visited Florence, Rome, the Vatican and Pompeii. On his return to Paris in 1844, like many students of Delaroche, he joined the atelier of Charles Gleyre and studied there for a brief time. He then attended the École des Beaux-Arts. In 1846 he tried to enter the prestigious Prix de Rome, but failed in the final stage because his figure drawing was inadequate.
In 1856, he visited Egypt for the first time. Gérôme's itinerary followed the classic grand tour, up the Nile to Cairo, across to Faiyum, then further up the Nile to Abu Simbel, then back to Cairo, across the Sinai Peninsula through Sinai and up the Wadi el-Araba to Jerusalem and finally Damascus. This would herald the start of many orientalist paintings depicting Arab religious practice, genre scenes and North African landscapes.
Among these are paintings in which the Oriental setting is combined with depictions of female nudity. The Slave Market, The Large Pool of Bursa, Pool in a Harem, and similar subjects were works of imagination in which Gérôme combined accurately observed Middle Eastern architectural details with idealized nudes painted in his Paris studio.
Gérôme's reputation was greatly enhanced at the Paris Salon of 1857 by his display of Egyptian Recruits Crossing the Desert, Memnon and Sesostris, Camels Watering, and Suite d'un bal masqué.
Gérôme was appointed as one of the three professors at the École des Beaux-Arts.