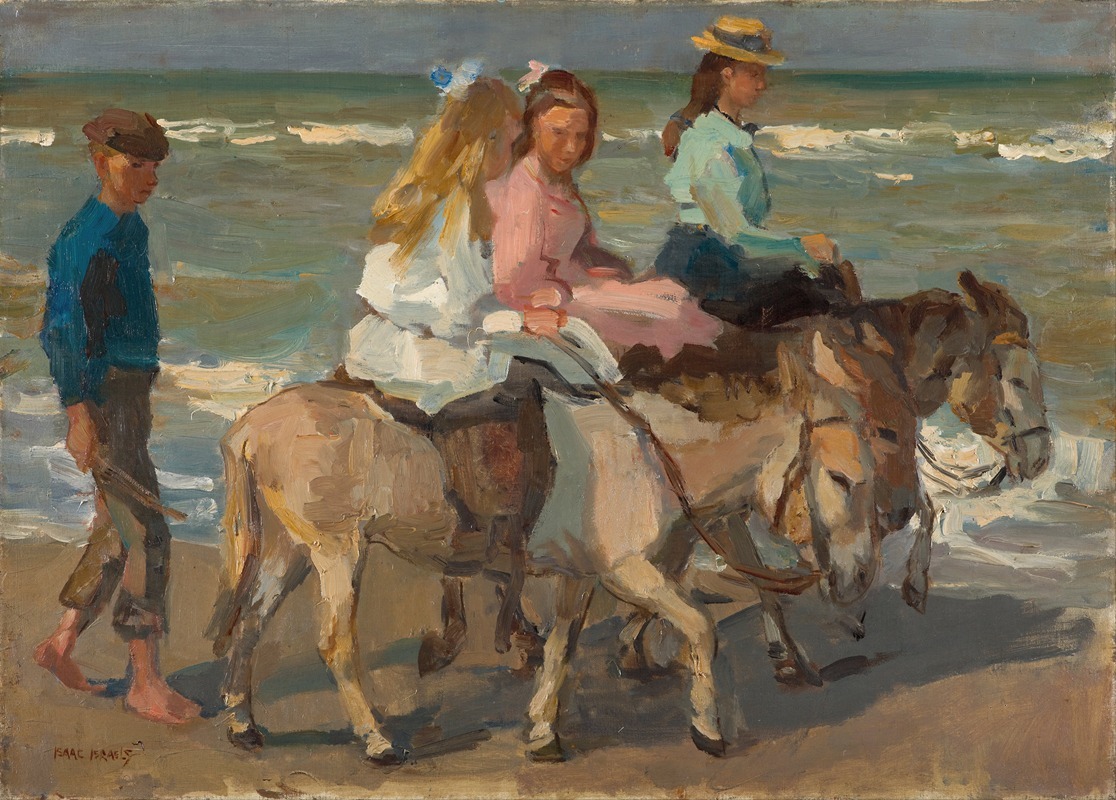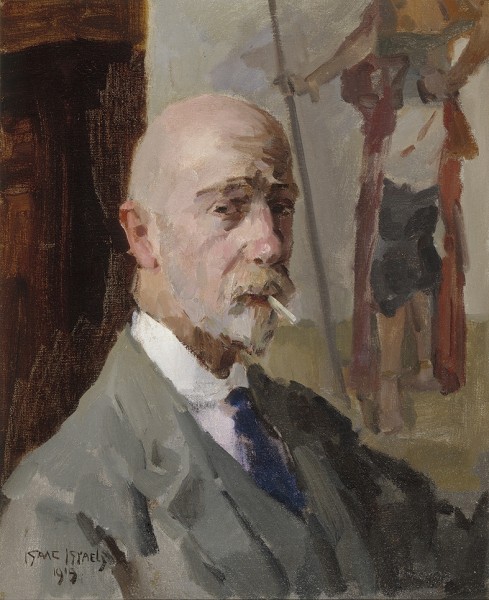 Isaac Lazarus Israëls was a Dutch painter associated with the Amsterdam Impressionism movement.
The son of Jozef Israëls, one of the most respected painters of the Hague School, and Aleida Schaap, Isaac Israëls displayed precocious artistic talent from an early age.
Between 1880 and 1882 he studied at the Royal Academy of Art, The Hague, where he met George Hendrik Breitner who was to become a lifelong friend. In 1881, when he was 16, he sold a painting, Bugle Practice, even before it was finished to the artist and collector Hendrik Willem Mesdag. Two portraits he made in the same year of his grandmother and a family friend, Nannette Enthoven (below), attest the technical ability he had attained by that age. Starting 1878, Israëls made annual visits to the Salon des Artistes Français with his father and in 1882 made his debut there with Military Burial. In the 1885 Salon he received an honourable mention for his Transport of Colonial Soldiers. At this time he was reading Émile Zola, as was Breitner, and following his triumph at the Salon he spent a year travelling in the Belgian mining districts and elsewhere.
Israëls moved to Paris in 1904, establishing his studio at 10 rue Alfred Stevens, 48.881784°N 2.338651°E, near Montmartre and just yards away from the studio of Henri de Toulouse-Lautrec whom he admired, as he also did Edgar Degas. As in Amsterdam, he painted the Parisian specific motifs: the public parks, cafes, cabarets and bistros, as well as such subjects as fairgrounds and circus acrobats.
At the age of 63, he won a Gold Medal at the 1928 Olympic Games for his painting Red Rider, an art competition then being part of the games.