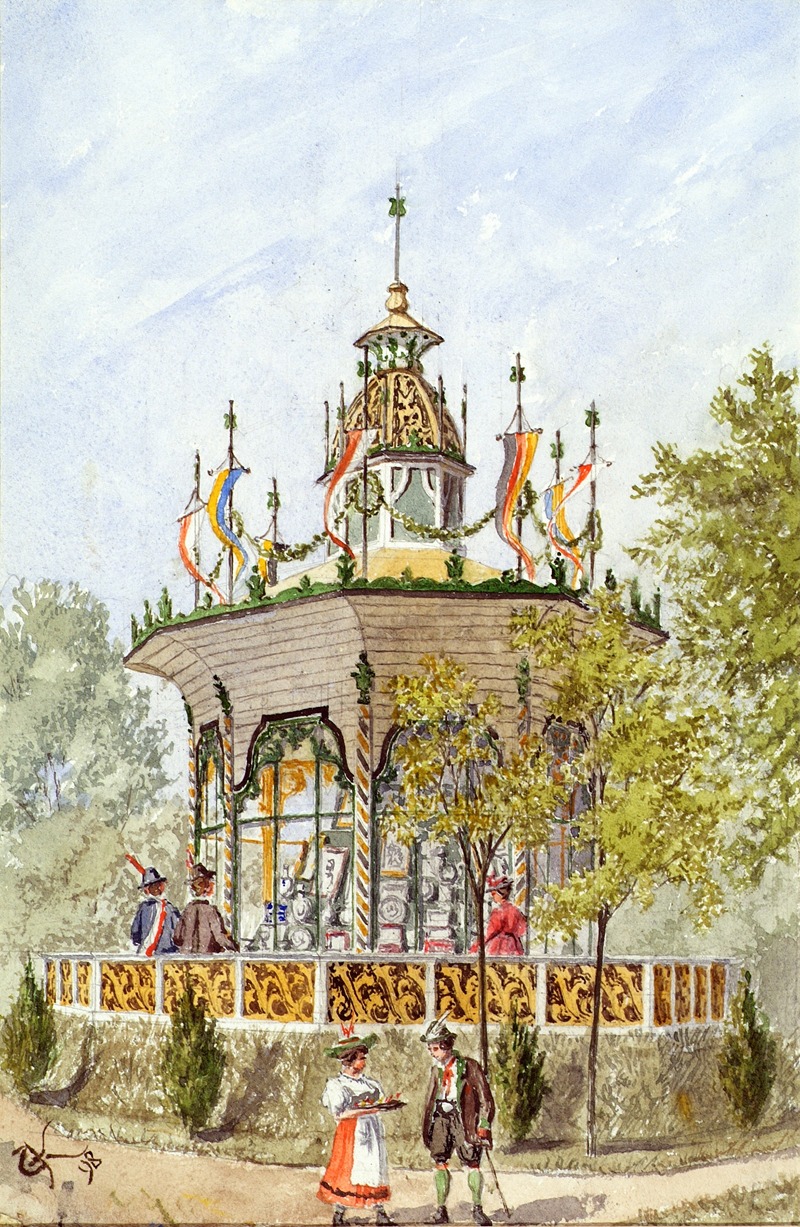 About the Artist
Gustav (von) Korompay was an Austrian architect and painter. He became internationally known primarily through his participation in the World Exhibition in Paris in 1878.
Gustav (von) Korompay was born on January 4, 1833 as the son of the builder Adolf Korompay (1800–1864) in Vienna. He attended the Polytechnic in Vienna and from 1853 to 1858 the Academy of Fine Arts, where under Sicardsburg and van der Nüll he mainly studied architecture, but also the fine arts. In 1873 he worked with Carl von Hasenauer on the buildings and pavilions for the Vienna World Exhibition, where he also received the Medal of Progress for his achievements. In 1878 he was entrusted as chief architect with the management of the technical department of the Imperial and Royal Local Commission at the World Exhibition in Paris; for this he was appointed imperial-royal building councilor.
In the years 1857-1859 and 1879-1890 he was a member of the Austrian Association of Engineers and Architects, where he was recommended by Theodor Hoppe. He was also a member of the cooperative of visual artists in Vienna from 1861 to 1895.
He worked in France for a long time, mainly in Paris and Marseille. He died impoverished at the age of 74 and was buried in Vienna's central cemetery.